Earth Day 2019: We've Come So Far, We've So Far to Go, Come With Us
Earth Day 2019: We've Come So Far, We've So Far to Go, Come With Us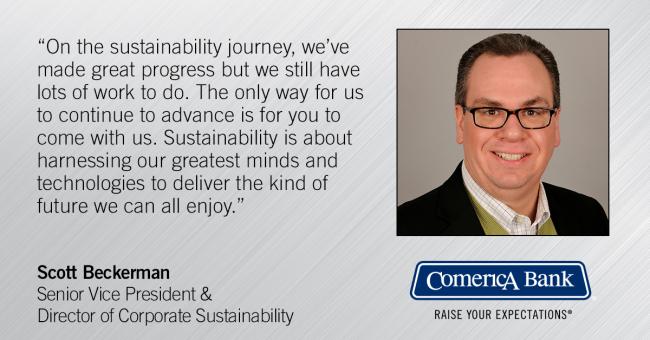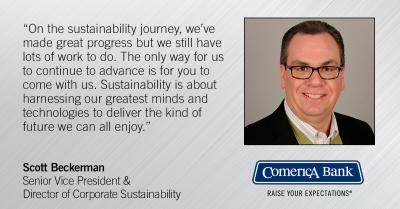 Monday, April 22, 2019 - 11:45am
When I was thinking about what to write about for Earth Day, my mind was flooded with so many topics. I thought about how sustainability is becoming more and more mainstream, but at the same time the focus is being diverted to so many marginal issues. I see businesses working together to address environmental and societal needs but public policies that are outdated for the pressing issues of our time. I also see companies talking about the UN's Sustainable Development Goals (SDGs) without taking the time to understand the associated targets and pathways or taking the actions they could to help achieve these generational goals for a better world.  In short, it feels like one step forward, one step back…and then maybe a few steps to the side, a jump, pirouette, pop & lock, dab, and the electric slide all while doing the macarena. So, with all that dancing around are we making any progress?  Let's see.
We've Come So Far
As I mentioned, sustainability is becoming more and more mainstream. Acknowledgement of the seriousness of environmental issues from toxics to waste to climate change is widespread. At the recent congressional hearing with the CEOs of seven of the country's eight largest banks, the question was asked, "Is climate change a serious financial risk?" Each of the CEOs answered yes, with one of the CEOs adding, that if we don't have a planet, we're not going to have a very good financial system. This type of response would have been almost unfathomable when I started in my role as Comerica's Sustainability Director just six short years ago. 
Comerica has come a long way as well. We're on our third set of greenhouse gas reduction (GHG) goals, having hit each of our first two goals early, and we're on a path to a 100% GHG reduction by 2050 (vs. our 2012 levels). I'm also happy to announce the early achievement of the third of our 2020 environmental sustainability goals, in this case for water use reduction! 
So collectively, we've come so far. 
We've So Far to Go
Despite progress, the fact is that as a global community, we are not on a sustainable path. Though there is increasing hope that our actions to reduce GHG emissions will limit the most severe impacts of climate change, there are impacts and they do have consequences. At this point, we need to adapt our thinking, policies and actions. Beyond climate, there are all the other environmental issues, like toxics, plastic waste, clean air, safe drinking water, access to sanitation, and the list goes on. We are making progress, but it is not consistent, evenly distributed, or sufficient for all people on our planet to have the ability to thrive. We need continued, broad-based actions on reducing environmental degradation.
At Comerica, we still have good opportunities to limit our environmental footprint. We've got a year left to meet our 50% reduction goal for office paper consumption. Even when we hit our office copy paper reduction goal, we will still be using a significant amount of paper. I know we can do even better.
We also must do all of this while ensuring the social sustainability of our global community. We can't solve an environmental problem by creating a social problem. We've pushed our problems around the globe for too long and we need new, equitable solutions. 
We've got a ways to go.
Come With Us
On the sustainability journey, we've made great progress but still have lots of work to do. The only way for us to continue to advance is for you to come with us. Here's a fun fact to entice you to join: sustainability isn't about returning to primitive living conditions. Sustainability is about harnessing our greatest minds and technologies to deliver the kind of future we can all enjoy. 
At Comerica, maybe it is something simple, like printing less and helping us meet our 2020 goal or meeting the needs of our customers working in a greening economy. The possibilities are only constrained by our imaginations.
So are we making progress as we dance about? Certainly. But we're still on a long journey and let's dance our way to a better future. I'll admit, my dancing is horrific. I make Elaine from Seinfeld look like Fred Astaire, but I choose to dance on this journey and I invite you to do the same. 
When you join us, it will give me yet another reason to be confident that, working together, we can ensure a more sustainable world.
J. Scott Beckerman
Senior Vice President & Director of Corporate Sustainability
Comerica, Inc.