This e-Card Helps to Power Rural Homes (And Their Holiday Decorations)
'Tis the season to be jolly, and what better way than helping rural families turn their lights on for the first time? This energy company has taken it upon themselves to spread a little more than joy this season, and you could help.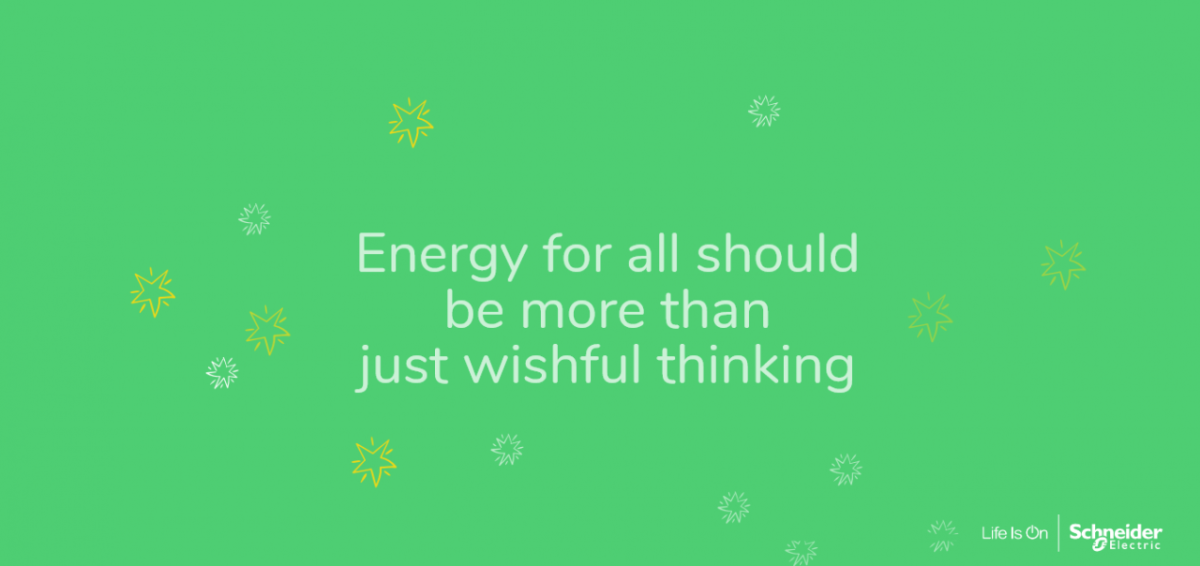 The Holiday season is here, so let's take the chance and contribute to a better access to energy for those who need it most.
With each share of our Season's Greetings on social media, the Schneider Electric Foundation donates €1 to help improving access to energy around the world.
How to join it?
Access the e-card and share directly on Facebook, Twitter or LinkedIn.
Discover the projects we are supporting thanks to your participation
Fuel poverty: The "Just a Change" project encourages volunteers to renovate the homes of poor individuals and families, with the aim of not only tackling several issues related to housing poverty, but also to improve the overall efficiency of each home.
Refugees: The Danish Refugee Council and United Nations High Commission for Refugees are delivering survival kits to the poorest people from Niger. With donations from Foundation, we supply solar energy to Nigerian families and bring light to their homes
Community Training: Equal delivery of energy among citizens is an issue in Indonesia. So, Schneider Indonesia provides electrical and energy-related training to young people in the community, empowering them to ensure that the future of Indonesia is, and stays ON.
Click here to learn more about Schneider Electric Foundation.