Driving Positive Change Through the Intersection of Inclusive Economic Growth and Climate Action
Driving Positive Change Through the Intersection of Inclusive Economic Growth and Climate Action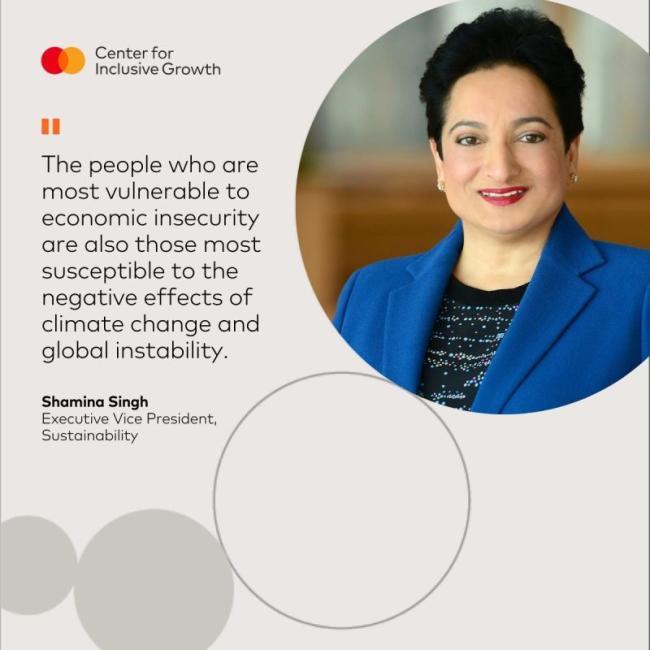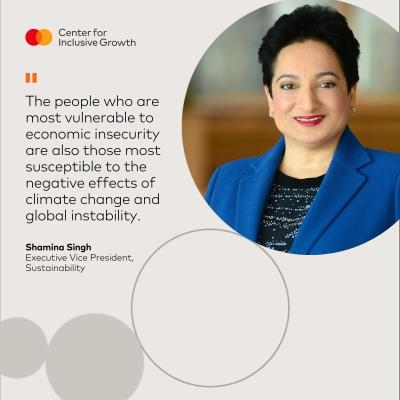 Friday, July 29, 2022 - 9:25am
At Mastercard, we drive positive change through the intersection of inclusive economic growth and climate action.
Learn more about our approach to developing products, programs and partnerships that support a sustainable and inclusive digital economy—where both people and planet can thrive—in our annual Sustainability and DEI reports.
Read reports: https://mstr.cd/3tEvalf
About The Mastercard Center for Inclusive Growth
The Mastercard Center for Inclusive Growth focuses on promoting equitable and sustainable economic growth and financial inclusion around the world. As an independent Mastercard subsidiary, it combines data, expertise and technology with philanthropic investments to empower a community of thinkers, leaders and innovators on the frontlines of inclusive growth. Follow us on Twitter @CNTR4growth and subscribe to receive our latest insights.
Originally published by The Mastercard Center for Inclusive Growth
Check out more content from The Mastercard Center for Inclusive Growth