Drink, Dance, Donate: How Viacom Gave Back and Got Down for the 8th Year in a Row
by Lisa Di Venuta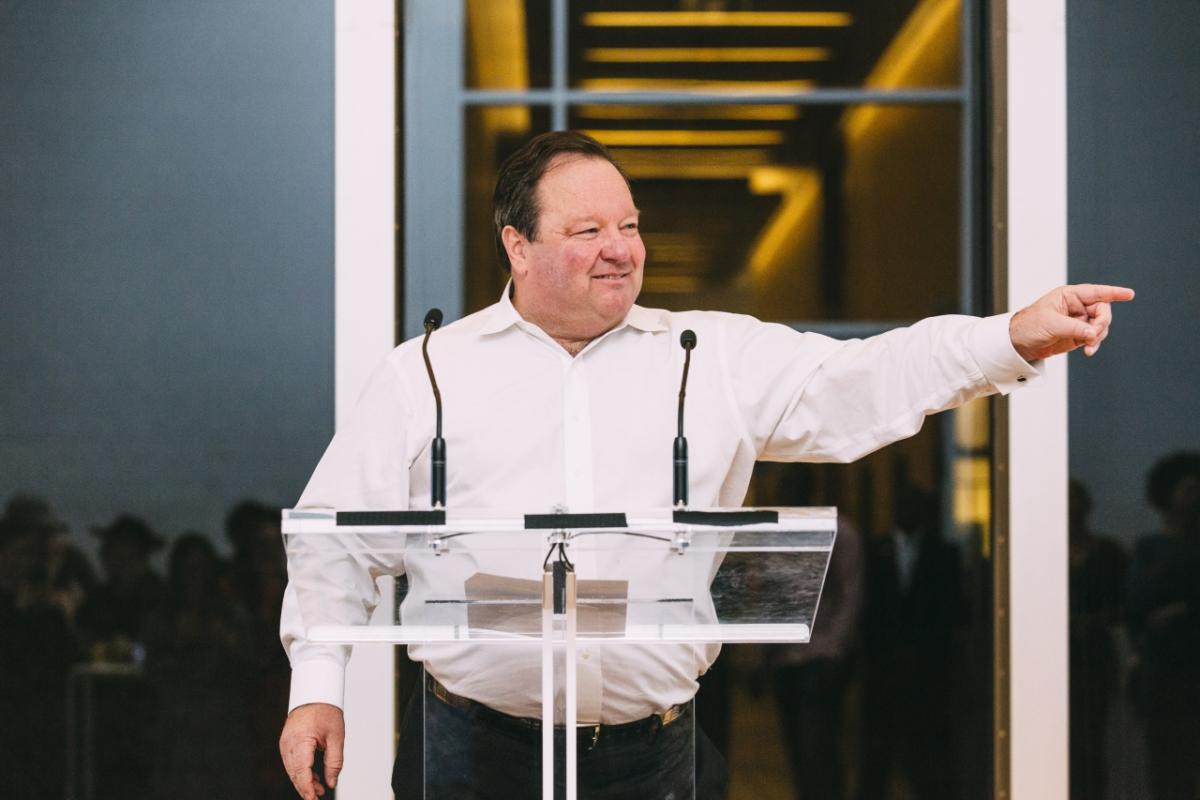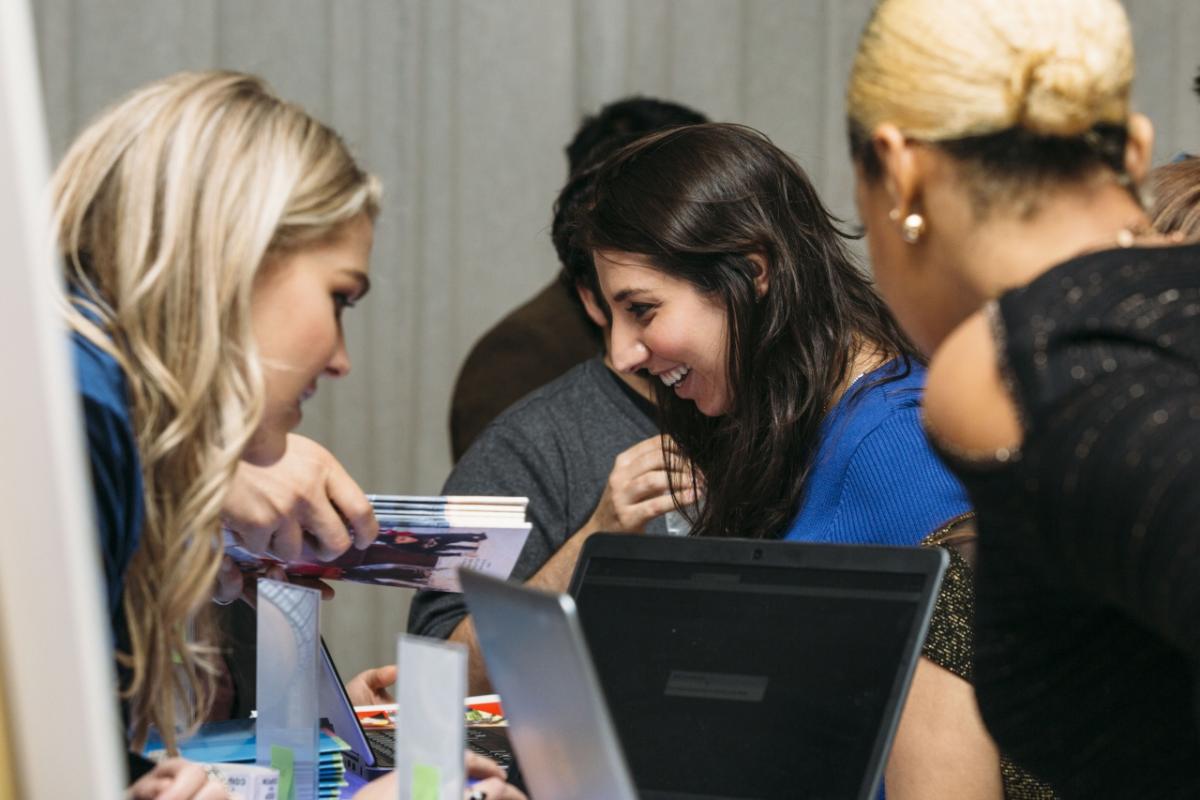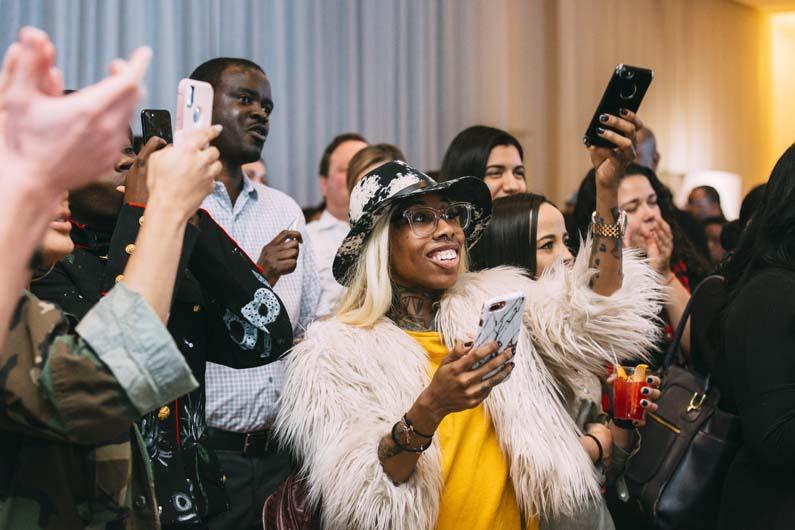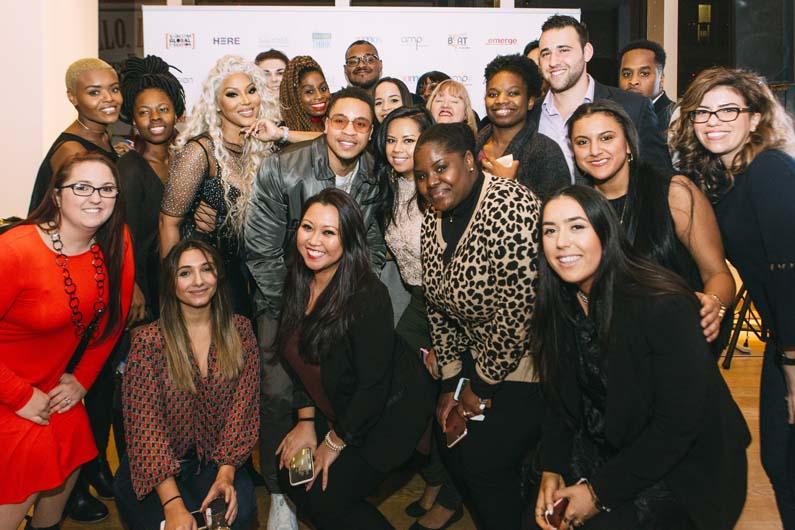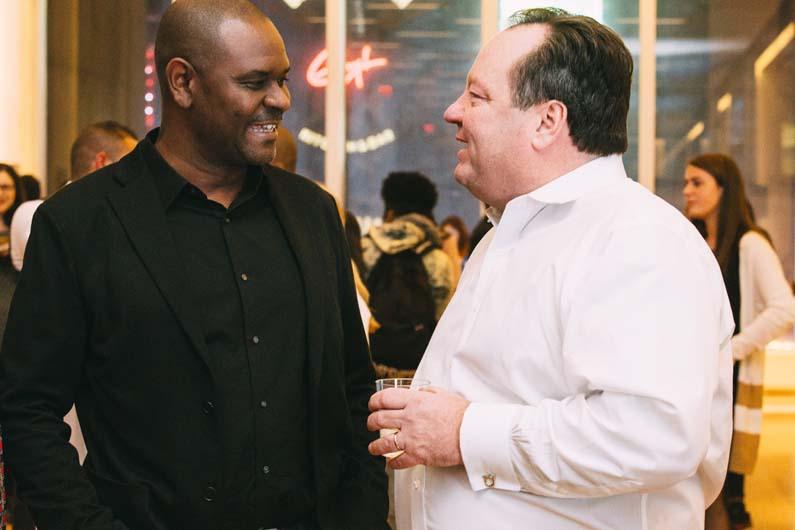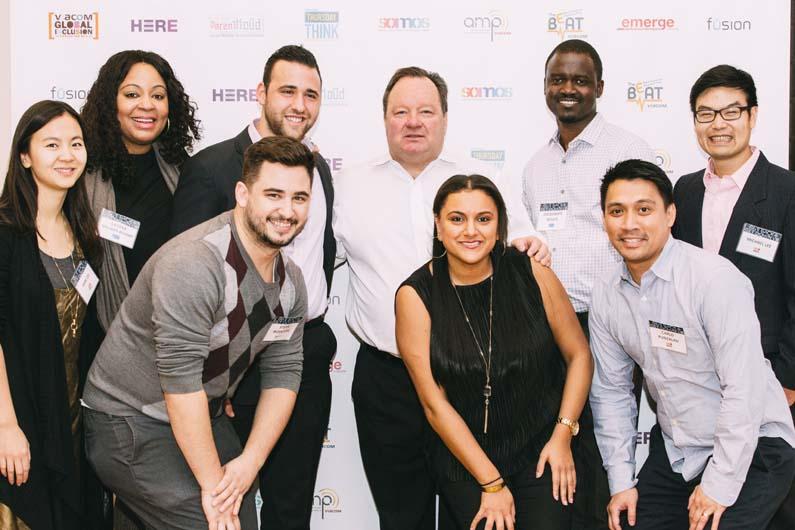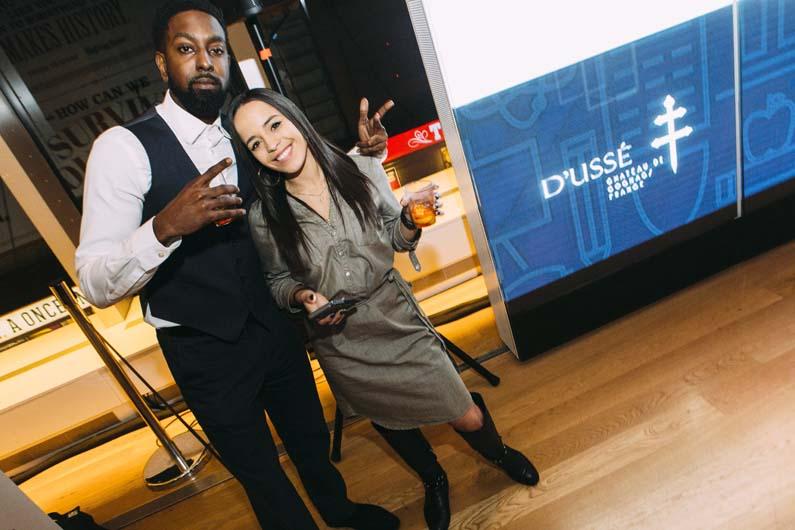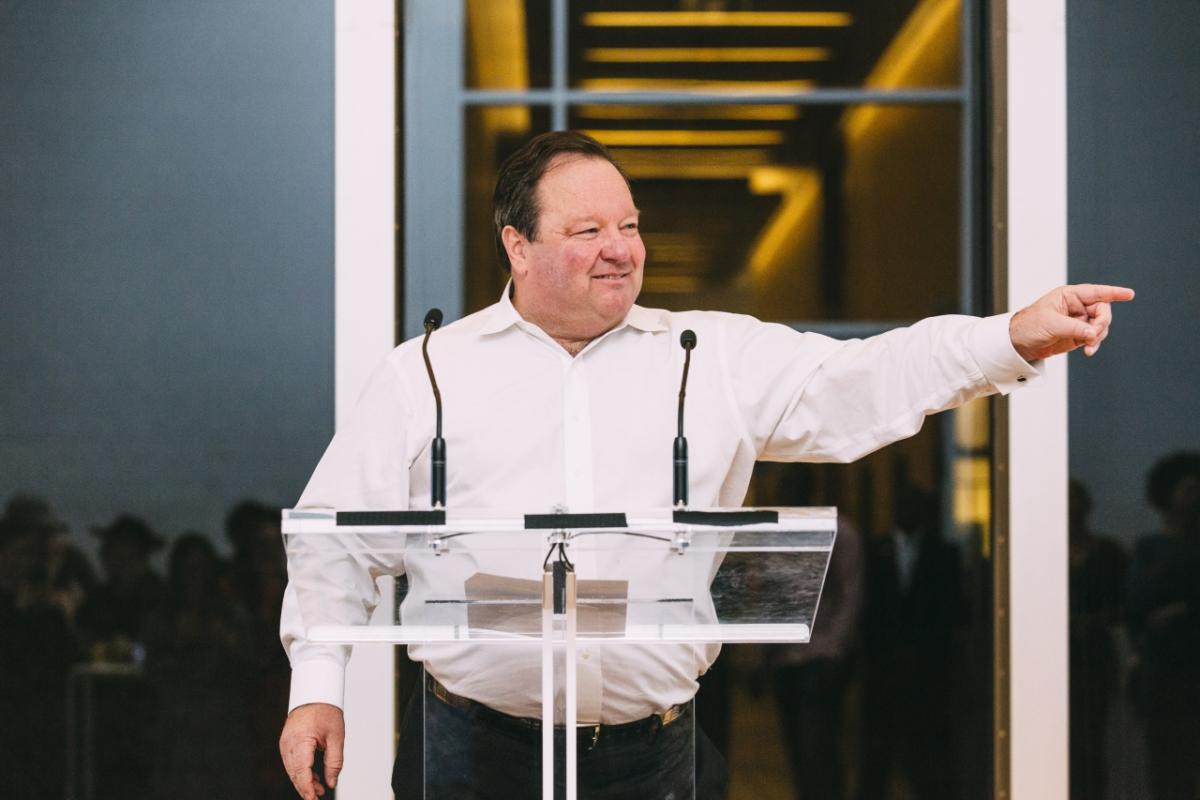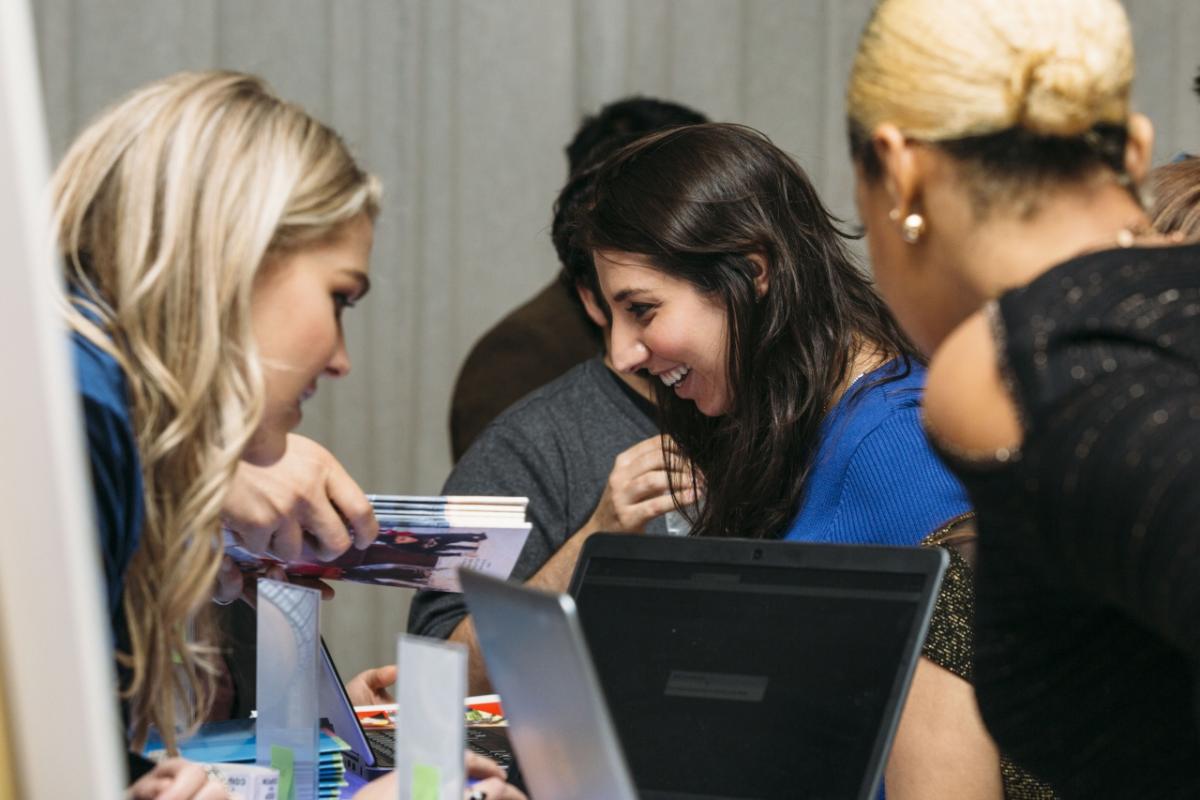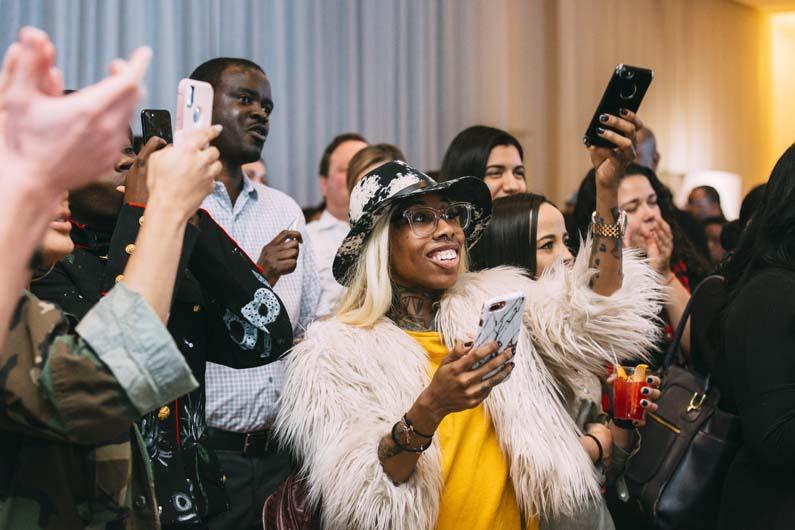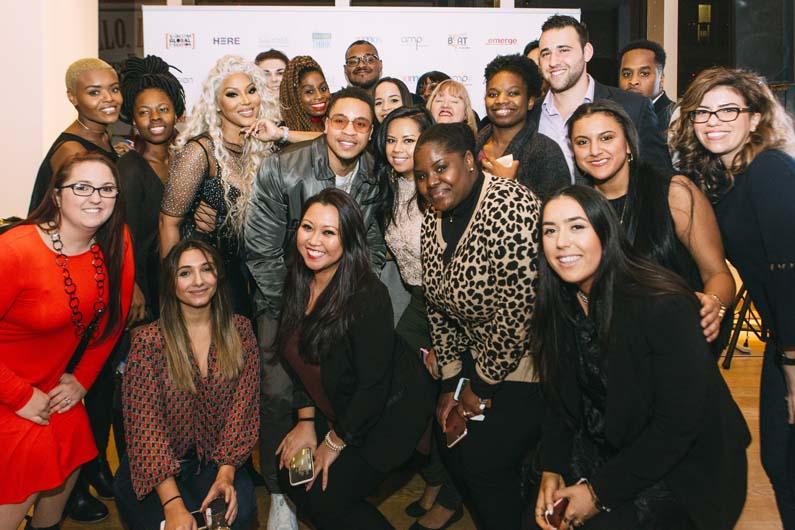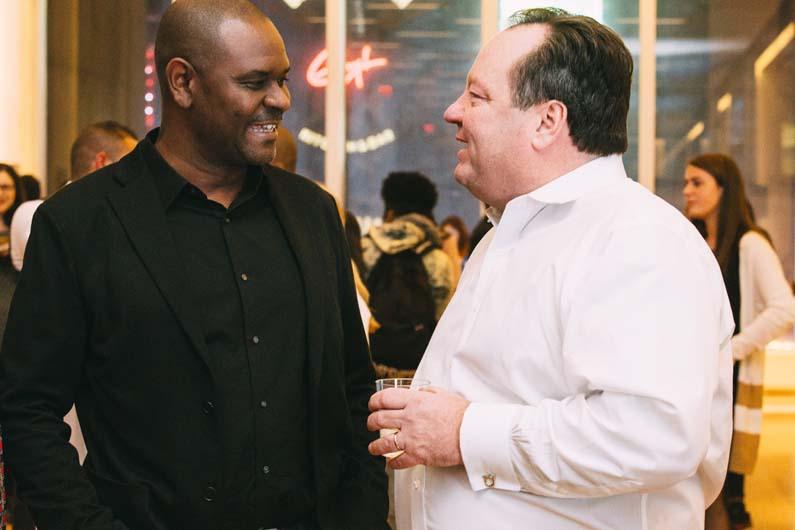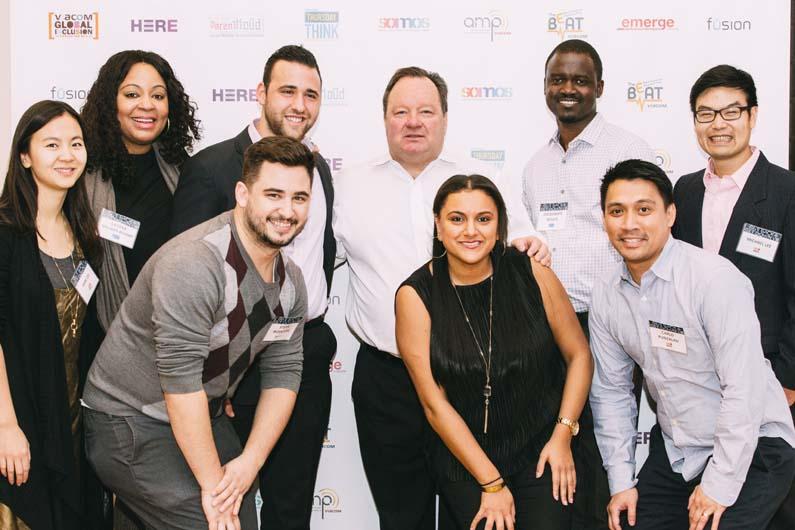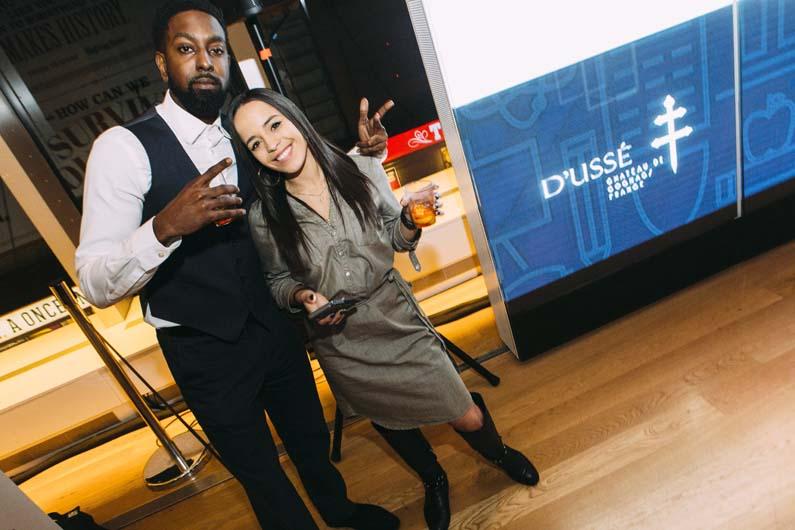 Originally published on Blog.Viacom
"Everyone on the left side of the room say, 'Give back,'" shouted Viacom President and CEO Bob Bakish, addressing a constellation of nearly 200 Viacom employees and nonprofit partners, all gathered in the White Box at Viacom's Times Square Headquarters one evening in early December.
"Give back," the crowd roared.
"Now everybody on the right side of the room say, "Get down!'"
"Get down!'"
After this rhapsodic rallying cry, Bakish began his opening remarks for our eighth annual gala of goodwill: Give Back & Get Down.
"Every year, Give Back and Get Down reminds us to celebrate the qualities that embody the Viacom spirit: empathy and engagement for the communities in which we serve," said Bakish, applauding our Office of Global Inclusion (OGI), Employee Resource Groups (ERGs) and Corporate Social Responsibility (Viacommunity) department for their concerted efforts in organizing such a festive and fruitful event.
Each year, the event focuses its attention on one or two specific causes—last year, we gave back to individuals and families affected by domestic violence, and partnered with Safe Horizon and Sanctuary for Families.
This year's focus: transforming the lives of underserved youth.
Our partners: youth-oriented nonprofits and charitable organizations
The Harlem Educational Activities Fund is a nonprofit that provides bespoke attention to students from impoverished communities. This group allows students the chance to flourish as they reach adulthood through enriched coursework and mentorship. This cause appealed to The BEAT (our employee resource group focused on the African-American experience) as well as The Parenthood, which supports working parents at Viacom.
APEX for Youth is an educational and mentorship program for low-income Asian and immigrant teens.  Our resource group focused on the Asian Pacific American experience (AMP) chose to work with this group.
The Jericho Project helps at-risk kids and young adults (many from the LGBT community) by providing them with housing, employment and health services. This organization appealed to both SOMOS (our Hispanic heritage resource group) and EMERGE (our resource group for LGBT employees and allies).
Members of each organization attended the celebration, including LaToya Williams-Belfort, the Jericho Project's chief development and communications officer. Williams-Belfort was thrilled to hear Bakish speak so eloquently about her organization in his opening remarks, and praised our CEO for taking the time to have genuine conversations with each nonprofit leader prior to the event.
Digital donations
For the first time in GBGD history, all donations were made online via Amazon wish lists. OGI chose to connect with employees where we're most likely to engage—on our phones or computers.
With donation stations on each end of the White Box equipped with three laptops (displaying the Amazon wish lists for each charity), it was easy to continue giving back throughout the night.
Our digital do-gooders helped students from the Harlem Educational Activities Fund continue their rigorous academic enrichment with colorful index cards, graphing calculators and acrylic paint sets.
Some purchased shower curtain hooks, bathmats and linen sets for the Jericho Project, and other employees stocked up on paintbrushes, recyclable file folders and Polaroid camera film for APEX for Youth, so professionals who volunteer at the organization have the supplies they need to mentor and educate students.
Philanthropic partying
With performances by Empire recording artists Lyrica Anderson and Rotimi, a raffle, two open bars (one sponsored by Jay-Z's Cognac brand, D'usse), there were plenty of opportunities to "get down."
Strands of white-gold bulbs draped along the walls of the White Box and adorned each cocktail table, evoking the ambience of a trendy Brooklyn nightclub.
Especially when Lyrica and Rotimi took the stage…
Giving back never felt so good
I chose a few items for the Jericho Project using the donation stations, where the Amazon wish lists for each organization were conveniently accessible on three laptops, one for each charity. The Jericho project resonated with me—after hearing Bob's remarks earlier in the evening, I was reminded of a fond memory I had when I was 19 years old and shopping to furnish my first off-campus apartment.
My mother and I went to IKEA to buy furniture, pots and pans, towels and wonky Scandinavian lamps. I remember the joy of picking out my first grown-up essentials (and silly wall decor), but more importantly, the blissful afternoon I shared with my mother.
"If you spend a year on the streets, you may be thrilled to have a place to stay—but of course you don't have all those other things," said Bakish, referring to those staples (home furnishings) that I was fortunate enough to own at an early age. It struck me how different my life could be if I had not been so fortunate.
Every young adult should have can-openers, light bulbs, soap dispensers and a toothbrush. These are literally the tools to adulthood, to self-sufficiency. I ruminated these thoughts while eating delicious vegetarian dumplings and sipping white wine with my coworkers, overlooking Times Square, and felt a deep gratitude towards Viacom for providing us with a way to genuinely give back to our community.
And it's not too late to donate!
Click through to donate to the Jericho Project
Click through to donate to Harlem Educational Activities Fund