Dr. Kevin Simon Shares Insights in Implicit Bias and Cultural Stigma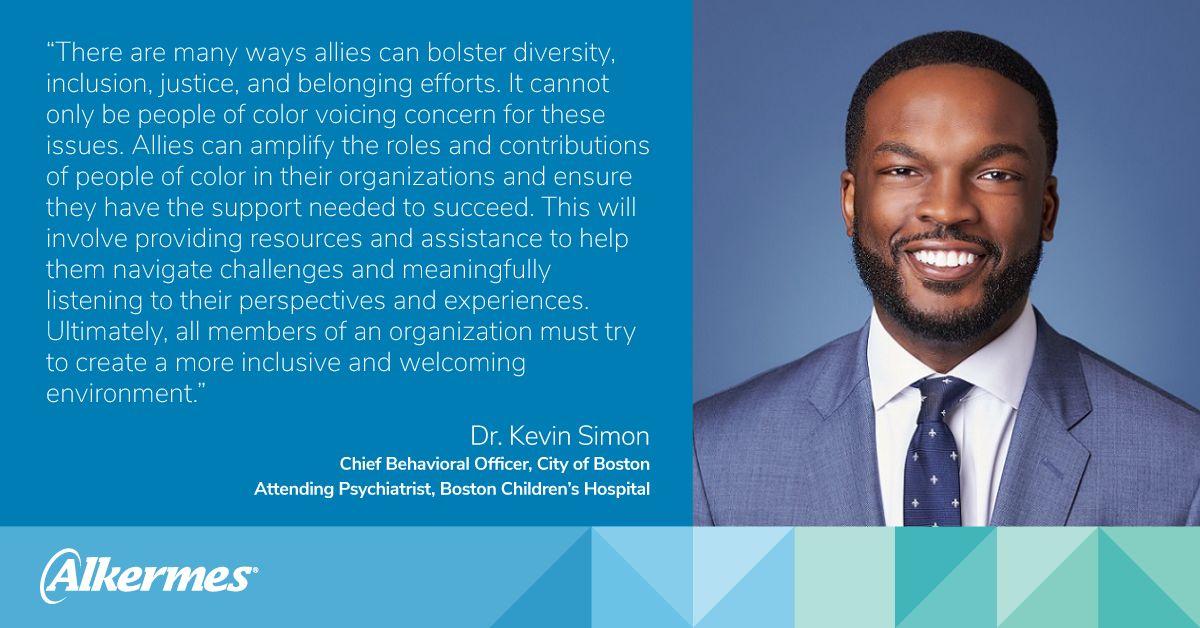 Last month, Alkermes' Mosaic employee resource group hosted a conversation with Dr. Kevin M. Simon, a double-board certified psychiatrist who specializes in mental health and addiction. Dr. Simon serves as the City of Boston's first-ever Chief Behavioral Health Officer and is an attending psychiatrist at Boston Children's Hospital, as well as a current instructor of psychiatry at Harvard Medical School and a Commonwealth Fund Fellow in Health Policy at Harvard University.
Dr. Simon shared insights related to implicit bias and cultural stigma surrounding mental health in minority communities, how allies can support efforts related to diversity, inclusion and belonging and discussed the less-publicized mental health challenges that Dr. Martin Luther King Jr. faced throughout his life.
We thank Dr. Simon for this timely and important discussion as we continue to work to help end the persistent stigma surrounding mental health.
About Alkermes
Alkermes plc is a fully-integrated, global biopharmaceutical company developing innovative medicines in the fields of neuroscience and oncology. The company has a portfolio of proprietary commercial products focused on alcohol dependence, opioid dependence, schizophrenia and bipolar I disorder, and a pipeline of product candidates in development for neurodegenerative disorders and cancer. Headquartered in Dublin, Ireland, Alkermes plc has an R&D center in Waltham, Massachusetts; a research and manufacturing facility in Athlone, Ireland; and a manufacturing facility in Wilmington, Ohio. For more information, please visit Alkermes' website at www.alkermes.com.