Dow Supports Child Innovators as the Thai National Team Competing in First® Lego® League and International Arenas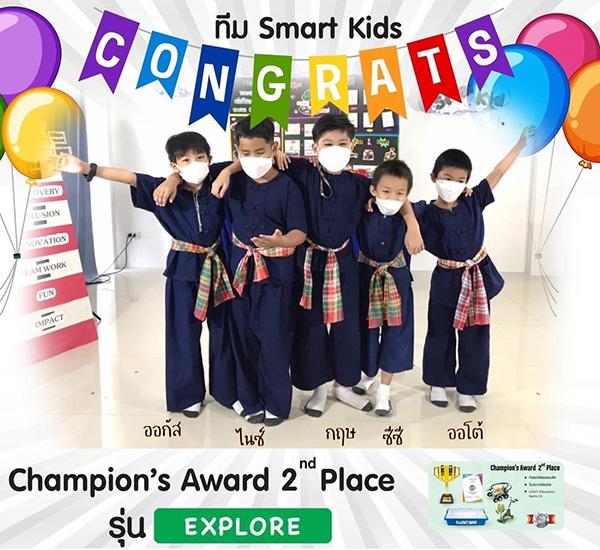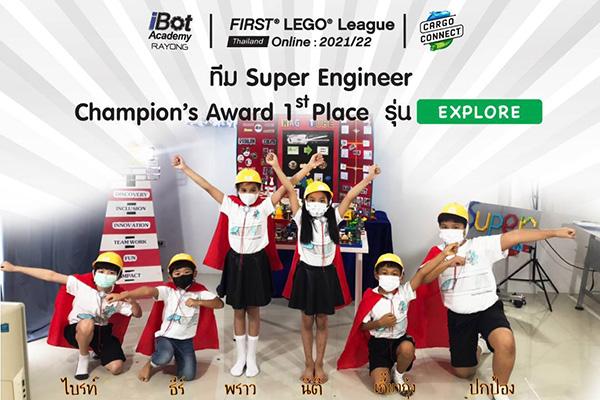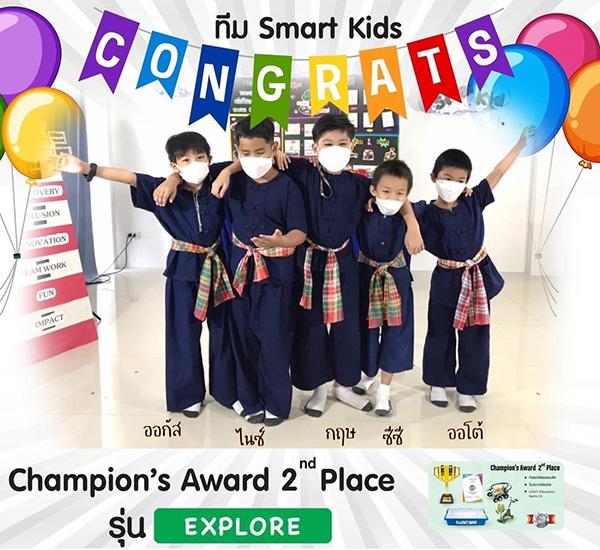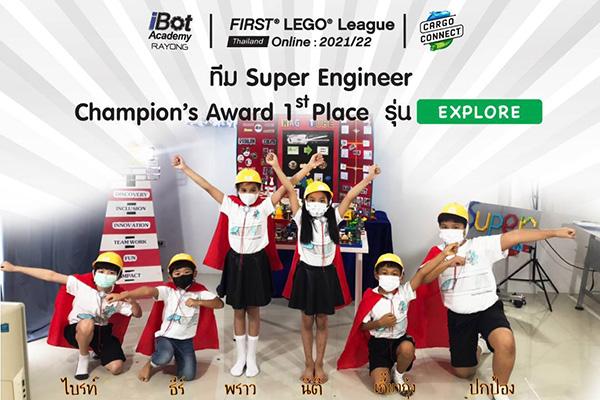 BANGKOK, May 19, 2022 /3BL Media/ - Dow Thailand Group (Dow), the world's leading materials science company, in collaboration with the National Science Museum (NSM) and GAMMACO THAILAND, organized the children's robotics competition "FIRST® Lego® League Thailand Season 2021/22" for primary and secondary school kids. The awards include trophies and Lego sets. The competition aims to develop Thai child inventors and select the Thai national team to further compete in the international arenas.
To prevent the spread of COVID-19, the FIRST® Lego® League Thailand Season 2021/22 was organized via Zoom application at the beginning of April 2022. The theme was "CARGO CONNECT," developing Lego robots designated for cargo transportation. The competition is promoting the development of knowledge and such skills as a thinking process, problem-solving, and teamwork through STEM Education, i.e., Science, Technology, Engineering, and Mathematics. The emphasis is also placed on developing initiative skills concerning robot development, an essential industry foundation for the future.
Poranee Kongamornpinyo, Corporate Affairs Director, Dow Thailand Group, said, "Dow as an innovation company, recognizes the significance of developing human resources in science and technology to become Thailand's innovators which are still in great demand and necessary for national development. We believe that the first step to building a sustainable future for Thailand to overcome the "middle-income country" trap is to inspire children to love science and technology through fun learning and hands-on experience. Dow is committed to actively and continuously promoting STEM education in many ways, including supporting this competition, which was organized, with collaboration from FIRST, in Thailand and many other countries worldwide."
Dr. Nuanwan Cha-Um, President of FIRST® Lego® League Thailand, said, "The Lego sets are made from food-grade materials which are safe for children. Such strong and durable materials can be customized into blocks of various sizes and connected into different shapes based on children's imagination. The Lego sets can be a tool to promote imagination, creativity, and efficient learning. This competition would encourage the kids to employ skills related to scientific and technological processes. Joining the competition in teams also promotes effective collaboration while encouraging the participants to learn and practically develop critical thinking, analyzing, researching, and experimenting with a world-class robotic program, since the children have to develop the prototype robots according to the requirements assigned by the committee. The event also leads to a learning network and inspiration to develop other creative innovations."
The FIRST® Lego® League Thailand Season 2021/22 is competing in two categories, i.e., FLL Explore for the students of primary schools, age 6-10, and FLL Challenge for the students of primary and secondary schools, age 9-16. Over 50 teams from the schools nationwide attended this event, designing and developing the logistic robots with LEGO® Education WeDo 2.0 and SPIKE Essential.
The winner of Champion's Award: 1st Place in FLL Explore was the Super Engineer Team, receiving a trophy, a certificate, LEGO® Education SPIKETM Essential Set, Green City Challenge Set, and the right to be Thailand national team in international competitions. Smart Kid Team won the Champion's Award: 2nd Place, obtaining a trophy, a certificate, and LEGO® Education WeDo 2.0. There were also other 14 special awards.
The winner of Champion's Award: 1st Place in FLL Challenge was the PANYA ROBOT Team. The team received a trophy, a certificate, LEGO® Education SPIKETM PRIME Set, Green City Challenge Set, and the right to participate in international competitions on behalf of Thailand. The Champion's Award: 2nd Place went to the Fast Ztep Team, receiving a trophy, a certificate, and a LEGO® Education SPIKETM PRIME Set. Moreover, there were other 22 special awards given to the participating teams.
About Dow
Dow (NYSE: DOW) combines global breadth; asset integration and scale; focused innovation and materials science expertise; leading business positions; and environmental, social and governance (ESG) leadership to achieve profitable growth and deliver a sustainable future. The Company's ambition is to become the most innovative, customer-centric, inclusive and sustainable materials science company in the world. Dow's portfolio of plastics, industrial intermediates, coatings and silicones businesses delivers a broad range of differentiated, science-based products and solutions for its customers in high-growth market segments, such as packaging, infrastructure, mobility and consumer applications. Dow operates 104 manufacturing sites in 31 countries and employs approximately 35,700 people. Dow delivered sales of approximately $55 billion in 2021. References to Dow or the Company mean Dow Inc. and its subsidiaries. For more information, please visit www.dow.com or follow @DowNewsroom on Twitter.
About Dow Thailand Group
Dow started its business in Thailand in 1967, then expanded through a joint venture with SCG in 1987. At present, Dow Thailand Group consists of Dow's wholly-owned subsidiaries and SCG-DOW joint ventures. Dow Thailand Group is the largest manufacturing base for Dow in the Asia Pacific, with many manufacturing facilities in Rayong province. Its strategic markets in Thailand are packaging, building and infrastructure, and mobility industries. More information could be found at https://th.dow.com/en-us or the Thai Facebook www.facebook.com/DowThailandGroup/
For further information, please contact:
Apiradee Poopirom
Dow Thailand Group
Tel. 02-3657296 / 081-8026933
Email:papiradee@dow.com
Suttipong Krotintakom
Dow Thailand Group
Tel. 038-673315 / 081-7919626
Email:skrotintakom@dow.com
Lalida, Tisadondilok
Dow Thailand Group
Tel. 02-365-7228 / 089-6687079
Email:lalida@dow.com