Diversity at Northern Trust, an Essential Element in our Corporate Culture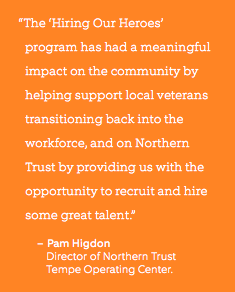 Northern Trust values diversity as an essential element of our corporate culture. The broad array of perspectives that result from acquiring, developing and retaining a globally diverse workforce is a crucial contributor to our excellence and innovation across our business practices and our community engagement. 
The Diversity and Inclusion function reports to Northern Trust's head of corporate social responsibility and global diversity and inclusion, who directly reports to the chief executive officer. Two chief diversity and inclusion officers are responsible for the design and execution of topic-relevant programs across the Americas, EMEA and APAC. Our diversity and inclusion strategy is driven by the overarching leadership of Northern Trust's management group, which realizes and embeds our vision at all business levels. A sub committee of our Board of Directors is also responsible for providing oversight with respect to our diversity and inclusion policies, programs and strategies. 
Download the full report and learn more about CSR at Northern Trust