Didier Drogba Foundation Opens its First School with the Support of Nestlé and the International Cocoa Initiative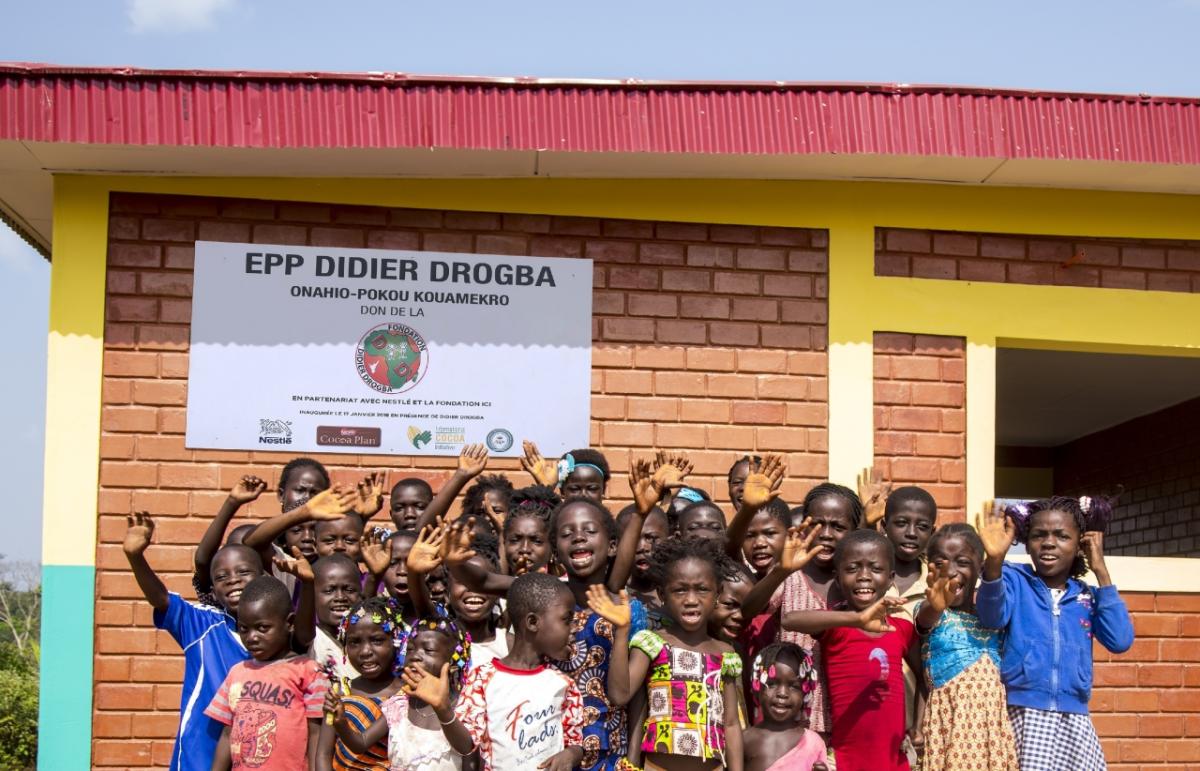 The Didier Drogba Foundation has built a new school in Côte d'Ivoire with the support of Nestlé and the International Cocoa Initiative (ICI). The school helps address the lack of educational facilities in rural parts of the country, and is part of Nestlé's approach to tackling child labour in cocoa-growing communities.
With the new school, 350 children in the village of Pokou-Kouamekro can now get an education much closer to home. They have 6 classrooms, a kindergarten class, a school canteen, school latrines, a football field, and 3 teachers' homes to attract qualified teachers.
Didier Drogba understands firsthand the importance of education for Ivorian children and supports international companies like Nestlé that are working to improve the livelihoods of rural communities in Africa:
"If we give children access to health and education, we will build future generations of doctors, scientists, businessmen and women and that is how we build a better Africa," he said.
Euphrasie Aka, Regional Representative for West and Central Africa for ICI, stressed its commitment to tackling child labour in cocoa-farming communities:
"With Nestlé, ICI is strongly committed to providing a lasting change because we believe that every child deserves the chance to create its own future".