Developing the New Mexico Heirloom Corn Project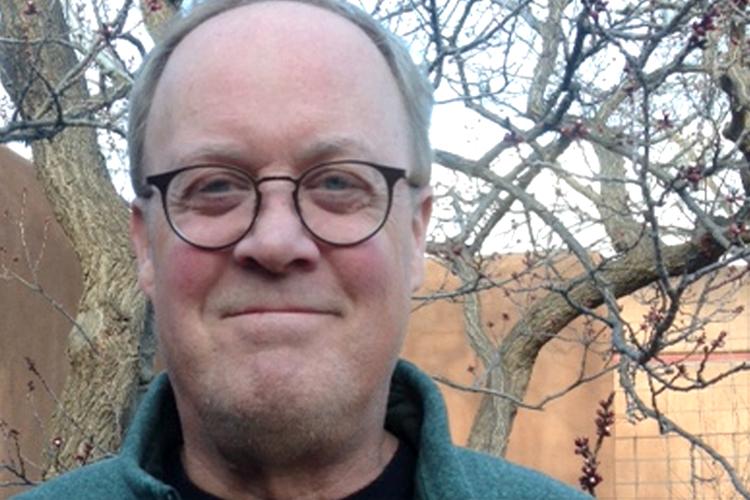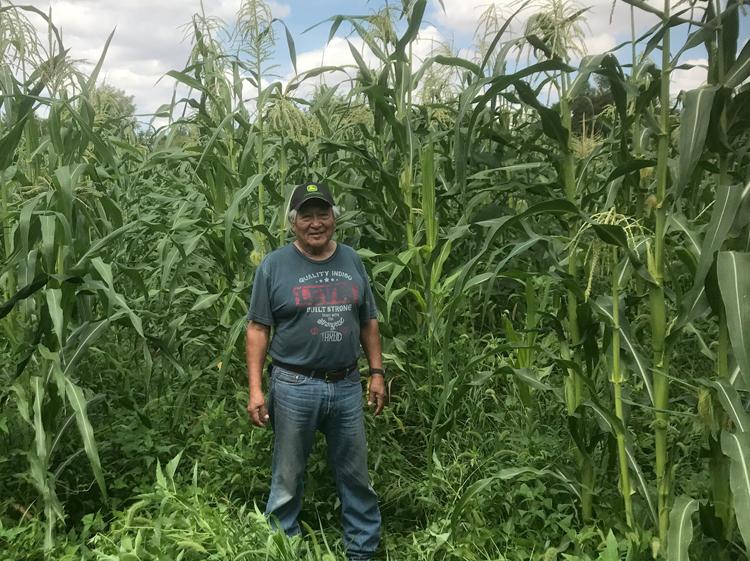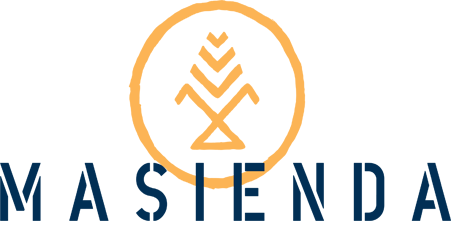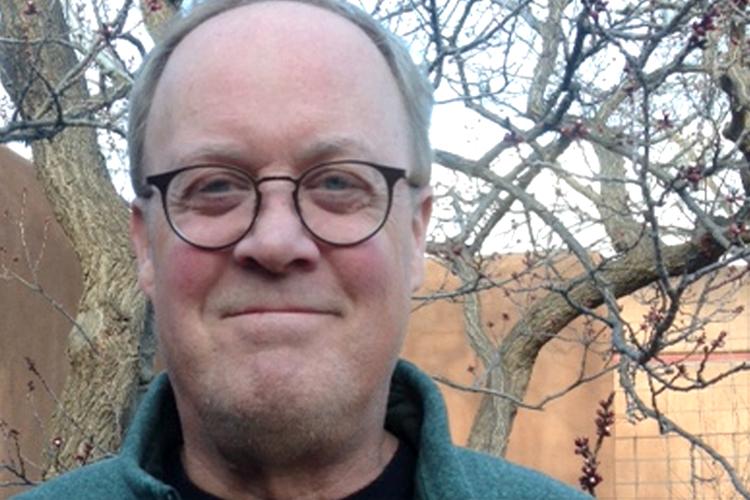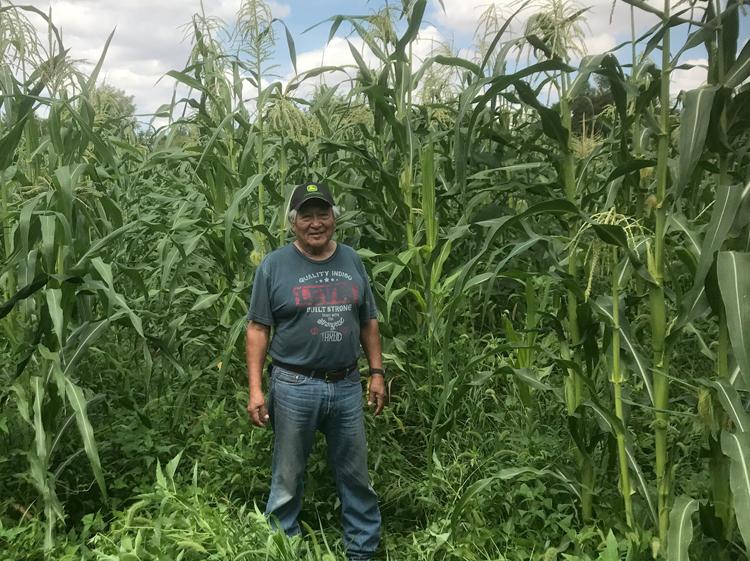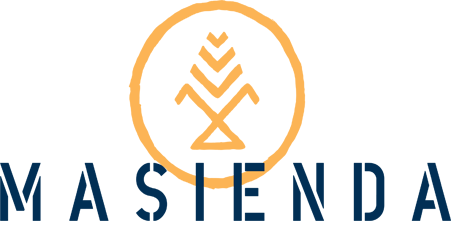 Developing the New Mexico Heirloom Corn Project
by Tim Vos, Field Coordinator & Agroecologist, NMLCP
In February 2016 The New York Times ran a story, "Oaxaca's Native Maize Embraced by Top Chefs in US and Europe," highlighting the work of a new company called Masienda that was sourcing landrace (heirloom) corn from small farms in Mexico. Masienda's business model emphasizes conservation of agrobiodiversity, while supporting smallholders using sustainable/organic farming methods. When some of us here in Santa Fe saw this article we asked the question, "Why can't this be happening in New Mexico as well?" And so the New Mexico Landrace (Heirloom) Corn Project was born.
In 2017 the New Mexico Landrace Corn Project (NMLCP) distributed 1600 pounds of blue corn seed. This seed originated at Santo Domingo Pueblo (400 lbs.) and Isleta Pueblo (1200 lbs.). Masienda purchased the seed with the expressed intent to make it available at no cost to farmers across the region that wanted to plant it. Farmers who received the seed agreed to grow it following organic protocols, and to offer Masienda first right of refusal to purchase the harvested grain.
Throughout the 2017 growing season, NMLCP was able to continue developing relationships with participating farmers, getting to know them and their farming operations, and becoming familiar both with opportunities and challenges. Much of the land brought into production had been idle for many years. This in itself presented difficulties. But in almost every case, we were able to see significant progress in terms of land health, while we cultivated deepening conversations about whole farm management, agrobiodiversity and soil quality, and ways to help make farm businesses more profitable. The increased farming activity stimulated by access to corn seed and the prospect of a guaranteed market opened up a whole new conversation amongst folks in farming communities around the state. 
NMLCP helped facilitate harvest, post-harvest processing, and trucking of 15,000 lbs. of blue corn. Masienda bought the corn and arranged to have it shipped to a co-packing facility in Chicago. NMLCP provided logistical support to expedite the final process and make sure farmers were paid for their product in a timely manner. All of the farmers who sold grain to Masienda in 2017 will be continuing to participate in 2018, and in many cases are planning to scale up production.
Most of the farmers who planted corn last year did not sell to Masienda. In some situations a successful harvest was not achieved, due to a range of problems including not having appropriate equipment, lack of reliable water supply, prairie dog invasions, and insufficient access to labor to complete farm work. Even in these instances, we saw significant learning and renewed resolve to continue farming. In some higher elevation locations early fall frosts impinged on the harvest. But at the same time, because of the genetic diversity within the blue corn variety being planted, early maturing plants did yield viable seed suitable for planting in the next growing season. This is a part of the participatory breeding program that we are initiating going forward, as selected seeds adapt to new environmental conditions, they become more viable in different geographic niches. Higher elevation and latitude mean shorter growing seasons, and we learned a lot about the ideal conditions of corn that evolved through thousands of years in the central Rio Grande valley, and how it does or does not fit into varying ecological conditions.
In many cases, farmers had a good harvest, but elected to keep their corn for family and community uses. Also, some farmers found that they had better local marketing opportunities within their home regions. For example, in the Navajo Nation, there is strong demand for corn, and farmers can get a higher price, and with less need for processing, than in the shipping market.
Although grain off-take for commercial markets was less than initially expected, the ripple effects of NMLCP's outreach and seed distribution activities have been very encouraging. Feedback has reached us indicating increasing interest in the idea of the project and its potential benefits for a diverse range of farmers. It's a gradual process. One of the crucial lessons learned so far is that even when a farmer is very interested in participating, the costs and challenges associated with scaling up a farming operation and entering the commercial marketplace are often daunting, and even prohibitive. Simply providing a market opportunity is not enough. Material and technical assistance are also necessary. Risks often outweigh benefits, at least in the initial stages of thinking something like this through. Many farmers see the benefits, but there is a gap between where they are now and the lead-up process to becoming fully operational, productive, and profitable as a farm business. This is the work that the project is trying to accomplish, to build a bridge, so to speak, to share risks and offer material and agroecological support, in order to make it possible for farming to be a viable livelihood and way of life again in rural New Mexico.
The corn project recently received some encouraging news. Chefs in Santa Fe and Albuquerque are praising the New Mexico grown blue corn they've sampled, saying it has superior culinary characteristics ("it's delicious!") and asking for a steady supply. These same restaurateurs, along with some farmers, are now talking about the potential for setting up value-added processing facilities to do nixtamalization and masa production. A farmer in Anthony, NM says many locals are starting to get excited about the corn project. When I asked him why, he said that he thinks it is because the idea of planting blue corn reminds folks of their traditional farming heritage, and makes them feel hopeful that farming as a way of life could be viable again in the future. This affirms the original premise of the corn project. Corn was and is central to Southwestern food and farming culture, and people still identify with it.
NMLCP is now working to consolidate gains and apply what we've learned. As a core group of farmers is preparing for spring planting, we are distributing seed as we did last year, and linking our agreements to more detailed organic soil husbandry and whole farm management guidelines. Conversations are ongoing regarding formation of a coop structure, which would strengthen the network of participating farmers and allow for direct funding for shared material resources. As mentioned, local chefs are looking for a steady supply of locally grown blue corn, and the idea of establishing one or more value-added processing facilities is now being considered as a more tangible and imminent possibility. The concept of the corn project, which is still in the early stages of its evolution, seems to be taking root, showing that it is feasible, with strong potential to significantly make a difference for New Mexican agricultural communities. We hope to find funding to help more farmers get onboard.
More information on Masienda visit - https://www.masienda.com
Article by Tim Vos, who made his living as a working farmer growing certified organic vegetables in California for many years. He has a PhD in Environmental Studies from UC Santa Cruz and taught classes on the principles of sustainable agriculture, practical farming and organic production methods, and environmental ethics. Tim currently serves as field coordinator and agroecology specialist for the New Mexico Landrace Corn Project. 
=====