Data Center Operations - Navigating EHS Challenges
Data Center Operations - Navigating EHS Challenges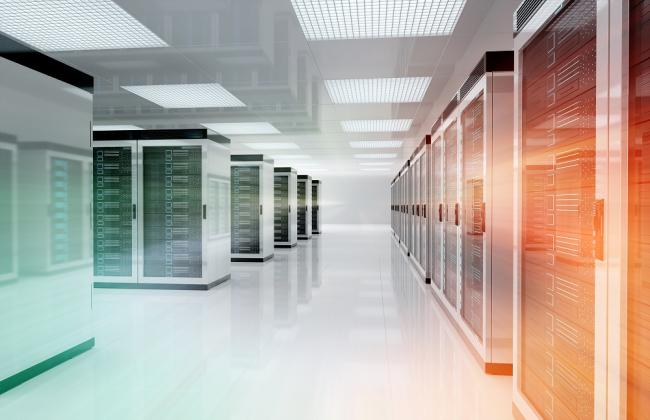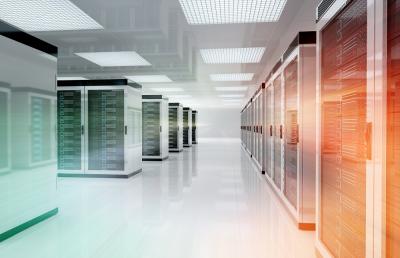 Monday, May 9, 2022 - 11:15am
Antea Group is always pleased to host our technology industry peer event, EHSxTech®. Our latest event focused on data center operations and how peers are navigating their environment, health, and safety (EHS) challenges. We welcomed two data center professionals who led a panel discussion and shared their individual EHS journeys at their organizations and some of their strategies for making EHS compliance progress.
Our panelists have diverse backgrounds with experience in a variety of industries including nuclear energy, construction, and oil and gas. While their journeys began outside of health and safety in roles like operations and industrial engineering, their diverse experience has helped them transition into their current health and safety roles in data centers.
Interested in EHSxTech®? Learn More Here
Engaging Your Workforce in a Safety Culture – Near Miss and Incident Reporting
When entering their roles as EHS professionals at data centers, both of our panelists found themselves in a similar position. Eager to make a difference and improve EHS across the data center portfolio. Early on they realized there seemed to be a stigma surrounding reporting of incidents and near misses and how it was talked about within the company. To many, reporting on near misses was seen as a negative and potentially career damaging practice. To overcome this, our panelists have implemented several strategies and practices.
In one case, the data center professional found that a combination of educating employees on near misses and encouraging them to report combined with clear leadership support and an endorsement from one of their key partners/customers really helped to overcome the stigma. Once he was able to communicate to employees the importance of near miss reporting and remove the negative connotations, he saw reporting jump from just 3 cases/month last year to over 30/month this year. By getting people engaged in reporting near misses, they were able to actively address possible issues before they resulted in employee injuries.
In the other case, our second data center professional had a different outcome – one many of us find ourselves experiencing. Despite numerous efforts, including anonymous forms, communicating in meetings, speaking to employees one-on-one, and training on how and why to report near misses, reporting has yet to improve. While some of this lack of change can be attributed to company culture, it can also just be a matter of consistency and time. As she cleverly put it, it's like watering bamboo. It takes time and consistent watering but eventually your plant will shoot up! This is a great reminder that getting employees to change their behavior can take time. If you're seeing slow progress in your own EHS efforts, don't give up, with continued work and consistent effort you will see improvements.
Effective Methods for Tracking Regulatory Compliance
To track regulatory compliance effectively you first have to understand what regulations apply to your operations. And if you're just a lone EHS professional trying to manage this on your own, you may have blind spots and can potentially miss a lot of crucial elements. That's where one of our panelists found success in working with a third party that helps them identify all the applicable regulations down to the state, and even local level. Having these applicable regulations clearly identified helps to understand what action needs to be taken to be compliant and where the budget should be allocated. In addition to the third-party assistance, she found it extremely helpful to assemble an internal team for each facility to work through the applicability requirements. Using a team approach helped not only to identify the regulatory issues at the facility but it also garnered up front awareness and buy-in related to the compliance gaps that were identified during the process. In doing this, she was able to gain a greater understanding of the operational activities at each site, the actions that needed to be taken, and how to go about taking those actions to ensure compliance.
Our other panelist has been tracking compliance by conducting internal audits. COVID and travel restrictions forced him into a holding pattern because he wasn't able to make regular site visits. This left each facility to develop and monitor their own procedures around health and safety. Once travel restrictions were lifted and he was able to resume site visits, he was able to conduct site audits and set a timeline for each facility to address the gaps, implement the necessary changes and get back to compliance.
H&S Professionals = Communication Facilitation Experts
Each panelist acknowledged that their customers' EHS requirements are a large driving force behind their environment, health and safety policies and requirements. For example, certain larger customers expect their suppliers/partners to follow their specific safety measures, leading our EHS panelist to adopt those policies directly. Similarly, when working on government contracts you often have no other option but to conform your policies and practices to their requests. However, it's still important to keep your own company needs and operations in mind. Some customer requests may violate your own best practices, result in unintended consequences or simply just don't make sense for your operations. In these cases, delicately pushing back on customers may be the right thing to do and this requires clear and honest communication about the safety measures and why they won't work for your company.
Another topic that underscored the communication facilitation role EHS often finds itself in was brought up during discussions on how to deal with construction inside an operating data center. Our peers expressed that they can often feel like a mediator between operations and construction. Per our panelists' advice, clear communication about what the procedures are and how to follow them is essential to ensure safety. In addition, to strike a balance between operations and construction a focus on teamwork can break down the communication barriers and help everyone involved understand the importance of working together to keep a safe work environment.
Helpful Systems and Tools to Support Compliance
Through their years of experience, both in and out of data centers, our panelists have found that strategically utilizing management systems and automating certain processes can improve EHS department efficiency be a huge help in maintaining compliance. For example, one EHS professional found that it was key to implement a learning management system to track employee training and onboarding. When working with employees who have to stay up to date on training, qualifications, and licenses, an LMS system makes it easy to track where each employee is at and when a task needs to be done.
Our other panelist has found that having a quality Safety Data Sheet (SDS) system makes their job a lot easier. The management system ensures that the SDS are updated quarterly and makes them accessible from anywhere by computer or cell phone.
When discussing EHS management systems, one panelist offered us a good reminder – when choosing the right EHS system and tools for your company, you can't just choose the one you like best. You have to consider the needs of the organization, the culture, how their current tools operate, etc., to find the right fit. This can make a stark difference in getting engagement from employees and successfully integrating the tools.
Hearing from the two panelists we were reminded of the unique EHS challenges facing data centers and the many diverse approaches to solving them. Whether you are new to data centers or have been in the industry for years, there is always more to learn. If you're looking for more support on managing EHS in data centers, reach out to our team and keep an eye out for future EHSxTech® events.
About Antea Group
Antea®Group is an environment, health, safety, and sustainability consulting firm. By combining strategic thinking and multidisciplinary perspectives with technical expertise, we do more than effectively solve client challenges; we deliver sustainable results for a better future. We work in partnership with and advise many of the world's most sustainable companies to address ESG-business challenges in a way that fits their pace and unique objectives. Our consultants equip organizations to better understand threats, capture opportunities and find their position of strength. Lastly, we maintain a global perspective on ESG issues through, not only our work with multinational clients, but also through our sister organizations in Europe, Asia, and Latin America and as a founding member of the Inogen Alliance.