Cummins is Poised and Ready for the 4th Industrial Revolution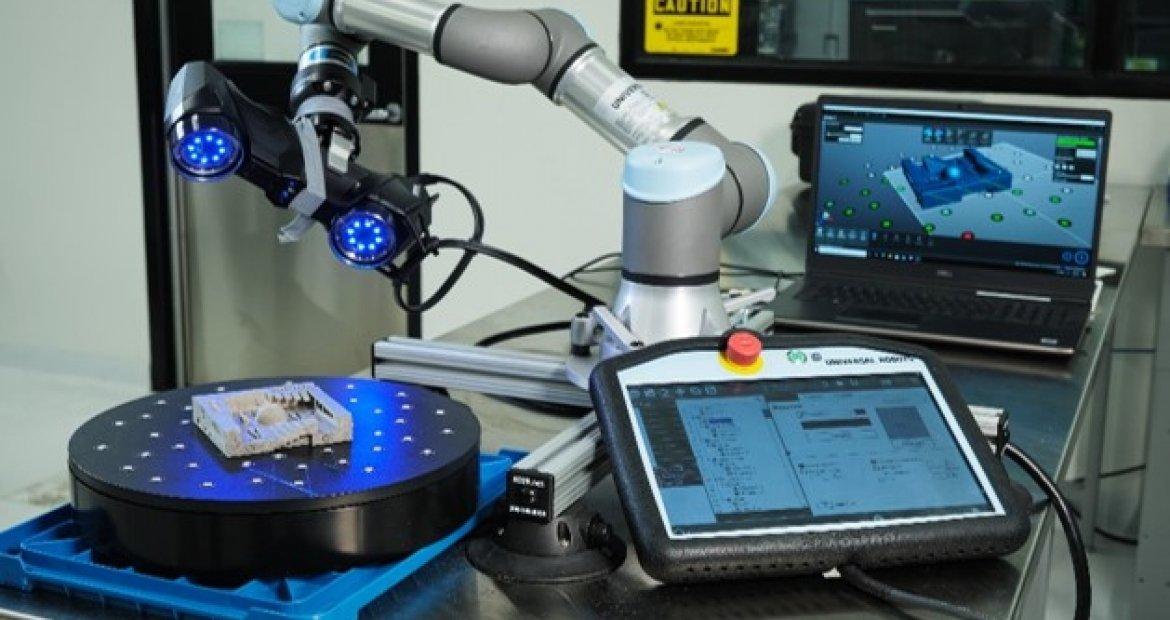 Collaborative robots are a critical part of Cummins' Industry 4.0 strategy. They perform several jobs and tasks including: machine tending, barcode scanning, vision inspection, palletizing, deburring, cleaning by vacuum/blow-off, dispensing fluids, torquing, assembly and more.
Cummins Inc. officially launched its Manufacturing Industry 4.0 strategy with its first-annual Industry 4.0 Virtual Symposium. Over the course of four days, the company hosted 17 sessions introducing Cummins' Industry 4.0 strategy, providing overviews and demonstrations of the latest technology and automation solutions, including digital twin, 3D printing and more. Some technologies, like binder jet printing use less energy and drastically reduce waste.  
​​​​​​​​​​​​​​To better understand the Cummins Industry 4.0 strategy, Tim Millwood, Cummins Vice President of Global Manufacturing, spent time breaking down the six core elements that make up Cummins' Industry 4.0 strategy in manufacturing and the initiatives being deployed across the company's manufacturing network globally. The six elements are:
​​​​​​​​​​​​​​​​​​​​​​​​​​​​​​​​​​​The Industrial Internet of Things (IIOT) 
Advanced Technologies 
Enterprise Manufacturing Data Hub 
Standard Core Systems 
Secure, Reliable Networks 
People 
Sessions were hosted on topics such as: advanced analytics, digital twin in manufacturing, Microsoft Teams and frontline employee communications, binder jet metal 3D printing, Quality 4.0 and the OneQuality Transformation, augmented reality and virtual reality, emerging technologies for health, safety, environmental (HSE) applications, artificial intelligence-powered vision inspection, IIOT and more.
Cummins is creating the future, today; by advancing how they work, re-imaging how they manufacture in a digital world and taking their operational capabilities to the next level.