Creating a Connected Tomorrow - for Everyone
by Adwoa Coleman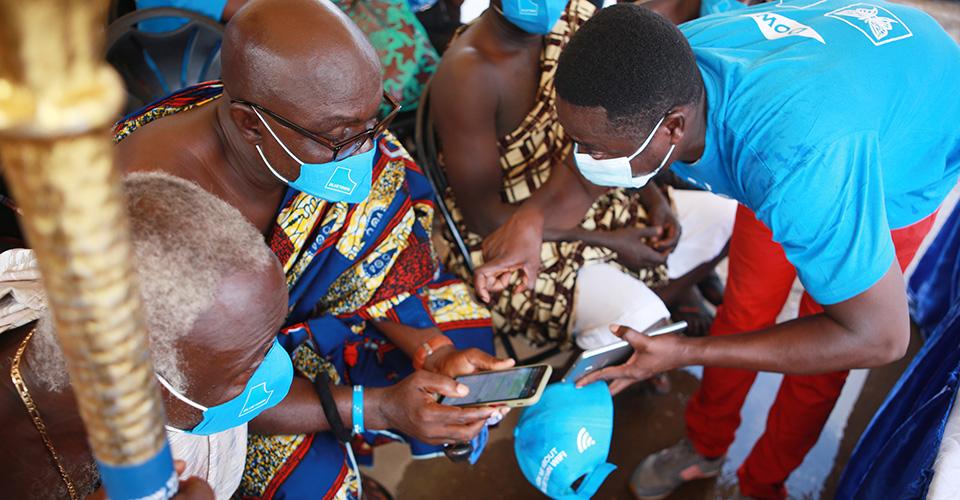 In the past year, the importance of reliable information and communication technologies (ICTs) has been reinforced like never before. The ICT industry has seen a swift increase in traffic with so many internet users becoming fully reliant on it, in part due to the COVID-19 pandemic. Increased work from home, virtual education, online entertainment, social media usage and even telemedicine have brought to the forefront how connectivity is taken for granted by so many of us, while supporting so many aspects of our daily lives. At the same time, this socially distanced time has made evident the digital inequalities between countries and communities and the life-changing potential a WiFi connection has.
May 17 is celebrated annually by the UN as World Telecom and Information Society Day (WTISD) to raise awareness about the potential held by ICT to empower societies and economies. This year's theme, "Accelerating digital transformation in challenging times," is particularly close to my heart and I am proud that Dow has been working on doing just that over the last year.
Connecting the spots
There is an area in East Ghana which has been historically underserved because of its location in a valley between two mountain ranges, making it difficult to provide ICT infrastructure. We chose this region as our target because of this exact reason as well as the fact that other organizations are trying to promote development in the region through the creation of a biomass power plant in Nsutem, creating an opportunity for rapid development for local communities.
Our Wire and Cable business put our key value of inclusion at work by engaging in this region to further enable sustainable development through the creation of WiFi infrastructure for 50,000 people. This achievement was made possible with a grant from the Business Impact Fund, a Dow initiative supporting sustainable business processes that create positive social change.
We believe in working with the right partners who can complement our expertise and values with their local expertise and solutions. To create this connectivity, we worked with our local grantee Okyeman Environment Foundation and sustainable WiFi provider Bluetown to establish 18 hot spots to create an ICT pilot covering an area of about 15 km radius to provide internet access to surrounding communities of the planned biomass power facility.
No longer digitally divided
As the Africa Sustainability and Advocacy Manager as well Dow Country Manager for Ghana, I am delighted that we were able to not only create growth and access to opportunities for Ghanaians, but that we were able to do so in a sustainable way. The government of Ghana has embarked on a digital transformation to provide infrastructure development in the ICT space, with the goal of total connectivity for all internet users. As a responsible player in the electrification and digitalization value chain, we were able to take a lead in enabling internet access to information services and equip people with the tools to overcome the digital divide.
The creation of this missing communication link enables the creation of smart communities by giving them access to tools for skills development, education and direct connection to markets, thereby allowing them to take charge of their own destiny and connect with the world. From mobile banking to telemedicine to farmer education programs to direct selling, a whole new world has opened up for the local community, available right at their fingertips.
As we celebrate WTISD, and look ahead to how we can further accelerate the digital transformation in these difficult times, I am happy to be able to refer to a project that does that and charts a route to follow for others looking to support this vital objective. Let's create a connected tomorrow, for everyone.
Adwoa Coleman, Ghana Country Manager, Africa Sustainability and Advocacy Manager, Packaging and Specialty Plastics