"A Conversation of Consequence" at Illinois Gies College of Business with Connie Lindsey EVP of Northern Trust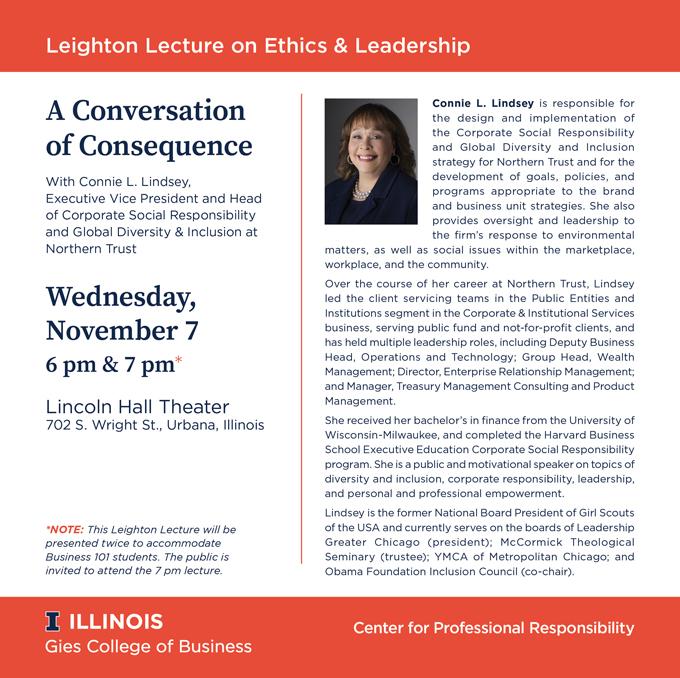 This year's Leighton Lecture will feature Connie Lindsey, Executive Vice President and Head of Corporate Social Responsibility and Global Diversity & Inclusion at Northern Trust. The lecture titled "A Conversation of Consequence" will be presented on Wednesday, November 7 at 6pm and 7pm. 
About Northern Trust
Northern Trust Corporation (Nasdaq: NTRS) is a leading provider of wealth management, asset servicing, asset management and banking to corporations, institutions, affluent families and individuals. Founded in Chicago in 1889, Northern Trust has offices in the United States in 19 states and Washington, D.C., and 20 international locations in Canada, Europe, the Middle East and the Asia-Pacific region. As of September 30, 2015, Northern Trust had assets under custody of US$6 trillion, and assets under management of US$887 billion. For more than 125 years, Northern Trust has earned distinction as an industry leader for exceptional service, financial expertise, integrity and innovation.