Companies Commit to SDGs Collaboration
Companies Commit to SDGs Collaboration
16 businesses sign up to GRI forum on reporting for the SDGs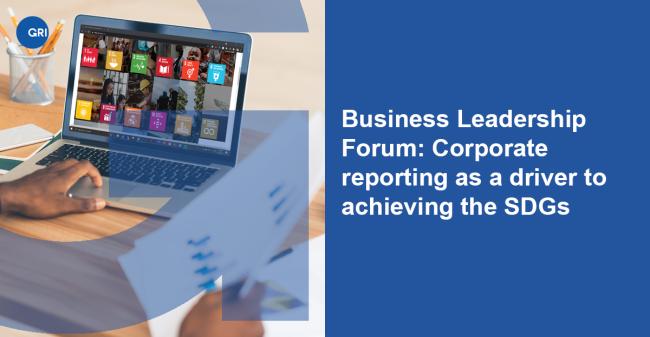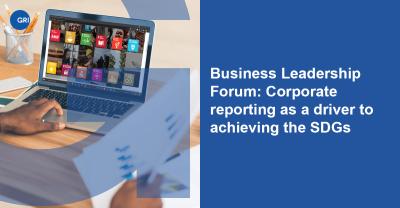 Monday, May 3, 2021 - 8:30am
A new program to enhance corporate reporting on the Sustainable Development Goals (SDGs), by making it more relevant to stakeholders, is now underway – bringing together senior representatives from international companies.
The Business Leadership Forum on Corporate Reporting as a Driver for Achieving the SDGs will help companies use transparency to increase their contributions to national and global SDG commitments. Over the next two years it will deliver a series of quarterly online events that incorporate a mix of expert guidance, peer learning and engagement with key stakeholder groups, with a focus on raising the quality and relevance of SDG data.
The 16 companies to have joined the BLF so far represent a cohort of businesses with a passion for sustainability. The members are based in Africa, Asia, Europe, Latin America and North America and cover a diverse range of sectors – spanning energy to healthcare, and textiles to telecoms:
ABB Group (Switzerland)
Baxter International (USA)
CEMEX (Mexico)
Cigna (USA)
Enel Group (Italy)
Eni (Italy)
Ferrero Group (Luxembourg)
Fujitsu (Japan)
Grupo Bimbo (Mexico)
IHS Towers (Nigeria)
Inditex (Spain)
JTI (Switzerland)
Mosaic (USA)
Prysmian Group (Italy)
Salesforce (USA)
City Developments Limited (Singapore)
Lorenzo Caruso, Vice President External Relations and Sustainability Reporting, Prysmian Group, said:
"Prysmian Group has joined the Business Leadership Forum because we are committed to achieving ESG targets based on the SDGs, while we support global efforts by companies to provide transparency to stakeholders. I believe that a single set of criteria for reporting impacts, as enabled by the GRI Standards, is an important tool to fight climate change, monitor progress on diversity and inclusion, and assess community impact."
Takafumi Ikuta, Head of Corporate Purpose Activation Office, Fujitsu, added:
"Fujitsu's purpose is to 'make the world more sustainable by building trust in society through innovation' and the SDGs are the integral targets and pathways for attaining this. Working in partnership with fellow leaders in GRI's Business Leadership Forum allows us to better engage stakeholders, drive best practices in sustainability reporting, and deliver outcomes and impact to help us shape a more sustainable society and planet."
The first BLF lab takes place in May, when members will be joined by stakeholder representatives from sustainability benchmarking and rating agencies. Further sessions this year will bring together corporate reporters with participants from governments, investment institutions and regulatory bodies. There is still limited capacity for new members to join the BLF and access opportunities to develop as a corporate sustainability leader.
The forum builds on the four-year Corporate Action Group for Reporting on the SDGs (delivered by GRI and UNGC), which concluded in December.
GRI provides resources and guidance to help companies report their contribution towards the SDGs, as well as an SDG mapping service so that these contributions are accurately disclosed and understood.
Global Reporting Initiative (GRI) is the independent, international organization that helps businesses and other organizations take responsibility for their impacts, by providing the global common language to report those impacts – the GRI Standards.