Common Impact Names Lori Murphy Chief Partnerships Officer
Dynamic Business Executive to Lead Partnerships and Brand Initiatives for Skills-Based Volunteering Pioneer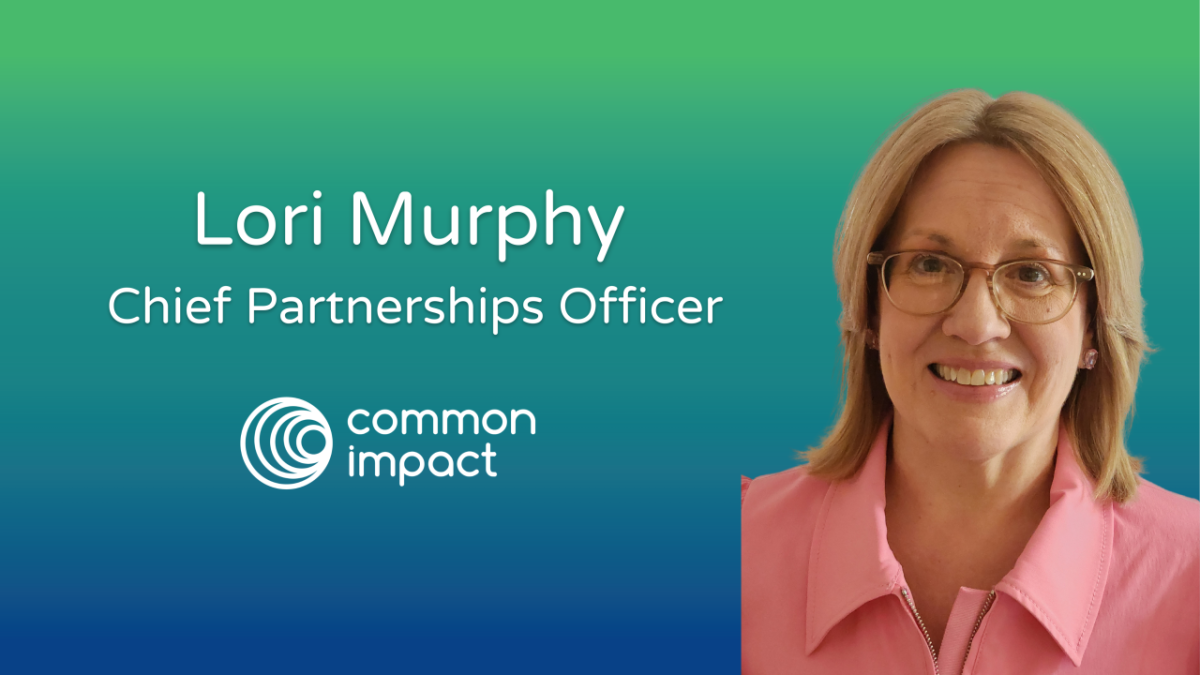 BROOKLYN, N.Y., January 23, 2023 /3BL Media/ - Today, Common Impact, the nonprofit pioneer in skills based volunteerism, announced the appointment of Lori Murphy as Chief Partnerships Officer.
Murphy is a purpose-driven executive with two decades of experience in both the for-profit and nonprofit sectors, specializing in partnership management and expansion. In her new role, she will lead Common Impact's partnerships and brand initiatives, including strategy for revenue generation, maintenance and growth of the organization's corporate partnerships, and marketing and brand awareness efforts. She will report directly to Common Impact's CEO, Leila Saad.
"We are thrilled to welcome Lori Murphy as the newest member of Common Impact's leadership team," said Leila Saad, CEO of Common Impact. "Common Impact has a storied history of breaking barriers to create meaningful partnerships between companies and social sector organizations to create transformational change. We are very excited to be working with Murphy, an innovative partnerships and brand veteran, to continue to expand our reach and impact." 
Before joining Common Impact, Murphy was the Vice President of Client Engagement for the management consulting firm BLEND360, where she was recognized for her consistent success in innovation and growth for the firm. In the past, she also was the Director of Programs and Operations at CBS EcoMedia and built and managed the U.S. Client Services team of Aspire Lifestyles. She began her career at American Express, managing some of their most strategic merchant partnerships. She also served on the Board of Directors of the nonprofit Education Through Music and on the Arts & Business Council of New York's Steering Committee, leveraging her vast connections to bring value to each organization.
"As someone who has worked for both the for-profit and nonprofit worlds, I understand the powerful outcomes that can be accomplished when they work together," said Murphy. "I am excited to work with Common Impact's dedicated and creative team and look forward to further developing and expanding Common Impact's partnership initiatives and amplifying their brand."
Murphy will be based at Common Impact's headquarters in Brooklyn, New York. She graduated from the University of Miami School of Music with a degree in Studio Music/Jazz Vocal. She enjoys spending her free time recording in the studio and volunteering and supporting numerous animal rights and rescue organizations with her husband.
About Common Impact 
Common Impact is a national nonprofit that works to build a society in which individuals and businesses invest their unique talents towards a shared purpose: strengthening the local communities in which we live and work. Founded in 2000, Common Impact has partnered with Fortune 500 companies and hundreds of the country's leading nonprofit organizations to create transformational change through skills-based volunteering. Learn more about Common Impact's services, impact, and clients.
Media Contacts
Chris Sullivan/Rosa Sobrino 
MacMillan Communications 
rosa@macmillancom.com 
+1 (212) 473-4442