Comerica Bank Claims Michigan Battle of the Buildings Top Honors Among Financial Services Competitors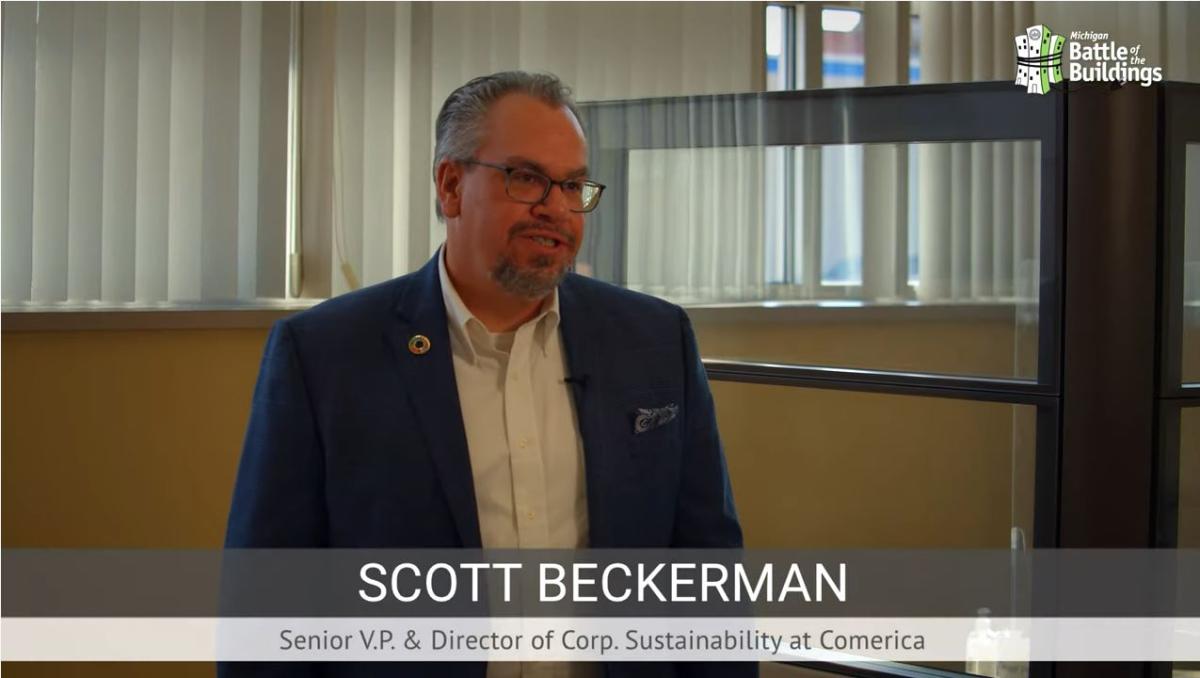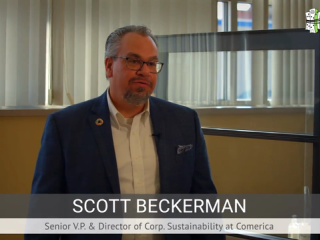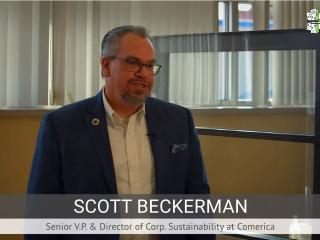 DETROIT, November 25, 2020 /3BL Media/ – Michigan Battle of the Buildings honored Comerica Bank as its financial services category winner in the statewide energy reduction competition. Comerica attained a 16% reduction of energy consumption at Comerica's Midland office using a variety of techniques to improve building operational efficiency, including enhancements to lighting and building controls.
"We appreciate the recognition from Michigan Battle of the Buildings, and this honor underscores our commitment to our communities by reducing our energy use and associated greenhouse gas (GHG) emissions," said Scott Beckerman, Comerica Bank Senior Vice President and Director of Corporate Sustainability. "Our partnership with CBRE and contributions from Comerica colleagues have proven valuable in ongoing efforts to achieve our sustainability goals."
This is Comerica's third time winning a first place award in Michigan's Battle of the Buildings. Comerica recognizes the importance of reducing our GHG emissions and has set forth corporate-wide initiatives to meet GHG reduction goals of 50% by 2025, 65% by 2030 and 100% by 2050.
Over one thousand buildings competed against each other in 2019 in this biggest loser-styled energy competition. The competitors track worked to reduce their energy in various ways; from switching from fluorescents to LEDs, changing their office habits or upgrading to a high efficiency furnace, each energy reducer has a story. There are 17 categories in which the buildings all compete based on building type, including a Water category.
Comerica Bank was awarded on the last day of the first-ever Virtual Michigan Energy Summit Series on November 19, 2020. The 5-week series featured peer-to-peer-styled education, networking, a virtual expo, and 20 inspirational speakers all sharing their experiences in the energy sector.
For more information about the 2020 Virtual Michigan Energy Summit, please visit https://michiganbattleofthebuildings.org/mes2020
Comerica Bank, a subsidiary of Comerica Incorporated, has served Michigan longer than any other bank with a continuous presence dating back 170 years to its Detroit founding in 1849. It is the largest bank employer in metro Detroit and has more than 4,700 employees (FTE) statewide. With one of the largest banking center networks in Michigan, Comerica nurtures lifelong relationships with unwavering integrity and financial prudence. Comerica positively impacts the lives of Michigan residents by helping customers be successful, providing financial support that assists hundreds of charitable organizations, and actively participating in Detroit's downtown revitalization. Comerica Incorporated (NYSE: CMA) is a financial services company strategically aligned by three business segments: The Commercial Bank, The Retail Bank, and Wealth Management. Follow on Facebook: www.facebook.com/Comerica, Twitter: @ComericaBank and Instagram: @comerica_bank.
Michigan Battle of the Buildings has been a program of the U.S. Green Building Council of West Michigan since 2014. It is the only statewide biggest-loser styled energy competition in the country. In 2019, the competitors avoided the equivalent of $10.5 million in utility costs, putting that money back into their businesses and the local economy. For more information on the program, please visit https://michiganbattleofthebuildings.org/
# # #
Media Contact
Matt Barnhart
mpbarnhart@comerica.com
313.222.3694