Coalition of Consumer Goods Companies Pushes for Corporate Investment in Production Landscapes in Latest Report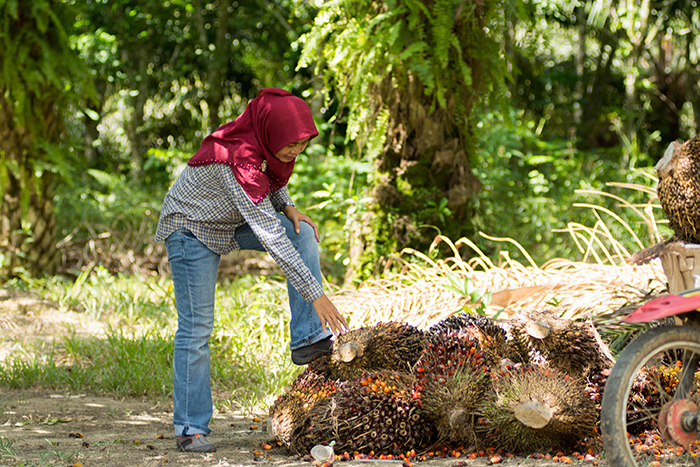 Coalition of Consumer Goods Companies Pushes for Corporate Investment in Produc…
PARIS, November 17, 2022 /3BL Media/ - The Consumer Goods Forum (CGF) Forest Positive Coalition of Action has today published a new report advocating for corporate investment in production landscapes worldwide to combat commodity-driven deforestation, forest conversion, and degradation whilst promoting inclusion and improving the livelihoods of local communities. Entitled "Collective Action and Investment in Landscape Initiatives: The Business Case for Forest Positive Transformation," the report shares insights from the Coalition's 21 manufacturer and retailer members' experiences investing in priority production landscapes – the regions and ecosystems where the Coalition's key commodities are produced and sourced – and calls for all actors, including Coalition members and other companies, including upstream supply chain actors, to invest in initiatives in these landscapes that drive people, nature, and climate positive outcomes.
Such investment is a key element of the Coalition's Forest Positive Approach, a set of actions that Coalition members are committed to implementing in their own supply chains through commodity-specific KPI reporting and, in collaboration with their upstream supply chain partners, in businesses and production landscapes across the value chain. In 2021, the Coalition launched its Landscape Strategy at COP26 relating to taking action beyond the supply chain, sharing its ambition to transform production landscapes in areas equivalent to the Coalition's production base footprint to forest positive by 2030. The Coalition seeks to achieve this ambition mainly through multi-stakeholder collaboration and investment in community-led landscape initiatives. In 2022, the Coalition reported that all Coalition members are now investing in at least one initiative in a priority landscape, and the majority of Coalition members are reporting on priority landscape initiatives that they are investing in and the overall goals and objectives they are supporting within these initiatives.
The report shares the value of investing in landscapes for both businesses and local government, communities and ecosystems, drawing links between actions on the ground and positive impacts for the climate, nature, and people. It also includes case studies from several initiatives supported by Coalition members, including those operating in Siak, Indonesia; Mato Grosso, Brazil; and Chiapas, Mexico. The initiatives are part of a 'Learning Through Action' Portfolio of Landscape Initiatives, a set of 22 programmes across six countries recognised by Coalition members as meeting their principles for sustainable and equitable forest positive action.
The CGF members joining today's announcement are seven retailers — Carrefour, Jerónimo Martins, METRO AG, Sainsbury's, Sodexo, Tesco, and Walmart — and 14 manufacturers — Asia Pulp and Paper (APP) Sinar Mas, Colgate-Palmolive Company, Danone, Essity, General Mills, Grupo Bimbo, Mars, Incorporated, Mondelēz International, Neste, Nestlé, P&G, PepsiCo, Reckitt, and Unilever. The Coalition is supported by its strategic and technical partners, Proforest and the Tropical Forest Alliance.
Didier Bergeret, Director of Sustainability, The Consumer Goods Forum, said, "To make our vision of a forest positive future a reality, today, businesses have to look beyond their individual supply chains at the landscapes where their commodities are produced. Investing in positive outcomes for people, nature, and climate will not only help us collectively end the practices of commodity-driven deforestation and conversion, but also strengthen communities, improve livelihoods, and protect and restore important ecosystems."
Ruth Nussbaum, Director, Proforest, said, "This announcement builds on the actions that Coalition members have committed to implementing within their supply chains, through commodity-specific KPIs. The Landscape Approach delivers action at scale beyond individual volumes through collaboration in areas where Coalition members are sourcing from. We believe both are needed to drive positive impact for people, nature and climate, and we are seeing huge momentum and investment in landscapes around the world. Addressing systemic social and environmental issues is critical and needs collaboration, so we support this report and the drive within the Coalition."
Jack Hurd, Executive Director, Tropical Forest Alliance, said, "Collaboration between producers, traders, buyers, local governments, communities, and civil society organisations is the only way to address deforestation and ecosystem conversion at scale and in a way that is inclusive, holistic, and sustained. Taking action within these sourcing landscapes is a way to translate global goals for climate, nature, and people to local priorities of improved livelihoods, increased production, and disaster-resilient environments. By engaging beyond their supply chains, companies can contribute to making sure that these production landscapes can continue to supply the commodities we need, as well as the critical ecosystem services and support from local communities."
Andi Sitti Asmayanti, Director of Sustainability, Southeast Asia at Mondelēz International, said, "Engaging in production landscapes is a key way for global consumer goods companies to help make a positive impact on the communities and ecosystems that produce the commodities essential to their businesses. This report demonstrates how companies have an opportunity to help unlock more positive outcomes for people, nature, and climate -- and their own businesses -- by investing in multistakeholder initiatives in these landscapes. We encourage all actors throughout the value chain to work collaboratively in production landscapes to aim to create the reality of a forest positive future."
The full report is available on the CGF website here. For more information about the Forest Positive Coalition, visit www.tcgfforestpositive.com.
– ENDS –
About the Forest Positive Coalition
The Consumer Goods Forum (CGF) Forest Positive Coalition of Action is a CEO-led initiative representing 21 CGF member companies who are committed to leveraging collective action and accelerating systemic efforts to remove deforestation, forest degradation and conversion from key commodity supply chains. Launched in 2020, the Coalition represents a dynamic shift in the industry's approach to stopping deforestation: by mobilising the leading position of member companies to build multi-stakeholder partnerships and develop effective implementation and engagement strategies, the Coalition brings together diverse stakeholders for sustainable impact. These efforts support the development of forest-positive businesses that drive transformational change in key landscapes and commodity supply chains, strengthening the resilience of communities and ecosystems worldwide. To learn more about the Forest Positive Coalition, visit www.tcgfforestpositive.com.
About The Consumer Goods Forum
The Consumer Goods Forum ("CGF") is a global, parity-based industry network that is driven by its members to encourage the global adoption of practices and standards that serves the consumer goods industry worldwide. It brings together the CEOs and senior management of some 400 retailers, manufacturers, service providers, and other stakeholders across 70 countries, and it reflects the diversity of the industry in geography, size, product category and format. Its member companies have combined sales of EUR 4.6 trillion and directly employ nearly 10 million people, with a further 90 million related jobs estimated along the value chain. It is governed by its Board of Directors, which comprises more than 55 manufacturer and retailer CEOs. For more information, please visit: www.theconsumergoodsforum.com.
Contact
For more information, please contact:
Didier Bergeret
Director of Sustainability
The Consumer Goods Forum
forestpositive@theconsumergoodsforum.com
Madelaine VanDerHeyden
Communications Manager
The Consumer Goods Forum
m.vanderheyden@theconsumergoodsforum.com