Climate Week NYC and Global Citizen Partner to Highlight Youth-Led and Justice-Based Climate Action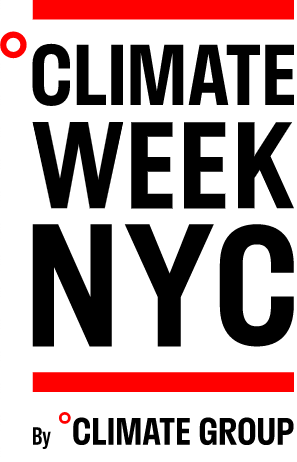 Climate Week NYC and Global Citizen Partner to Highlight Youth-Led and Justice-…
NEW YORK, September 4, 2020 /3BL Media/  – Climate Week NYC is teaming up with Global Citizen for the second year to promote youth-led and grassroots climate action. Global Citizen is the Youth, Public Mobilization and Justice program partner for Climate Week NYC, where they will engage citizens to create systemic change through collective action.
Last year there were over 350 events as part of the full program and this year we are expecting an even bigger global audience to engage on climate justice and youth-led action. Global Citizen's community amplifies our "For New York, for the World" messaging as we increase our global reach through this year's digital events.
Helen Clarkson, CEO, Climate Group, said: "Climate Week NYC is proud to partner with Global Citizen again this year for the Youth, Public Mobilization and Justice Program. Every year we say "For New York, for the World", this year, through our digital approach and our renewed partnership with Global Citizen we can better engage with an international audience. Throughout Climate Week NYC, over 200 official events will take place, attracting influential business and government leaders from all over the world. The Youth Public Mobilization and Justice Program will highlight the youth-led and justice-based movement that is inspiring climate action and systemic change."
Global Citizen is collaborating with Climate Week NYC to help reverse alarming environmental trends that threaten health and justice right here in New York City. They believe that everyone has the power to change habits, and engaging young citizens to take action at an early age is the most effective way to truly impact lasting change.
Simon Moss, Co-founder and Managing Director of Campaigns, Global Citizen, said: "The climate crisis is already hurting the world's poorest people, despite their contributing least to it. Global Citizens around the world are united in their commitment to take action to address it."
Global Citizen is a movement of engaged citizens who are using their collective voice to end extreme poverty by 2030. The Youth, Public Mobilization and Justice Program partnership provides opportunities for Global Citizens to create, attend and support events and activities taking place as part of Climate Week NYC.
Climate Week NYC 2020 (September 21-27) is the biggest climate summit taking place this year. As the focus shifts to how we rebuild after COVID-19, Climate Week NYC will explore what lessons we can learn in the pursuit of a net-zero future through just transition. Climate Week NYC is hosted in association with the United Nations and the City of New York.
-ENDS-
Notes to Editors
For any media enquiries, including interview requests, please contact media@theclimategroup.org.