Cincinnati Bengals Player's Foundation Receives Funds on Fifth Third Day
Fifth Third Bank Donated to A Son Never Forgets, DJ Reader's Foundation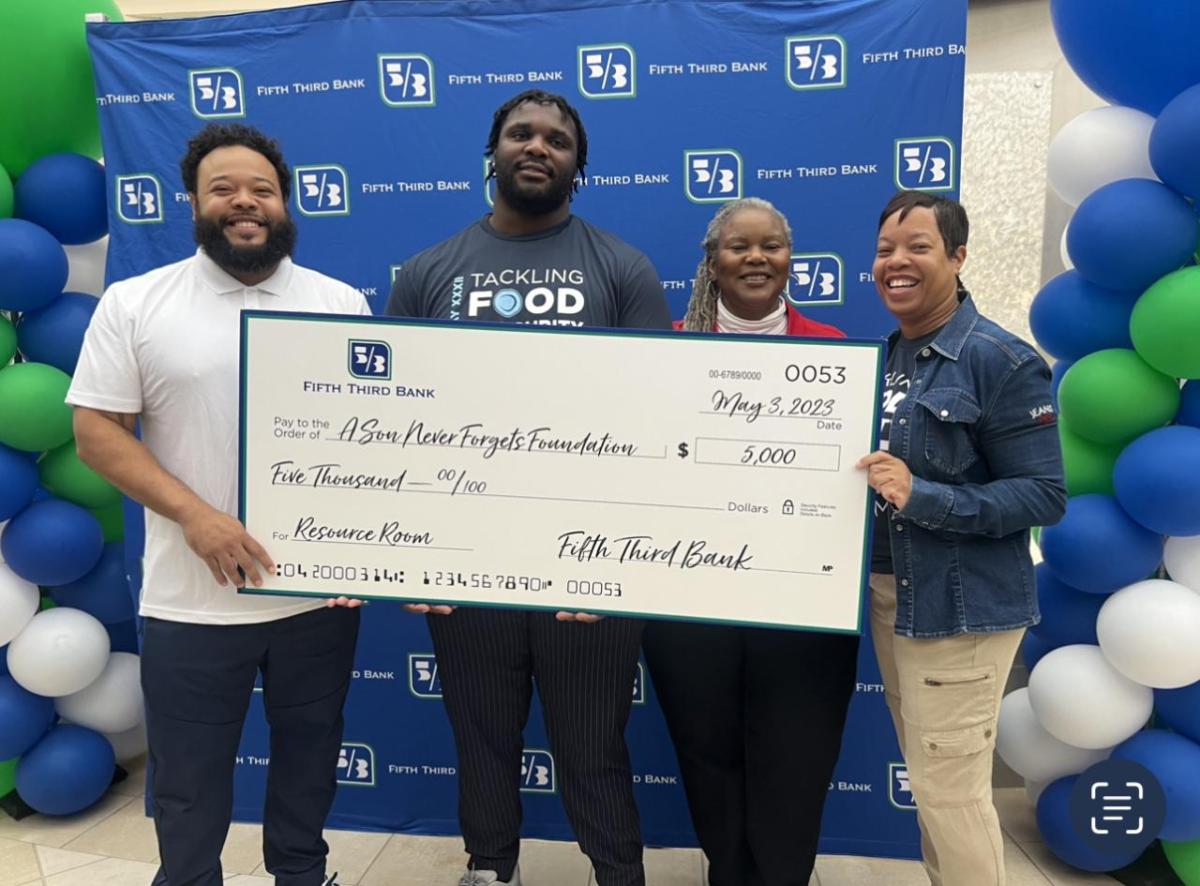 On May 3, Fifth Third Bank and its nearly 20,000 employees celebrated Fifth Third Day XXXII by fighting food insecurity in the communities they serve. The Bank is providing 10 million meals across its 11-state retail footprint this month through a combination of volunteerism, donations and fundraising efforts. 
In celebration of Fifth Third Day (May 3 or 5/3 on the calendar), Fifth Third presented a check in the amount of $5,000 to A Son Never Forgets Foundation. The foundation was established by Cincinnati Bengals Defensive player DJ Reader in honor of his mother and father. The Foundation focuses on providing positive messages surrounding health, wellness and the importance of education. 
"Giving back has always been a priority for me," said Reader. "My parents taught me early on that through gratitude and hard work, by uplifting those around me, we would all rise and succeed. I'm thrilled to see this partnership come together and really kickoff ASNF."
In addition to the check presentation, Reader and Fifth Third Day employees packed 800 snack packs on Fifth Third's Madisonville campus. Reader then traveled to nearby Shroder High School to distribute snacks and gift cards to faculty. Additionally, Reader is establishing a Resource Room at the high school, which provides snacks, school supplies and health screenings for the students in need.
"At Fifth Third, we're committed to supporting the communities we serve and are so proud to stand alongside DJ and his family in this work," said Marybeth McManus, head of operations at Fifth Third Bank. "Our support of DJ Reader and the A Son Never Forgets Foundation not only benefits neighbors in our community but our neighbors next door at Shroder High School."
Download the attached file(s):