The CFE Fund: Helping Cities Help Their Residents Find Financial Stability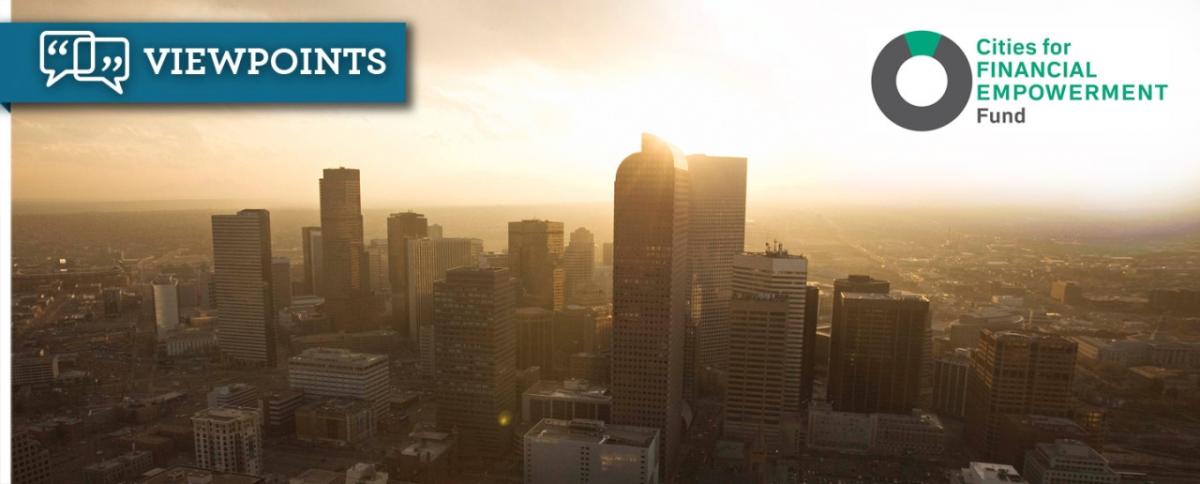 The CFE Fund: Helping Cities Help Their Residents Find Financial Stability
When the residents of a city have enough income to afford both their expected and unforeseen expenses — from making the car repairs necessary to ensure dependable transportation for work to paying bills without relying on a credit card — their families, their communities, and the broader economy all benefit from that type of financial stability. Yet, many people lack the financial education to balance a budget and the banking access to securely save for the future.
That's why, since launching in April 2012, the Cities for Financial Empowerment Fund has established relationships with nearly 50 city governments across the U.S. as we work to fulfill our mission of improving the financial stability of low- and moderate-income households, including those who are "underbanked."
In the U.S., 51 million adults — approximately 20 percent of the population — are considered underbanked, which means they have a basic checking or savings account but also rely on costly alternatives like credit cards.
As CEO of the CFE Fund, I'm proud of the work we do to help these cities help their residents, by providing services like free financial counseling and expanded access to banking, along with consumer protections from debt collectors, payday lenders, and others in the financial marketplace.  
We do this by embedding financial empowerment strategies into each city's infrastructure. We work with local government officials, financial institutions, and community organizations to implement innovative programs like Financial Empowerment Centers and Bank On — two CFE Fund initiatives that work to help residents manage their finances, access safe and affordable financial products, and ultimately become more financially stable. For the full article, visit Wells Fargo Stories.