A CEO's Perspective: Harmonizing Legacy and Innovation With Campbell Soup Company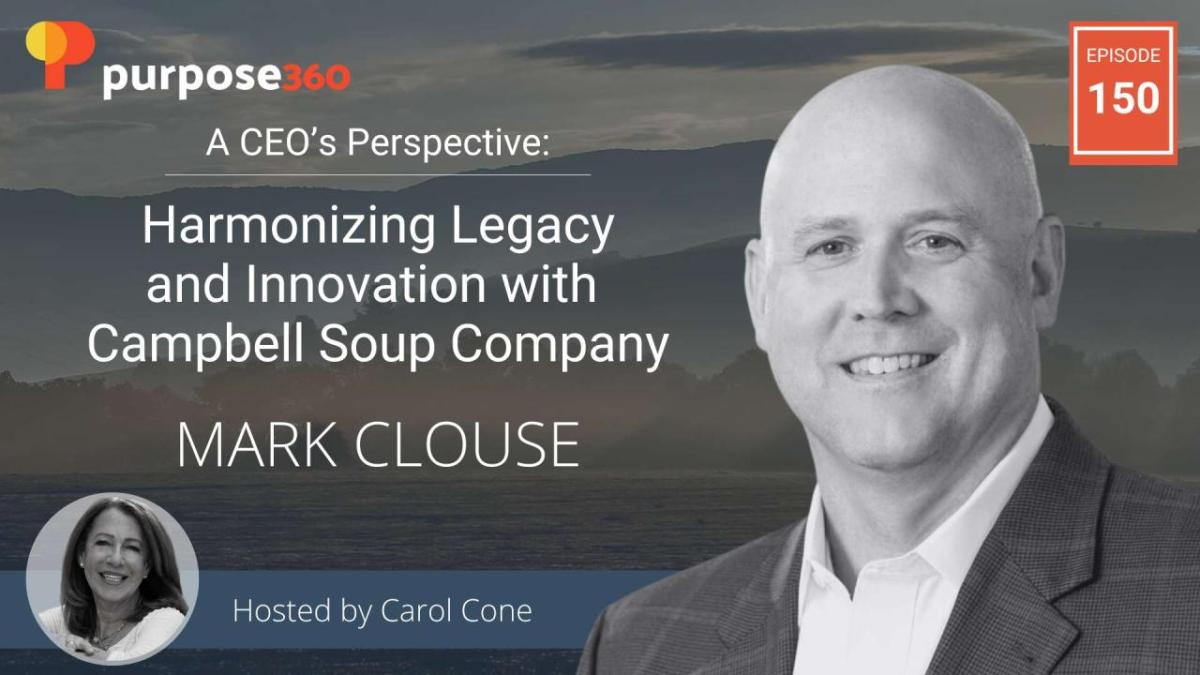 Mark Clouse entered Campbell Soup Company in 2019 as its 14th CEO in the company's 153-year history. Recognizing the upheaval that the food industry has been undergoing for the last decade and the need for a fresh strategic direction in a rapidly evolving business landscape, Mark sought to define a new, resonant purpose that would guide the company's decisions and inspire employees, customers, and stakeholders alike. 
But as a long-lived company, it was vital for the purpose to evoke Campbell's legacy while shaping a new chapter of the iconic company's story. 
We invited Mark Clouse to share the journey behind Campbell's purpose: "Connecting people through the food they love." Accompanied by a set of new and compelling values, the purpose has become the driving force behind the company's recent transformation — from their steadfast commitment to their hometown in Camden to its new employee value proposition. Through this lens, Campbell has embarked on a transformative journey that builds off the company's impact over the last 150+ years.
Listen for C-level insights on:
Being a steward for a legacy company 
Absolutes and direction for re-shaping a purpose
How purpose enables a company to simultaneously create sustainable shareholder value and better society and the environment
AI and its role in business today
To listen to this episode and others, visit Purpose 360 Podcast.