CECP Announces Third CEO Investor Forum As Movement to End Short-termism Gains Momentum
Michael R. Bloomberg to Join Fireside Chat; Chief Executive Officers From Major Global Companies to Present Long-term Strategic Plans to Investors Representing $25 Trillion in AUM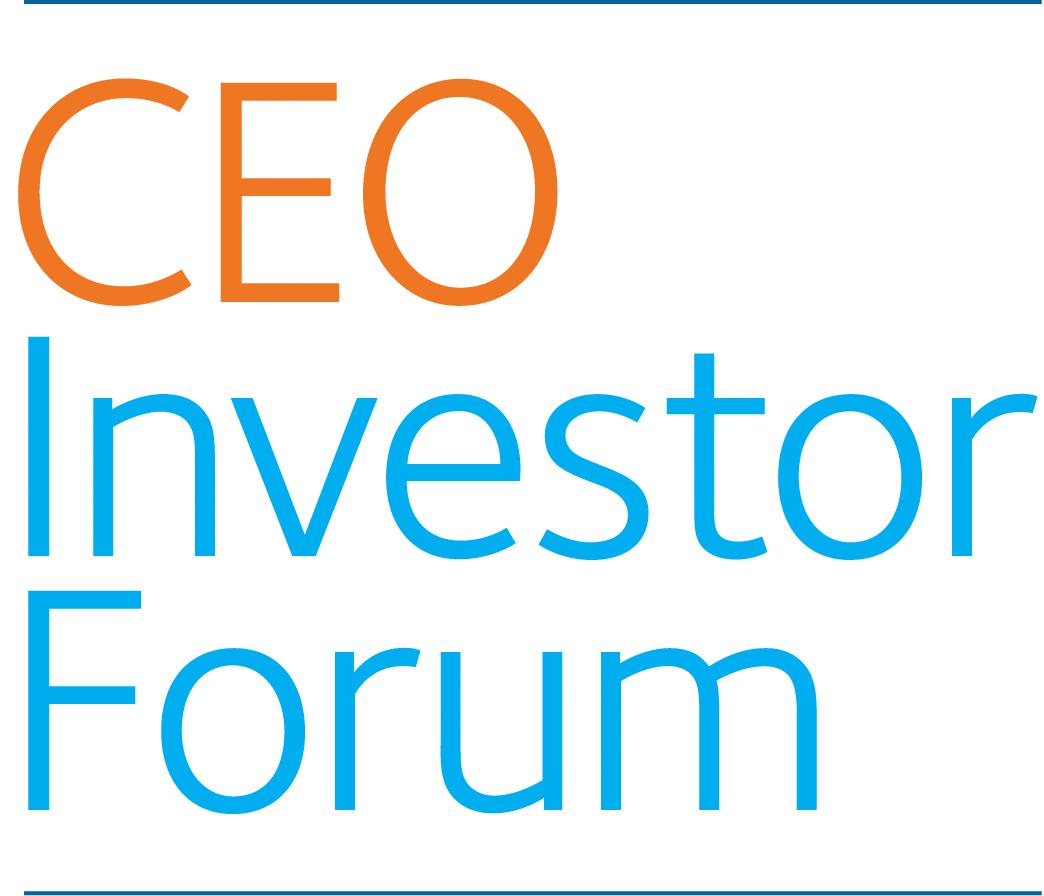 NEW YORK, January 16, 2018 /3BL Media/ — CECP's Strategic Investor Initiative (SII) will host the third CEO Investor Forum (CIF) on February 26, 2018, at the Time Warner Center in New York City. Michael R. Bloomberg, Founder, Bloomberg LP and Bloomberg Philanthropies and 108th Mayor of New York City will join the invitation-only event for a 30-minute fireside chat and will offer his perspective on the need for the financial industry and the corporate sector to embrace long-term-oriented strategic planning and reporting.
Bloomberg's fireside chat will be followed by leading CEOs who will present their company's long-term strategic plans—including financial and environmental, social, and governance (ESG) outlooks ranging three to five years or more. The CEOs will present to an audience of 200 long-term-oriented institutional investors and pension funds, collectively representing $25 trillion in assets under management. Confirmed speakers to date include:
David Abney, Chairman & CEO, UPS
Kenneth Frazier, Chairman & CEO, Merck & Co., Inc.
Alex Gorsky, Chairman & CEO, Johnson & Johnson
Omar Ishrak, Chairman & CEO, Medtronic Plc
Paul Polman, CEO, Unilever PLC.
Investors interested in attending should register through SII's website.
Earlier in the day at the 13th annual Board of Boards: Corporate Leadership, Social Progress, CEOs will discuss in a closed-door session the business imperative for infusing stakeholder needs into core business strategy:
Douglas M. Baker, Jr., Chairman & CEO, Ecolab
Ajaypal Banga, President & CEO, MasterCard
Richard Davis, Executive Chairman, U.S. Bancorp
Richard Edelman, President & CEO, Edelman
Martina Hund-Mejean, CFO, MasterCard
Hubert Joly, Chairman & CEO, Best Buy, Inc.
Terri Kelly, CEO, W.L. Gore & Associates
Stuart Parker, CEO, USAA
Michael Roth, Chairman & CEO, Interpublic Group
"For too long, companies have sacrificed long-term value creation to generate short-term results, which erodes the sustainability strategic investors seek," said Bill McNabb, Chairman, Vanguard and co-Chair, CECP's Strategic Investor Initiative. "It's through the groundbreaking efforts of the Strategic Investor Initiative that companies and investors can change how businesses plan and act. CECP, with the 200 global CEOs in their coalition, is the right organization to lead this transformation."
"While leading investors and companies plan over time horizons longer than the next quarter, today's system records, reports, and rewards short-term behaviors," said Daryl Brewster, CEO, CECP. "Too much of today's communication flow focuses on short-term traders, not how companies will innovate and adapt to long-term changes in the marketplace. What's needed now is a 'fifth earnings call'. CECP's CEO Investor Forum is the first setting that publicly brings together CEOs with institutional shareholders to break this cycle so that investors can better assess how well a management team addresses its significant stakeholders and drives sustainable value."
CECP: The CEO Force for Good is a coalition of 200 of the world's largest companies represents $7 trillion in revenues, $18.6 billion in societal investment, and 13 million employees. CECP's Strategic Investor Initiative is a collaboration that leverages CECP's CEO network to fundamentally change the conversation between CEOs, boards of directors, and investors, from short-term profits to sustained long-term corporate performance.
"Two things are clear from our first two Forums: Investors and companies alike gain new insights into companies' vision for the future and want to communicate this publicly," said Mark Tulay, Director, Strategic Investor Initiative, CECP. "Investors want to see more standardization and transparency from companies. At the same time, companies are doing more in long-term planning than they've been able to share publicly. Our goal is to create a new global forum bridge this gap and shift trillions of 'patient' capital' to reward companies that plan for and execute long-term strategic plans that incorporate environmental, social, and governance (ESG) issues. In doing so, both companies and investors can unite as a force for good."
In addition to the CEO long-term plan presentations, the CIF will once again provide attendees with the opportunity to ask questions of presenters and vital background on topics related to the long-term movement. The CEO Investor Forum will be live-streamed, and videos will be posted within 24 hours via links on the SII webpage. Presentations from the forum will be available on participating company websites. Bloomberg Terminal clients can view the stream by using the function LIVE <GO>. It will appear on a list of streams that day.
CEO presenters at the second CEO Investor Forum included Mark Bertolini, Chairman & CEO, Aetna Inc.; Kevin P. Clark, President & CEO, Delphi Corporation; Johan Dennelind, President & CEO, Telia Company; Mike Gregoire, CEO, CA Technologies; Mark Grier, Vice Chairman, Prudential Financial, Inc.; Rodney Martin, Jr., Chairman & CEO, Voya Financial, Inc.; and Tom Wilson, Chairman & CEO, Allstate. See the Executive Summary and videos of the CEO presentations.
CEOs at the inaugural CEO Investor Forum included Mitch Barns, CEO, Nielsen; Bruce D. Broussard, President & CEO, Humana Inc.; Michael Corbat, CEO, Citi; Thomas DeRosa, CEO & Director, Welltower Inc.; Anthony F. Earley, Jr., (then) Chairman, CEO, & President, PG&E Corporation; Vincent Forlenza, Chairman, President & CEO, BD; Bill McNabb, (then) Chairman & CEO, Vanguard; and Martin Schroeter, CFO, IBM Corporation. See the Executive Summary and videos of the CEO presentations.
The fourth CEO Investor Forum will take place April 19, 2018, in San Francisco at NASDAQ. SII is accepting applications for company presentations, but few spaces remain. Contact Mark Tulay for more information, mtulay@cecp.co.
###
ABOUT CECP: THE CEO FORCE FOR GOOD
CECP is a CEO-led coalition that believes that a company's social strategy — how it engages with key stakeholders including employees, communities, investors, and customers —determines company success.  Founded in 1999 by actor and philanthropist Paul Newman and other business leaders to create a better world through business, CECP has grown to a movement of more than 200 of the world's largest companies that represent $7 trillion in revenues, $18.6 billion in societal investment, 13 million employees, and $15 trillion in assets under management. CECP helps companies transform their social strategy by providing customized connections and networking, counsel and support, benchmarking and trends, and awareness building and recognition.
ABOUT THE STRATEGIC INVESTOR INITIATIVE
The Strategic Investor Initiative is a coalition of thought leaders committed to the long-term movement. Collectively, SII is developing a new platform for leading companies to create, convey, and deliver long-term plans to long-term investors. SII's vision is to spark the movement of trillions of dollars of capital to companies demonstrating performance excellence over the long-term. SII provides tools and resources designed to introduce and support market behaviors that ultimately deliver sustained long-term value for all stakeholders.