CBS "Courage in Sports" Features the Arrow Quintum, Paralympians With Purpose
CBS "Courage in Sports" Features the Arrow Quintum, Paralympians With Purpose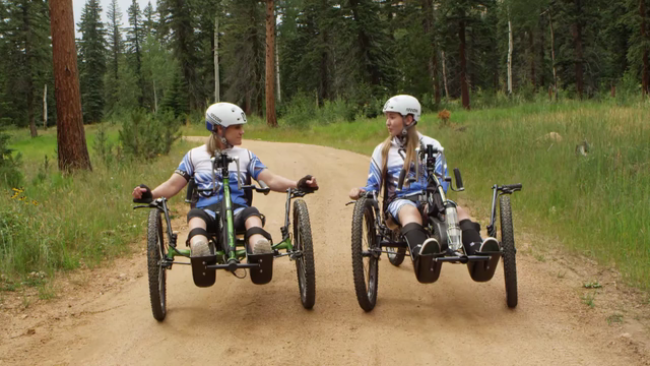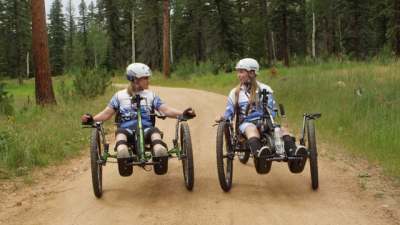 Wednesday, November 15, 2017 - 9:25am
Arrow Electronics presented "Courage in Sports" on CBS over the weekend. The documentary-style U.S. television program features inspiring stories of athletes who have overcome adversity. This year, "Courage in Sports" showcased the Arrow Quintum—five paralympians with a common purpose to push their own limits and inspire the next generation.
The five women competed in a series of outdoor adventures near Clear Creek in Colorado, including mountain biking, climbing/rappelling, horseback riding and whitewater kayaking. They were paired with five young girls, who also have physical disabilities, to show them what's possible. Together, the Arrow Quintum and their young mentees tackled every physical challenge, supporting each another every step of the way. 
"I look at what I'm doing now, and I say to myself, 'I want to be able to return that favor and make sure the generation after me has the same chance I did,'" said Quintum member and 2014 Paralympics bronze medalist Stephanie Jallen. "Five years from now, I can't wait to see how these young girls are living their lives to the fullest."
To watch the Arrow Quintum segment on Courage in Sports: https://www.youtube.com/watch?v=oeLa-o2gis0.
About Arrow Electronics
Arrow Electronics is a global provider of products, services and solutions to industrial and commercial users of electronic components and enterprise computing solutions. Arrow serves as a supply channel partner for more than 125,000 original equipment manufacturers, contract manufacturers and commercial customers through a global network of more than 465 locations serving over 90 countries. Learn more at www.fiveyearsout.com.