Case IH Supports Digital Literacy Project in Água Boa, Brazil
Case IH Supports Digital Literacy Project in Água Boa, Brazil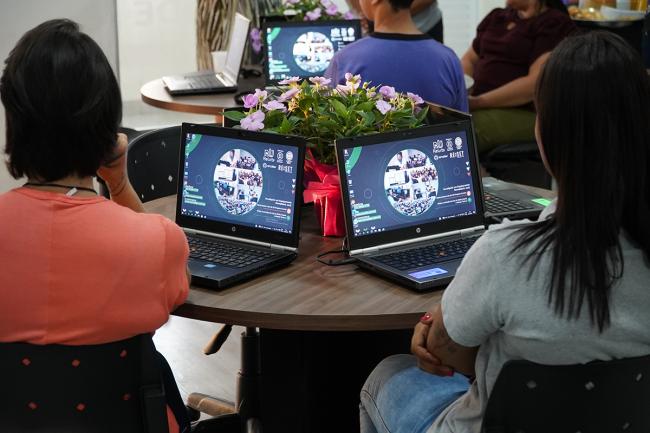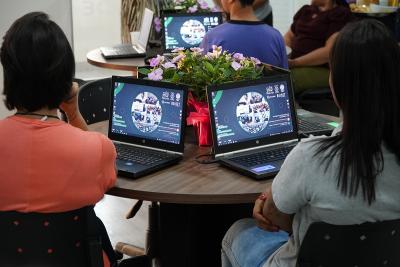 Friday, July 1, 2022 - 4:00pm
Case IH, a CNH Industrial brand, opens a Digital Empowerment Center in the city of Água Boa, Mato Grosso, in Brazil. The project aims to empower young people and adults to the labor market by providing digital literacy courses. The initiative is taking place in Água Boa, where the Case IH Connected Farm is located, a project bringing connectivity to the region which benefits agriculture and also the wider community.
The Digital Literacy project is supported by Case IH dealership Agritex, the municipal government of the city of Água Boa (MT) and the social organization Recode, with a total of 60 people expected to benefit from the courses this year.
The face to face courses are due to take place from June to December 2022 and will cover subjects such as Project Management, Technologies for Personal and Professional Development, in addition to Digital Skills for business. Also included in the training courses are two additional events that focus on digital agriculture and entrepreneurship.
The Água Boa Digital Empowerment Center is one of the brand's initiatives to leverage youth leadership in agribusiness, bringing technology closer to people. "Case IH has been leading the development of digital agriculture in the country for years and we see educational training as something extremely important and necessary for agriculture and society as a whole to continue evolving", comments Eduardo Penha, Director of Marketing and Communication at Case IH for Latin America.
"Our goal is to open doors to technological knowledge in the city where the Connected Farm is located. All the automation and digitalization that we have seen evolve in the world, in addition to increasing productivity in general, will also allow the emergence of new professional activities through the technological transformation in Água Boa," reinforces Gerson Garbuio, director of Agritex Agrícola, dealership of Case IH in region.
The project is in line with the UN's Sustainable Development Goal number 8 of the 2030 Agenda, Decent Work and Economic Growth. "Without a doubt, technology is a way to reduce inequalities. Therefore, the importance of education and investments to guarantee access for all and the progress of the community. It is essential that the population grasps these innovations in order to enter the job market," emphasizes Erika Michalick, CNH Industrial's Sustainability Manager for Latin America.
According to UN data (based on 2017 to 2019 figures), less than 40% of young people and adults reported having performed some basic computer activity in the previous three months, such as sending an email with an attachment. The organization warns that large differences in digital skill levels are still found between various groups and occupations and notes that differences in digital skill levels between genders are increasingly smaller, especially among younger people.
View original content here.