T-Mobile | 2021 Corporate Responsibility Report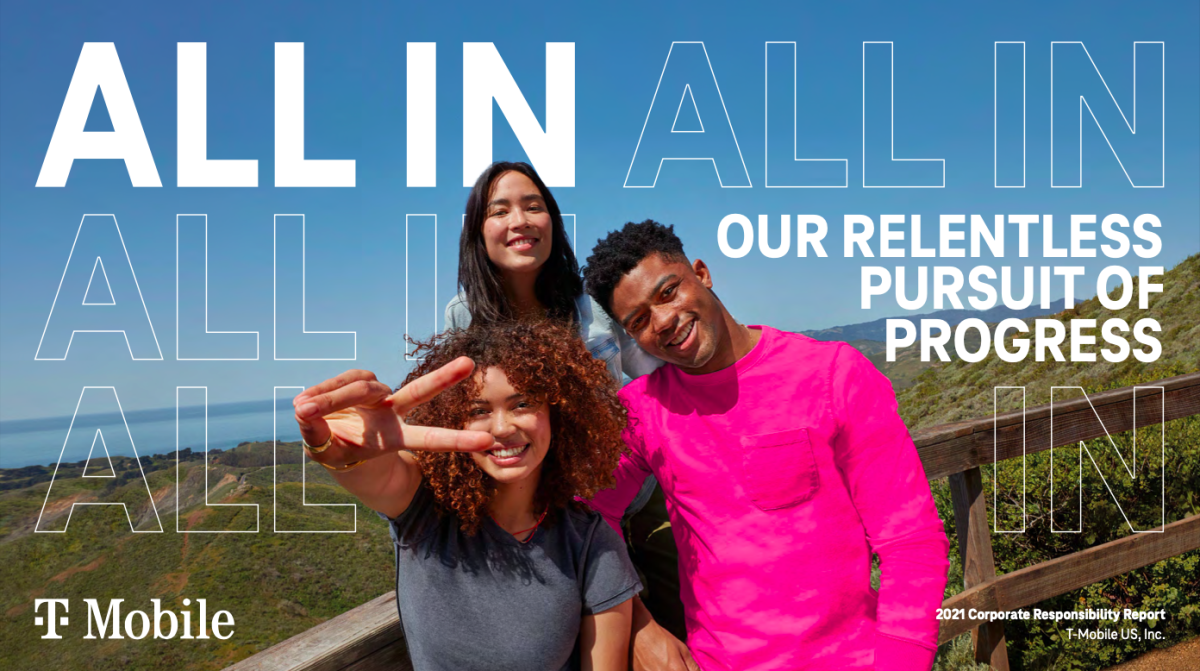 Each day, we strive to be a force for good—for our customers, our employees, our society, and the planet.
Responsible Business: We are committed to doing things the right way so that we earn and keep the trust of our customers, employees, and the communities we serve. We embed ethical business standards into our culture and invest in socially and environmentally responsible business practices.
Equitable Opportunities: We are a stronger company when every employee feels valued for who they are and equipped to offer the best experience for our customers. That's why we embed DE&I in all we do—from our hiring and employee development to our award-winning culture and Equity In Action plan.
Digital Empowerment: We believe nobody should go without access to connectivity, regardless of economic status or zip code. That's why we're empowering people with essential connections, tools, and skills needed to succeed in today's digital world.
Thriving Planet: By taking bold steps now to reduce our environmental footprint, we can help create a more sustainable future for everyone. We're proud to be making real, measurable progress and mobilizing our resources, people, and partnerships to be an unstoppable force for good for the planet.
To guide our environmental, social, and governance (ESG) disclosures, our 2021 CR report is prepared in accordance with the Global Reporting Initiative (GRI) Standards Core Option and aligned to the Sustainability Accounting Standards Board's (SASB) Telecommunications Services Standard.