Calling on Women to Continue Pursuing Their Aspirations
Calling on Women to Continue Pursuing Their Aspirations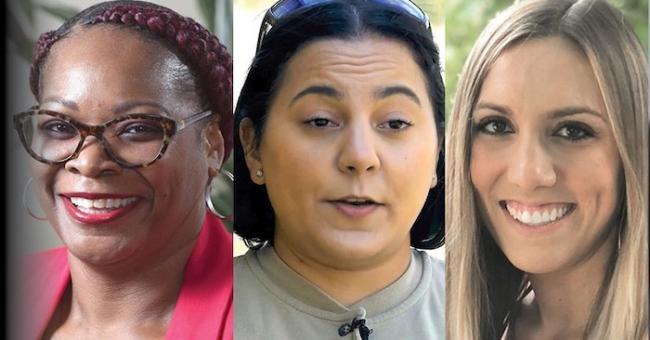 Tuesday, March 8, 2022 - 4:30pm
By Kim Hanemann
President and Chief Operating Officer at PSE&G
International Women's Day is an opportunity for all of us to celebrate the contributions of women in creating diverse and inclusive workplaces. It's also a day that encourages everyone, including me, to reflect on how much the workplace and society have changed – and changed for the better.
When I was in college, I remember hearing my uncle ask my father, "Why are you wasting your money by sending your daughter to engineering school?" Fortunately, my father looked at him and said, "Kim can be anything she wants to be." I went on to graduate from Lehigh University in 1986 with a degree in mechanical engineering. Not surprisingly, given the times, I was one of only a handful of women in my class of 100 to graduate with a mechanical engineering degree.
After graduation, I went straight to PSE&G, where I started as an associate engineer in gas distribution field operations. I got my hands dirty working in the trenches – literally – and, in the process, learned from my mostly male colleagues who had been doing the work every day for a very long time and were exceptional at it.
The energy sector has grown more diverse through the years, including at PSEG. Today, women make up nearly 20% of our workforce and the percentage of women in union-represented roles continues to grow. But we have much more to do.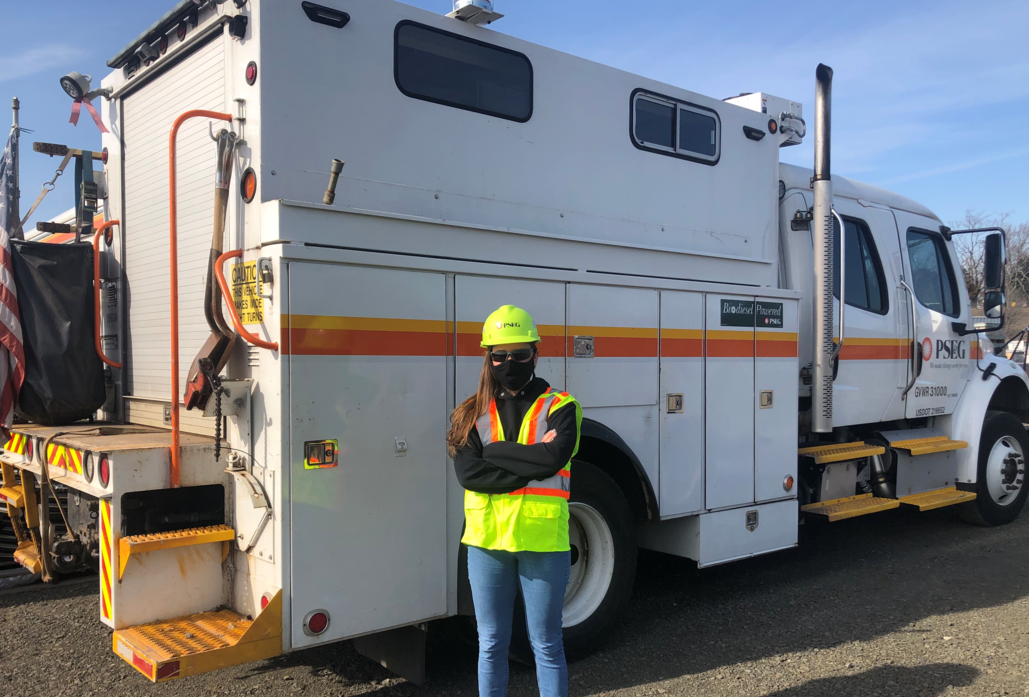 Diversity has never been more important to our success
A diverse, dynamic and creative workforce becomes an even greater business imperative when you consider the fast-moving challenges we face in our sector – the COVID-19 pandemic, which has changed so much about how we work; climate change, which is leading to increasingly frequent and damaging weather events; as well as our customers' changing lifestyles. Homes have become offices, entertainment centers and even vehicle fueling stations. Our customers are increasingly dependent on electricity, and we have to be ready to meet their expectations.
Today more than ever, we need innovative thinkers to help identify solutions to complex challenges. We also need creative problem solving and adaptability. I always tell new people that if you want a job where you are told what to do, PSEG isn't the place for you.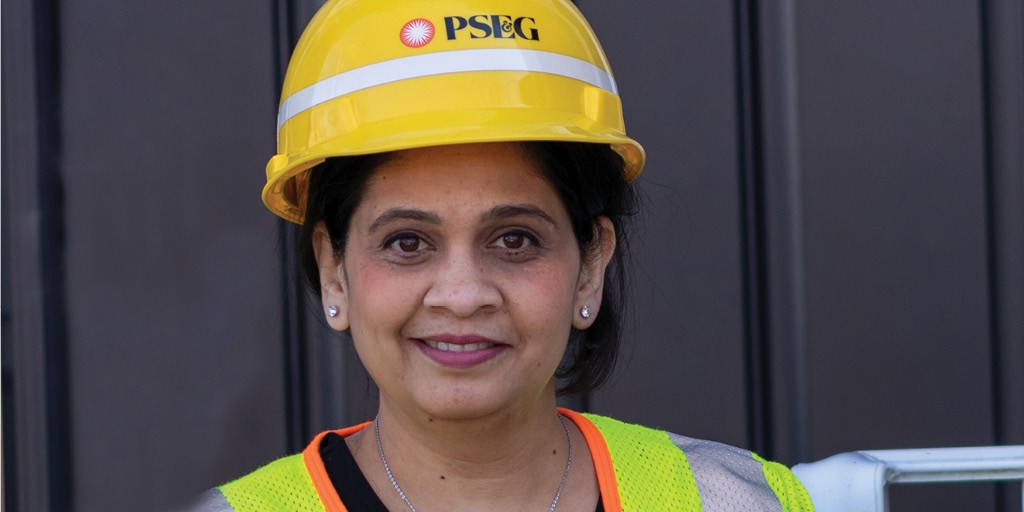 I have seen the benefits firsthand of placing people from different backgrounds in a wide variety of roles. In 2008, when I was made responsible for PSEG's large infrastructure projects, my team grew from 40 people to more than 1,000 in just a few years. I made sure we had a diverse workforce – one that reflected every dimension of diversity. Team members came from 39 countries and included many people who brought extensive experience from other industries. I saw the richness of solutions that our diverse team came up with and the different ways they approached challenges. We all appreciated the great culture that came out of it.
I believe the same not only possible, but also essential in all areas of our business.
I was reluctant to be a role model
When I began in my role last year as President and Chief Operating Officer of PSE&G – one of the few women to hold such a role in the industry – I don't think I realized how important it would be to serve as a role model. But after hearing from so many women, including my own daughter, about how uplifting it was to see someone like them represented in a senior-level position in a sector that has been predominantly male for more than 100 years, I now understand and embrace it.
Today, I am passionate about supporting other women and ensuring they have the same opportunities I did through career development, mentoring and on-the-job skill-building. It's a top priority of mine to make PSE&G a welcoming and inclusive company, where everyone on the team feels valued and appreciated and has the tools they need to contribute their best to our shared success.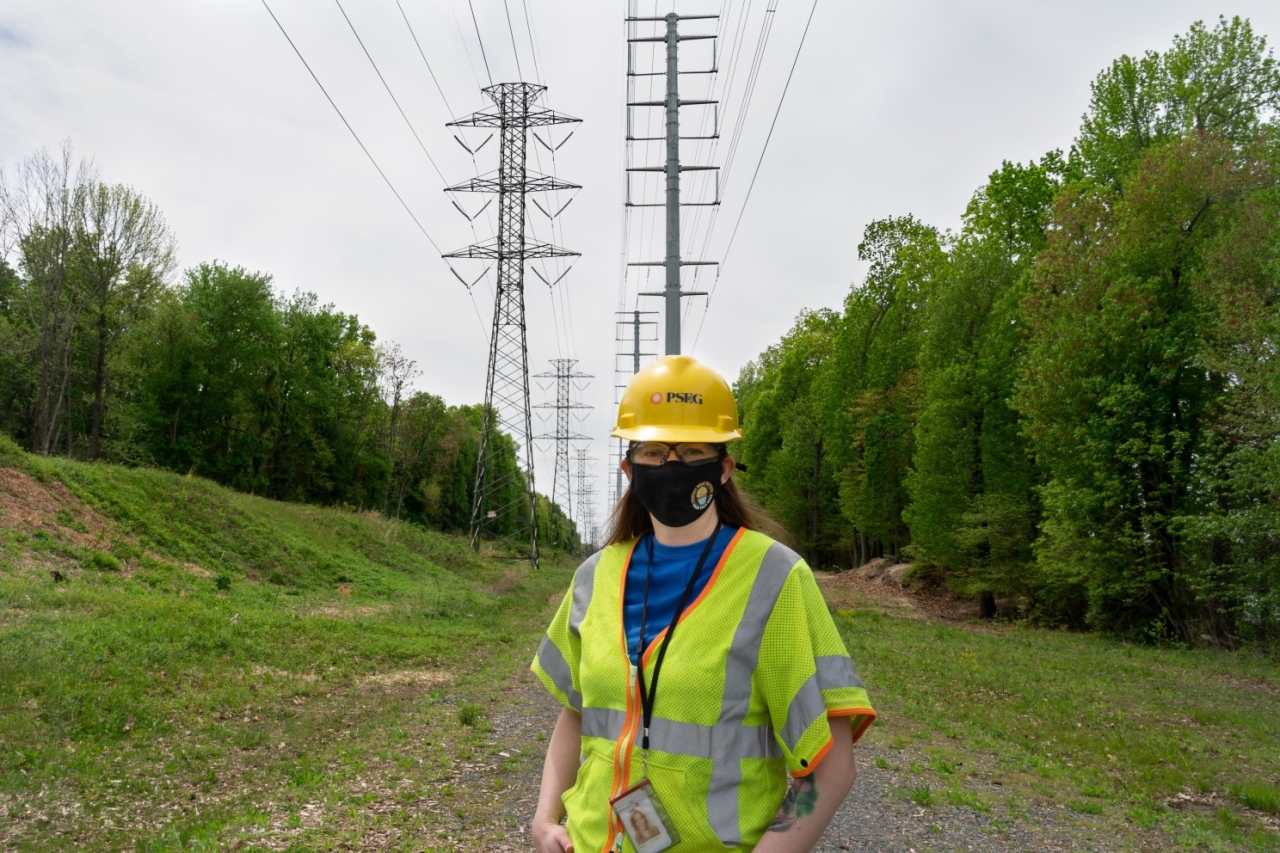 During the past year, we have launched a Utility Culture Action Plan that focuses on collaboration, embracing change and recognition. We also have established the PSEG Union Diversity, Equity, Inclusion (DEI) & Culture Council comprising more than 40 union-represented employees from each union across the enterprise, our Office of DEI, and line-of-business leadership. Together, the council seeks to advance an inclusive workplace culture through behaviors, systems and practices. We are making progress, but there is more to do every day.
My advice: Be what you aspire to be
PSEG is committed to building a culture where talented employees can be anything they aspire to be. I am proof of that.
What has guided me since my earliest days is the philosophy that, if someone tells you that you can't do something, prove them wrong. This International Women's Day, I encourage all women to be who they aspire to be and, together, we can continue to make the world a better place.
Learn more about PSEG's commitment to Diversity, Equity & Inclusion here