The Calavo Way: Facilities & Operations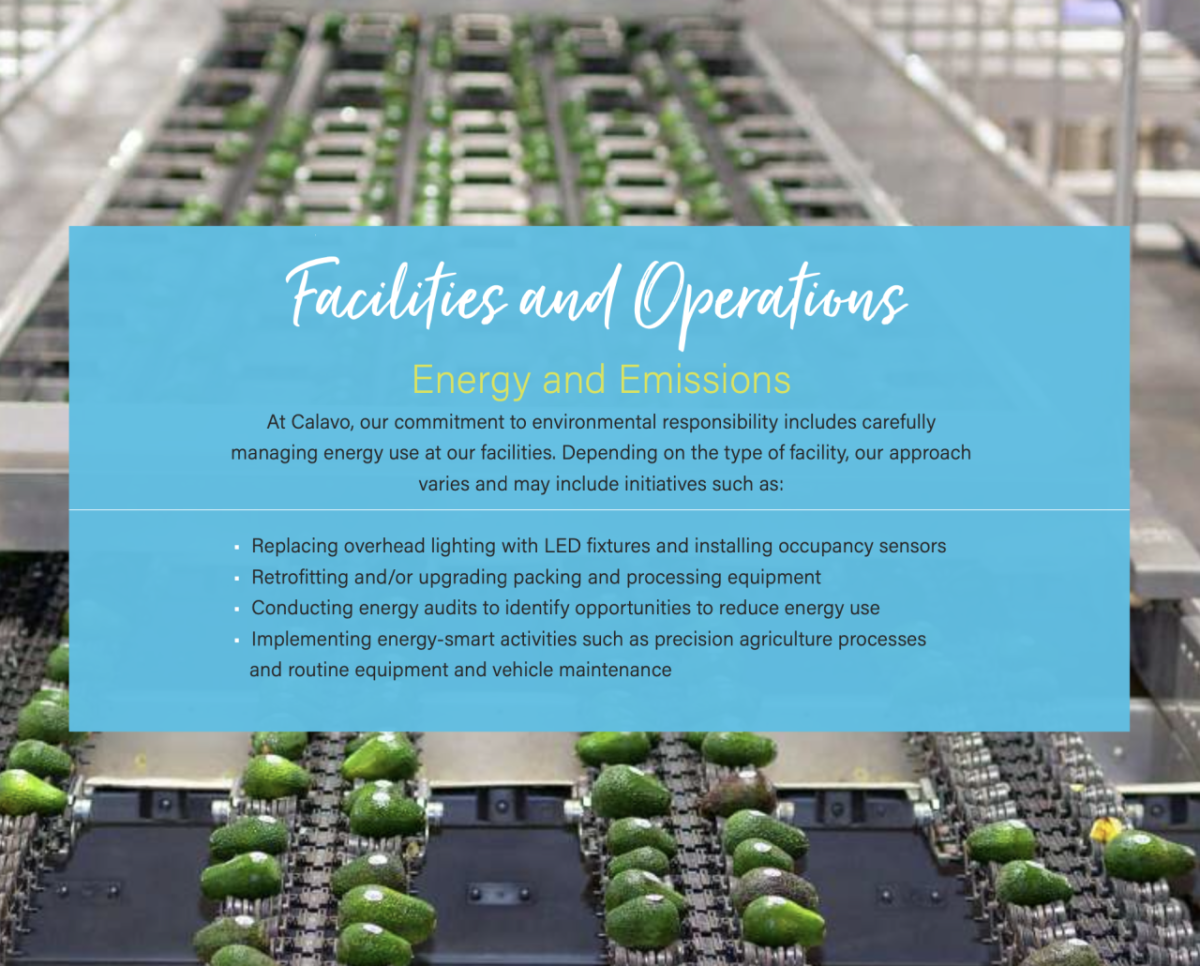 Originally published in Calavo Grower's 2021 Sustainability Report
Energy and Emissions
At Calavo, our commitment to environmental responsibility includes carefully managing energy use at our facilities. Depending on the type of facility, our approach varies and may include initiatives such as:
Replacing overhead lighting with LED fixtures and installing occupancy sensors
Retrofitting and/or upgrading packing and processing equipment
Conducting energy audits to identify opportunities to reduce energy use
Implementing energy-smart activities such as precision agriculture processes and routine equipment and vehicle maintenance
2021 Energy and Emissions Highlights​
In 2021, several of our facilities enrolled in local energy demand response programs, which pays organizations to reduce their power use during peak usage times when the grid is especially vulnerable to blackouts. We received three separate checks in 2021, totaling $10,200 and continue to participate in 2022.
We replaced 46 of our propane forklift fleet with electric models, with an expected savings of more than $70,000 annually in fuel costs.
We replaced installation of LED lighting upgrades at all of our value added distributor (VAD) facilities (see case study on pages 16-17)