Building a Data-driven, Science-based, and Public Portfolio Sustainability Assessment Model
By Sheryl Telford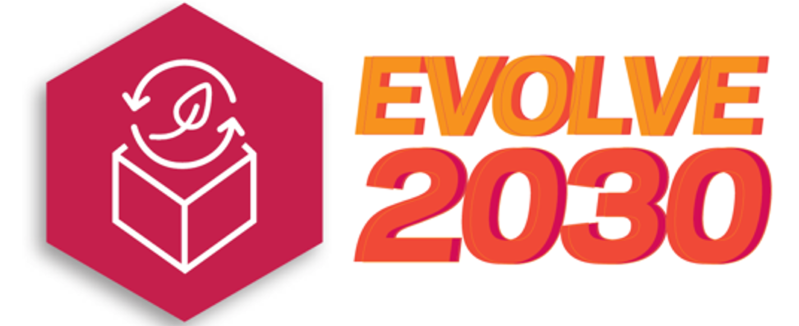 Creating a better world through the power of chemistry, that's what we're focused on. Today, our chemistries enable everyday conveniences such as one coat paints, cell phones, air conditioning, and the internet of things. Tomorrow, that same chemistry will be key to enabling a low-carbon future including critical components of the hydrogen economy. But our world needs more than highly effective and advanced solutions. It also needs them to come with an unwavering commitment to sustainability throughout the value chain.
Reaching net-zero is doable, but we need to develop radical partnerships to get where we need to go by 2050. Finding efficiencies within the supply chain is a critical piece to achieving sustainability goals, and more specifically, net-zero.
As part of our 2030 Corporate Responsibility Commitment (CRC) goals, Chemours is reimagining its portfolio with the goal of 50% or more of our offerings making specific contributions to the UN Sustainable Development Goals (UN SDGs). To set ourselves apart from ambiguous sustainability claims, we knew it was important that we use a data-driven and science-based approach to evaluating how our products contribute to the UN SDGs with clear criteria for scoring. Without an existing methodology to substantiate UN SDG contributions, we had our work cut out for us.
To reach this goal and ensure objectivity, we partnered with Anthesis to develop EVOLVE 2030, a multi-dimensional portfolio sustainability assessment methodology. What makes this tool a gamechanger is that it relies on rubrics with clear criteria for scoring to integrate key sustainability information into decision-making processes. EVOLVE 2030 is Llyod's Register Quality Assurance Ltd (LRQA) verified and aligned with the World Business Council's Chemical Industry Methodology for Portfolio Sustainability Assessments, which evaluates a Product-Application Combination (PAC), allowing the combined consideration of handprint and footprint, also referred to as the Imprint.
Fundamental to our approach is the evaluation of each PAC's Contribution to the UN SDGs and the PAC's Imprint — or net impact on society and the environment. Each PAC is analyzed and scored for its specific contributions to the UN SDGs (Contribution Score) and its net impact on society and the environment (Imprint Score). The Imprint includes several attributes with direct links to Chemours' CRC goals as well as those that cover topics such as risk to human health and public sentiment. Contribution is measured in two dimensions: Significance, or the importance of the Chemours product (e.g., Nafion™ proton exchange membranes) within the finished goods (e.g., hydrogen fuel cells) in meeting a specific UN SDG, and Magnitude, the relative importance of the finished goods for achieving the UN SDG. The final stage of evaluation is ensuring alignment on specific improvement actions. This last step powers Chemours' decision-making to drive more strategic portfolio management, meaningful improvements in product Imprints, and ultimately, value for our customers while minimizing the impact on our shared planet.
This program illustrates the action Chemours is taking to advance our sustainability goals, demonstrate accountability and transparency, and set an example for the industry to follow. We view the UN SDGs as a shared language that connects us to our customers, peers, and communities. In October 2020, we announced a public version of EVOLVE 2030 to help drive progress and standardization in the way in which companies evaluate and communicate the benefits of their products and services. Across industries, embracing sustainability is not a cost of doing business but rather a catalyst for innovation and a value driver.
EVOLVE 2030, with all its dimensions, helps paint a broader picture of the value of responsible chemistry and illuminates where we, as an industry, can do better and contribute more. Using this methodology, we have a clear framework – and tool for continuous improvement – to ensure the important chemistries that address some of the world's greatest challenges also contribute to creating a safer, healthier, and more resilient world.
We realize that we cannot solve these big challenges on our own, and achieving meaningful progress toward sustainability requires innovation, partnership, and collaboration. Not everyone is in the same place along their sustainability journey, but no step is too small to make a meaningful difference. As the late Desmond Tutu said, "there is only one way to eat an elephant – one bite at a time."
Sheryl Telford is the chief sustainability officer and vice president of environment, health, and safety at The Chemours Company. She plays a central role in establishing strategic collaborations and partnerships with external experts, companies, industries, and organizations to advance Chemours' sustainability efforts and advocate for sustainable, science-based policy and regulation. Read more about Chemours' Corporate Responsibility Commitment here.