Building a Business-led Culture of Health and Food Security
U.S. Chamber of Commerce Foundation Report Highlights Delos Commitment to Leading Workplace Wellness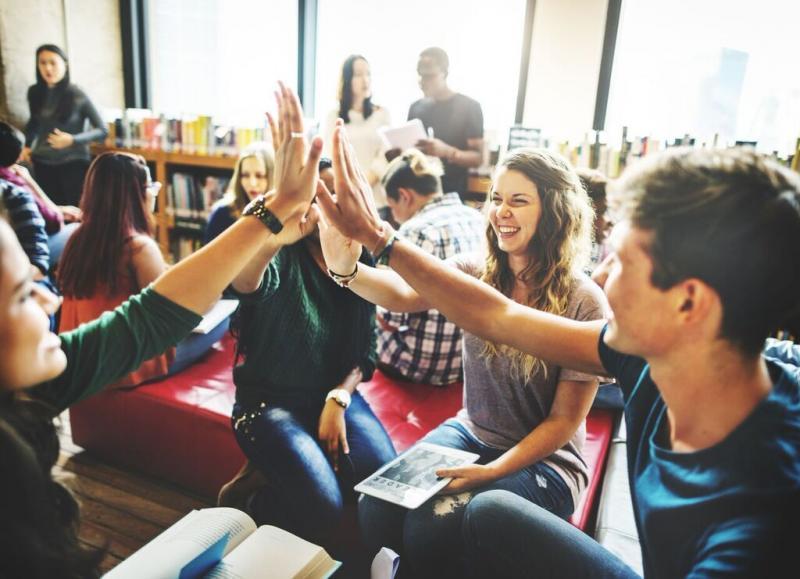 Originally published on U.S. Chamber of Commerce Foundation website
Every day, businesses are providing innovative solutions to solve the world's toughest challenges—among them—global health, wellness, and equitable and sustainable food systems.
At the U.S. Chamber of Commerce Foundation, we believe improving health isn't just for health care companies and it isn't just about employee wellness. It's about people—and how to make their lives healthier, happier, and more productive. Businesses know that to have economic growth and prosperity in their communities and around the world, they need new and revolutionary strategies to empower healthy employees, customers, and communities....
Workplace Wellness
Workplace wellness can be a heavy lift for companies everywhere. In addition to the initial investment, companies must ensure employee participation and effectiveness to attain the desired outcomes. Yet 70% of healthcare costs in America are affected by the environments in which people live and work. So dropping these programs entirely isn't a financially or socially viable option, either.
That's why the launch of the WELL Building Standard has seen tremendous success with companies and organizations across the globe. WELL is the leading tool for strategies designed to advance health and well-being in buildings globally. From active design elements that promote movement throughout the day, to circadian lighting systems designed to help energize people during the day and support their sleep at night, WELL comprises both policies and design features to redefine health in the workplace.
Read the entire USCCF report here.