BSR17 Is Next Week—Will We See You There?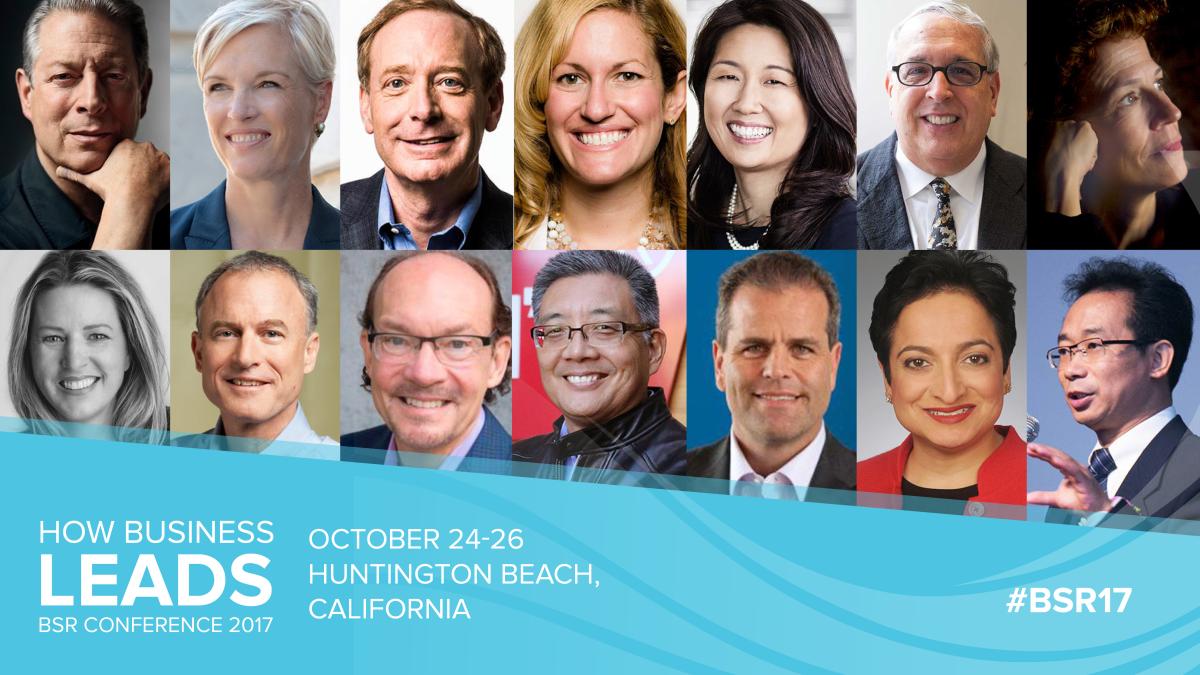 There is still time to join the sustainability event of the year. It all happens next week, so register today to attend the BSR Conference 2017.
Redefine Sustainable Business
Get unrivaled access to more than 30 candid discussions offering practical solutions to build a better future. Explore the sessions.
Connect with Global Business Leaders
Join an influential community of changemakers at more than 20 networking events over three days. Preview the agenda.
Be Inspired
Bring back compelling ideas from our thought-provoking and cutting-edge plenary speakers to take action and lead. Check out the speakers and don't miss these visionaries:
Former U.S. Vice President, Chairman
Generation Investment Management

President
Planned Parenthood Federation of America, Planned Parenthood Action Fund

President and Chief Legal Officer
Microsoft
There is less than one week left. Act now to be a part of the sustainability event of the year.