BSR Alumni Discuss the Evolution of Sustainable Business Over the Past 25 Years
BSR Alumni Discuss the Evolution of Sustainable Business Over the Past 25 Years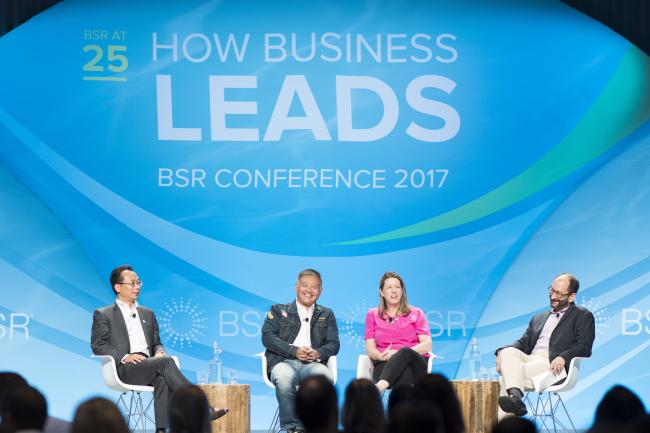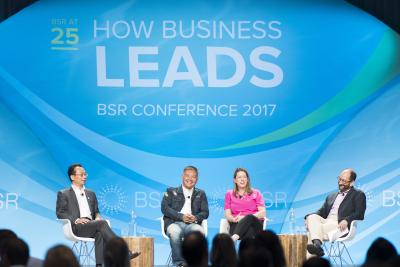 Thursday, November 16, 2017 - 9:00am
In a plenary session at the BSR Conference 2017, a panel of BSR alumni, including Amazon's Kara Hurst' Levi Strauss & Co.'s Michael Kobori; and Alliance of Green Consumption and Green Supply Chain, China, and The Sustainability Consortium's Wei Dong Zhou discussed the evolution of sustainable business over the past 25 years.
"The BSR Conference has converted me from an optimistic pessimist to an optimistic optimist," Kobori said.
Watch the full video below:
The BSR Conference 2017 took place October 24-26 in Huntington Beach, California, and gathered sustainability leaders from business, government, and civil society to explore the theme of "How Business Leads." Follow the conversation on Twitter at #BSR17. See all video highlights on BSR's YouTube channel.