Bringing Technology, Talent and DE&I Together In a Post-COVID World
With many employees across the country and the world working remote until further notice, leaders will have to lean on technology to help their workforce feel engaged and connected.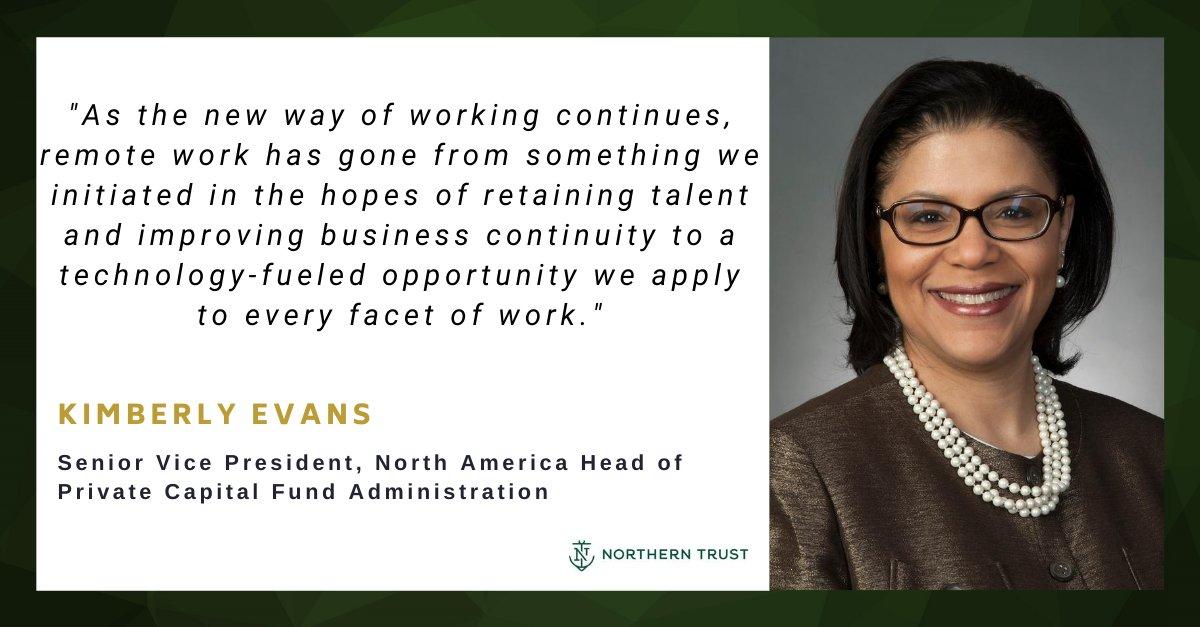 Just like many other employees around the world, I'm spending my work days at home lately. During this time, I've often found myself reflecting on how far remote capabilities have come over the last couple of decades, from when dial-up connectivity meant it could take 20 minutes just for one employee to access the remote server to now thousands of us logging on almost instantaneously.
I remember the former all too well, and it is difficult to imagine the previous environment combined with our current reality. I'm pleased that advancements in technology have provided for seamless, remote work. Earlier in my career, I was involved in rolling out a workplace flexibility pilot at a financial services organization. One of our main motives for piloting the initiative was to increase our retention of talented female employees, as we knew that increased flexibility in the workplace would provide options for parents of small children to stay engaged.  
Although retaining female talent was a motivator, this early enabling of flexible and remote workplace practices benefitted all workers – and laid the groundwork for the environment that exists today. Now, multiple months into the enactment of stay-at-home policies, remote work has become the norm. In a recent survey of 2,500 Americans from the Stanford Institute for Economic Policy Research, 42% of employees were working from home during this pandemic,(1) and some large financial services organizations like Schroders and PwC have announced their willingness to allow employees to work remotely even after we move beyond the pandemic.(2) 
As the new way of working continues, remote work has gone from something we initiated in the hopes of retaining talent and improving business continuity to a technology-fueled opportunity we apply to every facet of work. While many people have adapted quickly to this new normal, there are some key aspects of the remote environment that need extra attention, namely collaboration, hiring, and a focus on diversity, equity, and inclusion.
Technology and Remote Collaboration
Digitalization was on the rise prior to the pandemic but now has a renewed focus. Initially, digitalization was focused on feature and function. Many organizations are now reimagining long-standing work processes that may not have been great candidates for investment in AI or other automation in the past. But now, if the process can be managed digitally, even if not fully automated, it is a candidate for investment. Some examples include our use of blockchain digital ledger technology (DLT) and client onboarding dashboards.
Collaboration has been one of the biggest technological learning curves of settling into remote work. Many of us underestimated the value of hallway chats or popping into someone's office to communicate as we prioritize and solve problems to achieve our goals. In fact, the lack of face-to-face time is having a measurable impact – according to one survey, 45% of newly remote workers say that their sense of belonging at work has worsened since leaving the office to work at home during the pandemic.(3) 
It's important we use technology to recreate this kind of spontaneous person-to-person interaction. We all have to work on building the reflex to get on the phone or set up a video call on Zoom or Webex more often. Team leaders can help their employees build this reflex by scheduling regular and recurring team or individual meetings via videoconferencing. These meetings could be built around work – including brainstorms or knowledge-sharing sessions – or they could simply center around team building and socializing – such as a team happy hour trivia session or a virtual coffee catchup.
Hiring
Technology plays a central role in hiring efforts, and recruiters are responding, with 84% adjusting their hiring processes to be carried out remotely.(4) While many organizations – Northern Trust included – had digital transformation roadmaps in place before the pandemic that included more virtual recruitment and hiring tactics, responses to COVID-19 have accelerated these plans.
Now that we have embraced technology-based virtual hiring and remote work in general, one upside of this means we are able to draw from a wider pool of talent. We're no longer limited geographically in terms of who we can bring aboard. While onboarding and engaging new staff likely requires more work compared to the onboarding processes of in-person employees, leaders are likely to embrace this wider selection of candidates in the long run, especially since half of all organizations named the ability to add the right talent a top-three challenge pre-pandemic.(5) 
Diversity, Equity & Inclusion (DE&I) 
It's key to have a data-based pulse on how all employees are faring not only amid the pandemic, but also amid the stress of a nation grappling with racial division, particularly people of color who are likely affected more acutely. For example, data from the U.S. Census Bureau shows that anxiety and depression rates of Black Americans spiked higher than any other racial group in the weeks following the murder of George Floyd.(6) 
We cannot afford to have diversity, equity and inclusion efforts take a back seat during this chaotic period. I have faith that this is a movement and not just a moment. But with employees physically further away, we must be more intentional than ever. I've had the opportunity to speak with Black and Hispanic professionals at all levels across our industry, and the resounding sentiment is the fear that the response will be short-lived and the outreach and actions have already started to decline. We must be consistent and persistent in our work to rid all of our systems of racism-political, social and economic.
If an organization wasn't surveying employees on DE&I and race topics before, now is certainly the time to start, as employees naturally feel distanced from the typical workplace under these unique COVID-19 circumstances. We must consciously remove the fear of becoming invisible for our entire workforce, but especially with people of color (POC) who have overwhelmingly felt they lacked visibility and support pre-COVID-19. 
Under most circumstances, employees do their best work if they are connected and their work counts. Therefore, it's critical for leaders to surface the qualitative trends surrounding issues of belonging and what supports are necessary in this environment and beyond. Establishing face time via virtual meetings with employees across all levels can provide valuable opportunities for breakthrough conversations for DE&I as well as for leading teams and businesses forward. I've found that one bright side of working remotely means a greatly decreased travel schedule, giving me more time to connect with team members I might otherwise only see during team meetings, events or by walking the aisles.
With several high-profile organizations extending their remote work policies to 2021 and others allowing employees to work from home permanently if they so choose, more organizations are sure to follow suit. It's encouraging that so many are adapting to and embracing our new workplace normal. But as we do, our leadership should be sure to take steps and invest in resources that allow our employee engagement, hiring abilities and DE&I efforts to remain at the top of our priorities, all the while harnessing technology and digitalization to provide the best possible client and employee experience.
 
1 Stanford Institute for Economic Policy Research, "How working from home works out", June 2020.
2 The Guardian, "PwC and Schroders will allow staff to work from home after Covid crisis", August 17, 2020.
3 Slack, "Report: Remote work in the age of Covid-19", April 21, 2020.
4 CNBC, "Coronavirus hiring: How recruiters are selecting and interviewing job candidates during the pandemic", May 24, 2020.
5 Toptal, "The State of Remote Work 2019".
6 Washington Post, "Depression and anxiety spiked among black Americans after George Floyd's death", June 12, 2020.