Breaking Down Cardboard Recycling
Breaking Down Cardboard Recycling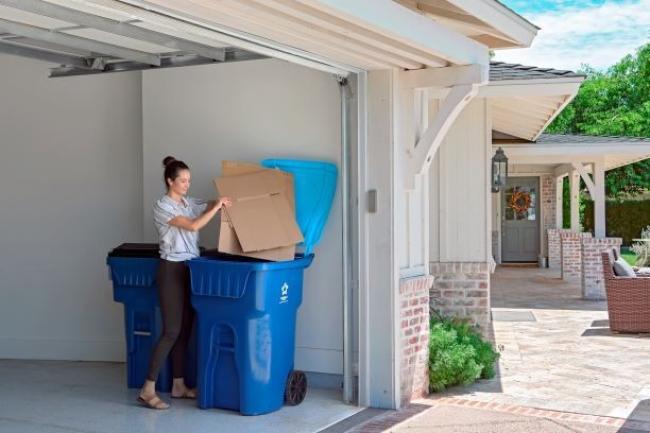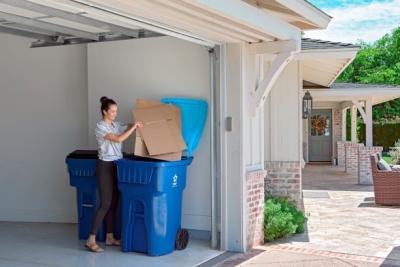 Friday, May 14, 2021 - 12:30pm
According to the Wall Street Journal, Americans consumed more corrugated cardboard boxes than ever last year as a result of a surge in online shopping due to the pandemic. The year-over-year rise was 3.4%, equivalent to about 477 square miles of additional corrugated board or three times the size of the U.S. Virgin Islands! With the rise in online shopping, Republic Services facilities have also seen an influx of smaller boxes, which we refer to as the "Amazon Effect." 
Wondering what will happen to all of this extra cardboard? Fortunately, this is a material that can be reused and turned into a number of products so long as it has not been contaminated by food, liquid, or waste. In fact, according to Recycle Across America, recycling one ton of cardboard saves 46 gallons of oil! 
According to the Wall Street Journal, Americans consumed more corrugated cardboard boxes than ever last year as a result of a surge in online shopping due to the pandemic. The year-over-year rise was 3.4%, equivalent to about 477 square miles of additional corrugated board or three times the size of the U.S. Virgin Islands!
It is so important to properly recycle cardboard because doing so only takes 75% of the energy needed to make new cardboard (Recycle Across America). At Republic Services, we are adapting to the "Amazon Effect" by installing new machinery that better captures smaller shipping boxes and encouraging everyone to properly recycle their boxes. 
As a result of the COVID-19 pandemic, USPS reported a package volume increase of 19%. The increase in packages showed up in many recycling bins. In the past year, Republic Services has seen as much as a 63% increase in residential cardboard in some areas. 
Here's how you can do your part to properly recycle those extra cardboard boxes: 
Moving boxes, food boxes, shipping boxes, envelopes, and folders can all be recycled as long as they are clean and dry and free of any plastic packaging materials
Be sure to remove shipping labels and packing tape from your cardboard boxes
Break down your boxes before throwing them in your recycling bin  
Remember that greasy pizza boxes are not recyclable 
 
By following these simple guidelines, you'll give your boxes a second life and keep them out of a landfill! For more information about recycling cardboard, visit RepublicServices.com