Black & Veatch-Designed 'Digital Equity Bus' for Evergreen Goodwill Wins Top Edison Award for Social, Cultural Impact
Innovative, technology-focused vehicle aligns with critical infrastructure solutions leader's commitment to furthering diversity, equity in workforce development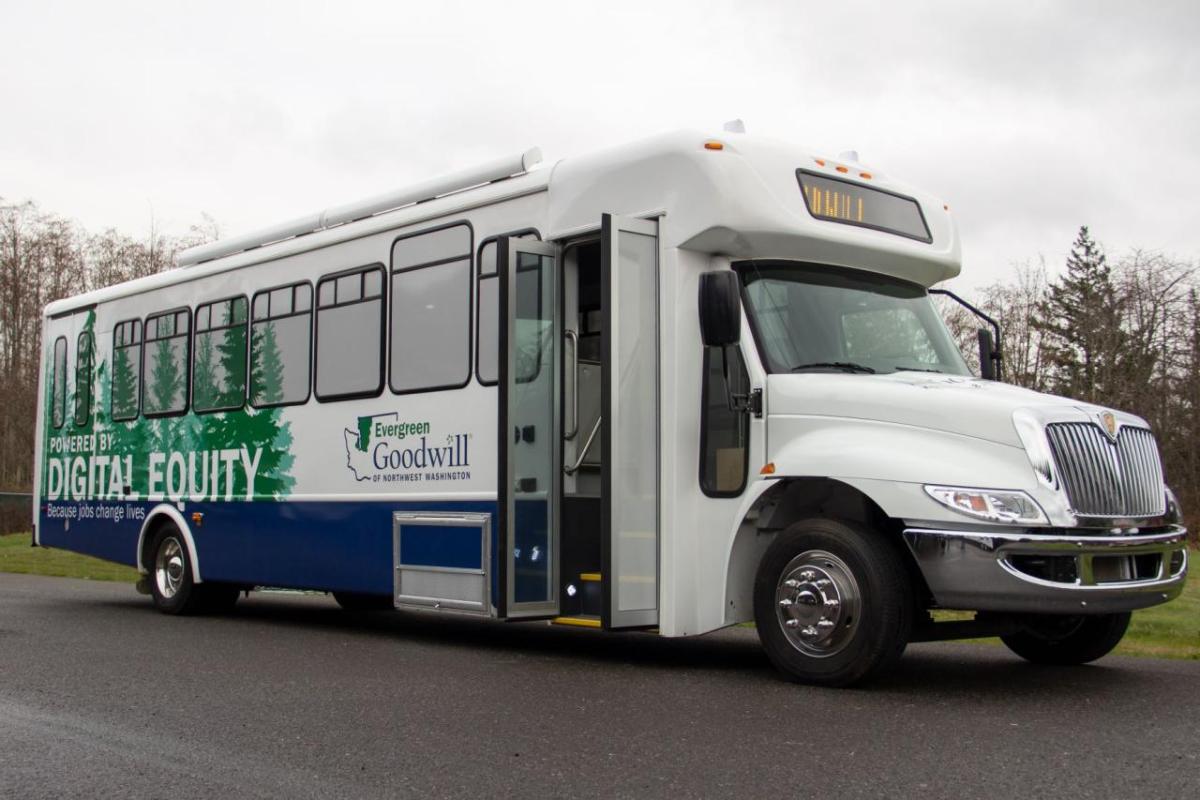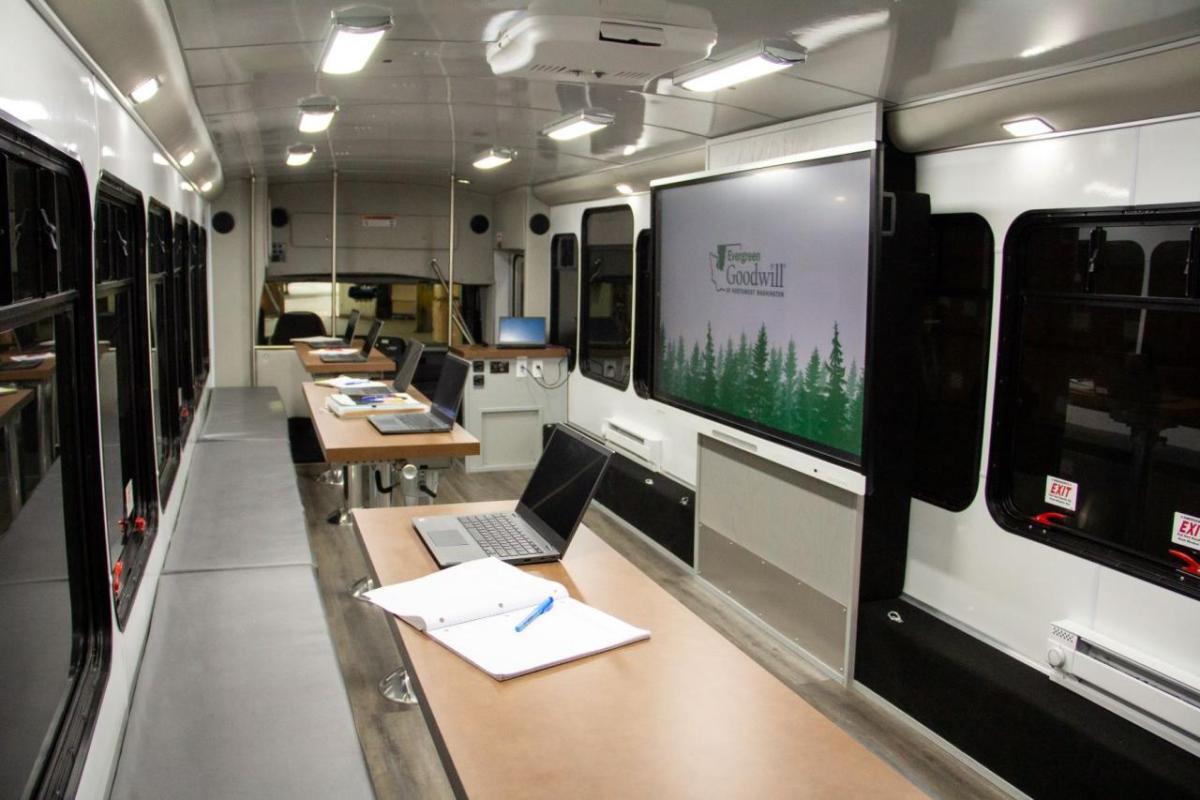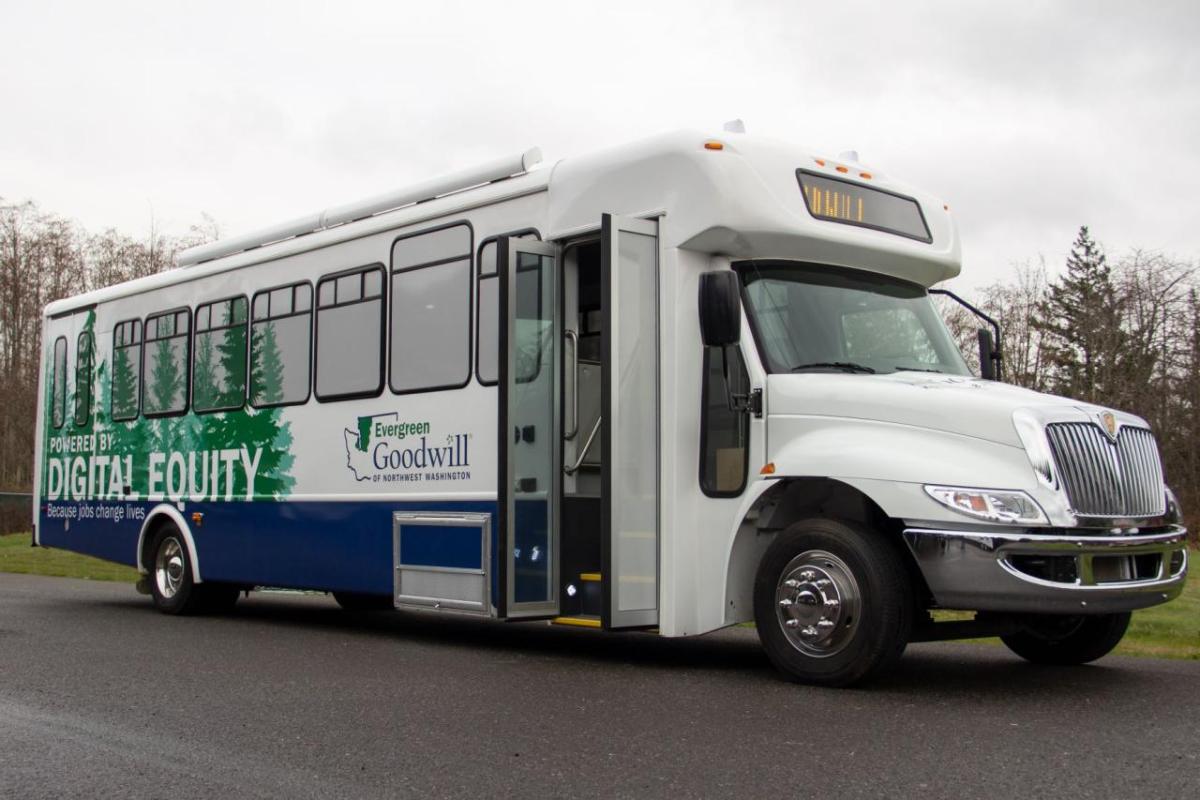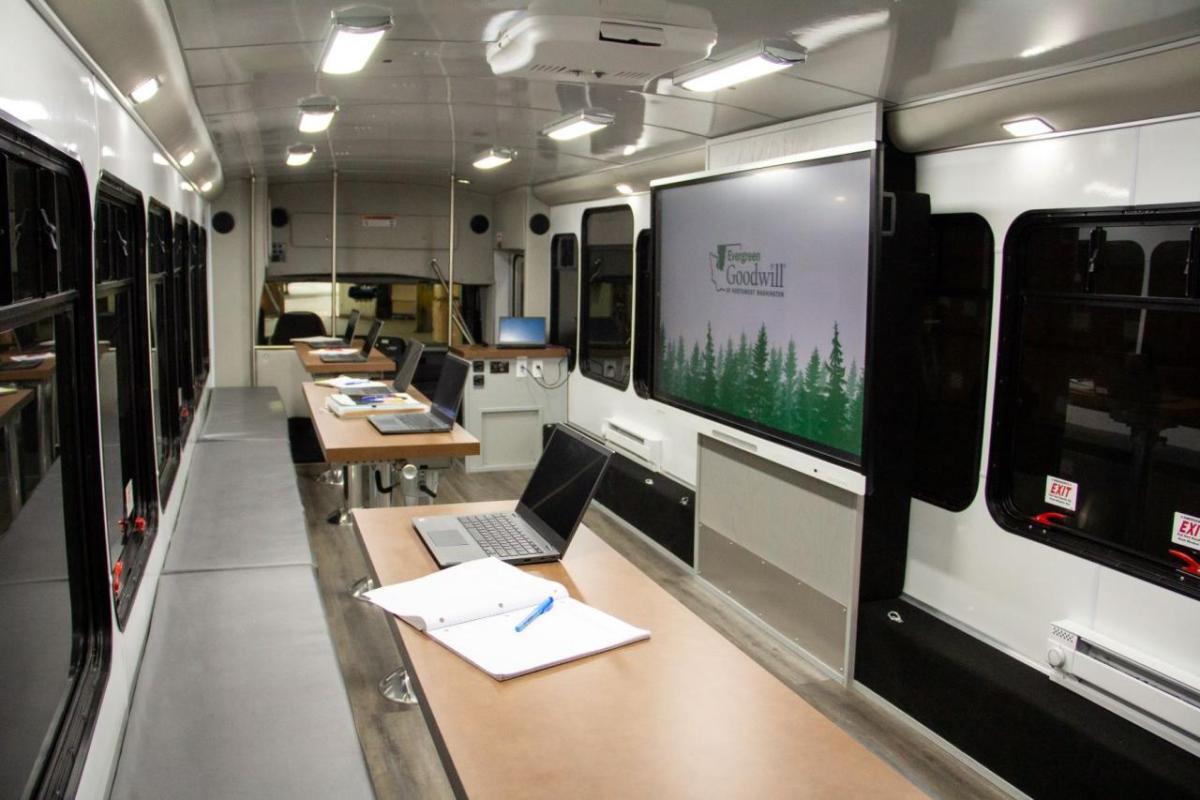 OVERLAND PARK, Kansas, May 3, 2023 /3BL Media/ –The "Digital Equity Bus" designed by Black & Veatch for Evergreen Goodwill of Northwest Washington as a mobile classroom for workforce development has won the top Edison Awards prize in the "Social and Cultural Impact: Bridging the Gap" category.
As the recipient of the gold award for the second time in three years, Black & Veatch collaborated with Evergreen Goodwill on the high-tech bus as a way for the Seattle-based nonprofit to deliver computer literacy and workforce development classes to rural and historically under-resourced communities.
"This solution reflects our passion for innovation and our focus on bridging the digital divide while bolstering workforce development, bettering lives in the communities we serve," said Dave Johnson, a leader in Black & Veatch's innovation, strategy and business development efforts. "Diversity, equity and inclusion always have been a rewarding part of the fabric of our company's culture, so this project was a natural extension of that mission."
Spanning 36 feet in length, the mobile classroom features workstations for as many as 10 students and multiple instructors, complete with a retractable awning that creates exterior classroom space for as many as 30 additional students. It also comes equipped with power outlets, wireless connectivity, charging stations, pop-up chairs and tables, and sound-amplifying equipment, as well as specialized equipment to make the classroom more accessible.
Evergreen Goodwill and Black & Veatch see the bus as a template for other organizations engaged in digital equity efforts, with the opportunity to build out additional buses to serve other counties across the region.
"Since 1923, Goodwill's mission has been to remove barriers to education and employment," said Eileen Aparis, senior vice president of mission for Evergreen Goodwill. "After 100 years of providing job training and education, our Digital Equity Bus allows us to expand well beyond our brick-and-mortar classrooms by bringing 21st century workforce development programming directly to students."
Among the highest accolades a product can receive in the name of innovation, the Edison Awards recognize and honor some of the world's most leading-edge products and services as well as business leaders driving creativity and ingenuity. The annual honors personify the awards' namesake, prolific innovator Thomas Edison. Finalists for the honors are deemed "best of the best" by the world's top senior business leaders, academics and innovators.
"The Edison Awards is a place to highlight smart, sustainable and resilient critical human infrastructure around the world with our clients and partners, making this latest honor affirmation that Black & Veatch's innovative spirit continues to make a difference," said Clint Robinson, a Black & Veatch associate vice president for government affairs.
The Edison Award prize marks the latest by Black & Veatch in the innovation contest. Just two years ago, Black & Veatch's Rapid Modular Health System (RaHMS) won the coveted Edison gold award in the "COVID-19 Innovations: Mobilizing for Emergency Response" category. The units are intermodal containers transformed into comfortable, climate-controlled environments in various sizes and configurations. Initially deployed as a mobile screening, testing and vaccination facility, the modules lately have served as "RaMHS Mobile Clinics" for urban core, rural and underserved regions and populations.
In 2016, the company took gold in the smart grids and servers space for its microgrid that helps power its Overland Park, Kansas, headquarters. In 2018, Black & Veatch and partner Synexis Biodefense Systems won bronze for "collective disruptions" for using data analytics to advance Synexis' microbe-fighting devices in workplaces and other occupied spaces. And in 2017, Black & Veatch grabbed silver in the transportation and logistics category for supporting development of hydrogen fueling-station deployments in California to further green transportation.
Editor's Notes: 
To learn more about Black & Veatch's workforce development and education solutions, click here.
For more information about Black & Veatch's mobile solutions, contact Dave Johnson at JohnsonD2@bv.com.
About Black & Veatch 
Black & Veatch is a 100-percent employee-owned global engineering, procurement, consulting and construction company with a more than 100-year track record of innovation in sustainable infrastructure. Since 1915, we have helped our clients improve the lives of people around the world by addressing the resilience and reliability of our most important infrastructure assets. Our revenues in 2022 were US$4.3 billion. Follow us on www.bv.com and on social media.
Media Contact Information:
JIM SUHR | +1 913-458-6995 P | SuhrJ@BV.com
24-HOUR MEDIA CONTACT | Media@bv.com
About Evergreen Goodwill 
Founded in 1923, Evergreen Goodwill is a non-profit organization that operates five job training and education centers, 24 retail stores and 30 donation sites in King, Snohomish, Skagit, Whatcom and Kitsap counties in Washington state. It is our mission to break down significant barriers to education and employment in the communities we serve. Each year, thousands of students enroll in our job training and education programs, helping them further their education or enter the workforce. Our more than 2,000 Evergreen Goodwill employees work hard every day to help further our mission and keep millions of pounds of materials out of area landfills. To learn more about Evergreen Goodwill, visit https://evergreengoodwill.org.
Media Contact Information
ALYSSA GRIGG | 858-243-4170 | alyssa.grigg@evergreengoodwill.org 
media@evergreengoodwill.org