The Beverage Industry Environmental Roundtable (BIER) Releases The Decarbonization Playbook for Small and Medium Suppliers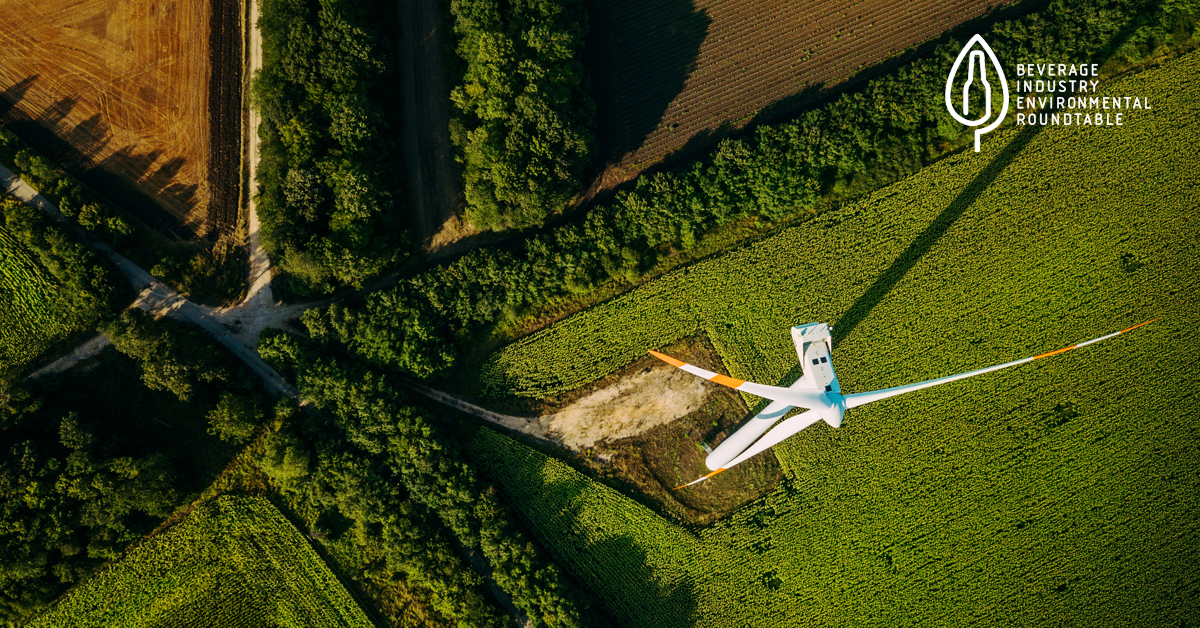 Decarbonization Playbook for Small and Medium Suppliers
The Beverage Industry Environmental Roundtable (BIER) Releases The Decarbonizat…
February 21, 2022 /3BL Media/ - In response to a world progressively seeking to move towards low carbon economies, the Beverage Industry Environmental Roundtable (BIER) has published The Decarbonization Playbook for Small and Medium Suppliers. Building upon the Facility Decarbonization Playbook published by BIER in December 2020 that outlined a 4-pillar approach for a production facility to systematically decarbonize, the Decarbonization Playbook for Small and Medium Suppliers aims to demystify decarbonization to support small/medium suppliers on their journey and provide straightforward short-term climate actions that can make a significant impact. The Decarbonization Playbook for Small and Medium Suppliers offers:
A better understanding of the theoretical context of decarbonization, and how this relates to your company.
Identification of low-hanging fruit and no-regret quick wins for suppliers to get started on the decarbonization journey.
A decarbonization roadmap to setting climate targets for your company.
An action plan on how to support and reach the climate targets.
Tracking and monitoring options.
An overview of concepts and terminology commonly associated with decarbonization, including their respective definitions.
A resource section with guidelines/reporting methodologies and tools.
"Environmental sustainability requires that beverage companies look beyond their own operations and engage with a wide range of stakeholders. BIER members recognize that small/medium suppliers form a critical component of their global supply chains and a crucial role in creating a low carbon beverage sector. BIER also recognizes that small/medium suppliers may have fewer resources to support such work. To address that need, BIER members developed this playbook specifically to assist small/medium suppliers in decarbonization efforts within their own businesses, and for the benefit of the entire beverage sector and beyond." ~ Dan Pierce, BIER Executive Director
The Decarbonization Playbook for Small and Medium Suppliers is available for download at: https://bit.ly/BIERDecarbSM.
For more information, please contact:
Dan Pierce
BIER Executive Director
Daniel.Pierce@anteagroup.us
About BIER
BIER is a technical coalition of leading global beverage companies working together to advance environmental sustainability within the beverage sector. Formed in 2006, BIER is a common voice across the beverage sector, speaking to influence global standards on environmental sustainability aspects most relevant to the sector, affect change both up and down the supply chain and share best practices that raise the bar for environmental performance of the industry. By doing so, BIER is able to monitor data and trends, engage with key stakeholders, develop best practices, and guide a course of action for the future. BIER members include: American Beverage Association, Anheuser-Busch InBev, Bacardi, Beam Suntory, Brown-Forman, Carlsberg Group, The Coca-Cola Company, Constellation Brands, Diageo, Heineken, Keurig Dr Pepper, MillerCoors, Molson Coors, Ocean Spray Cranberries, PepsiCo, and Pernod Ricard. For more information, visit www.bieroundtable.com.