Better Care for a Better World With Kimberly-Clark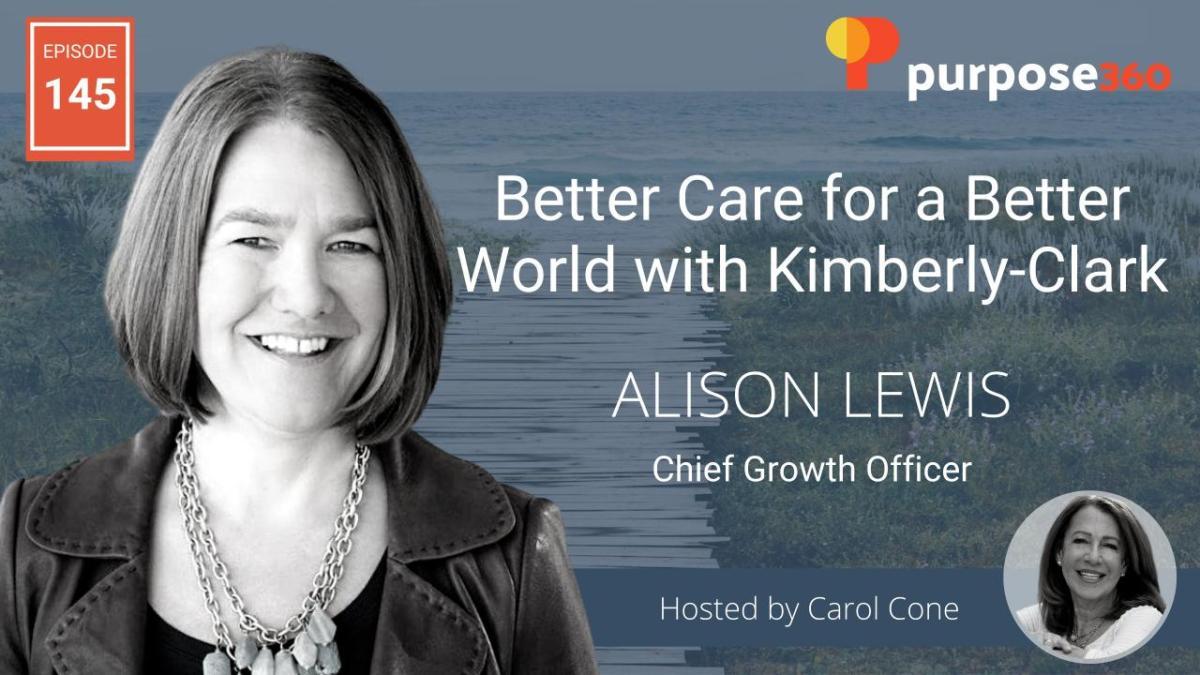 Each of Kimberly-Clark's brands has a brilliant purpose that guides everything they do. From focusing on environmental impact to supporting and enabling women to break down barriers to opportunity, Kimberly-Clark equips its brands to provide Better Care for a Better World.
One way is through Kotex's She Can Initiative. While the brand focuses on raising awareness around Menstrual Hygiene Day each year, it also champions women's progress year-round by fighting period stigmas and the barriers they cause. Projects have included producing a film depicting how period stigma nearly stopped the first woman soccer referee, creating a "She Can Anthem," and changing the color of the fluid used in product marketing.
We invited Alison Lewis, Chief Growth Officer, to discuss how Kimberly-Clark operates with its purpose-led, performance-driven approach and how it ultimately influences culture through its purpose.
Listen for insights on:
Inspiring innovation with purpose
Activating brand purpose to challenge stigmas
Opening social impact work to other collaborators
Creating and maintaining a purpose-led, performance-driven culture
To listen to this episode and others, visit Purpose 360 Podcast.