BELFOR Property Restoration Named First Official Restoration Partner of STAPLES Center and T-Mobile Arena in New Sponsorship Category for AEG
New, Multi-Year Agreement Includes Official Partner Designation for the LA Kings and AXS TV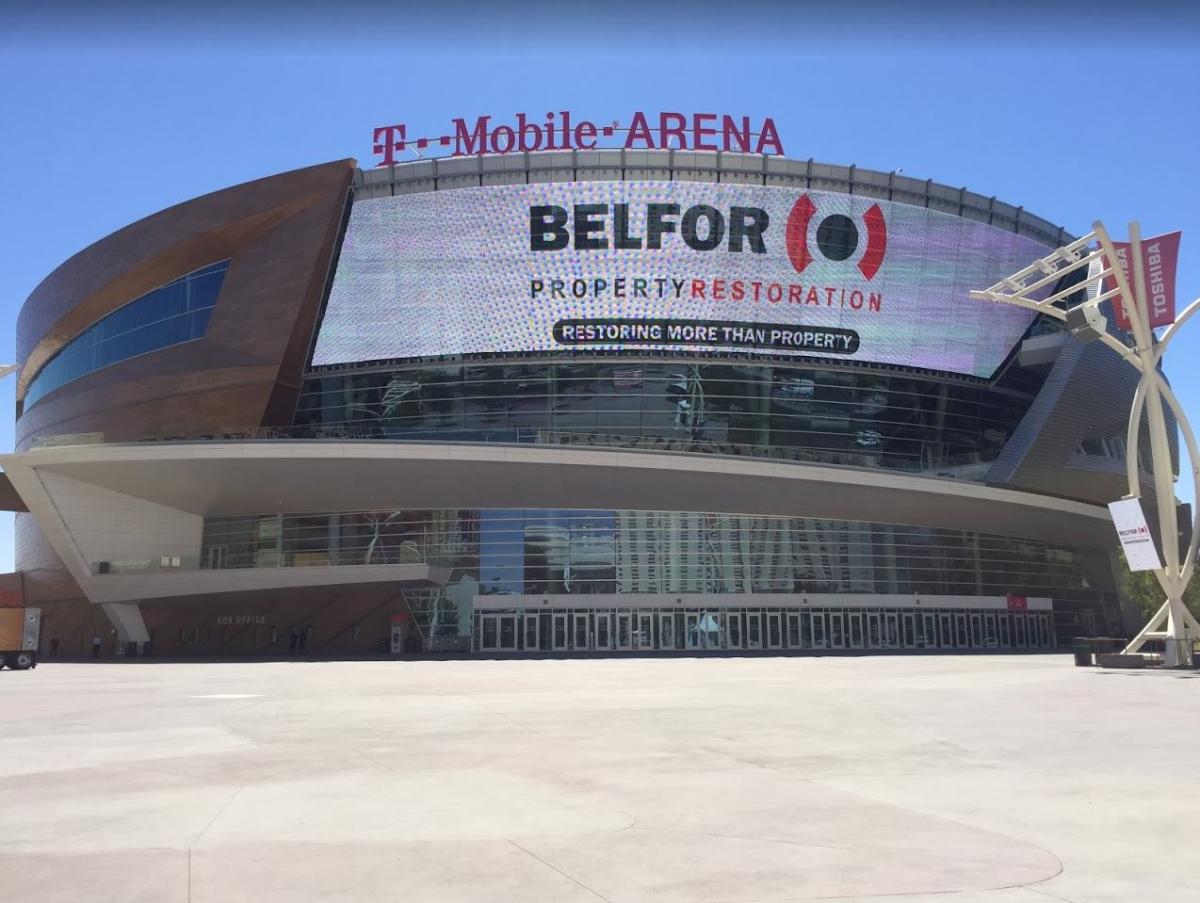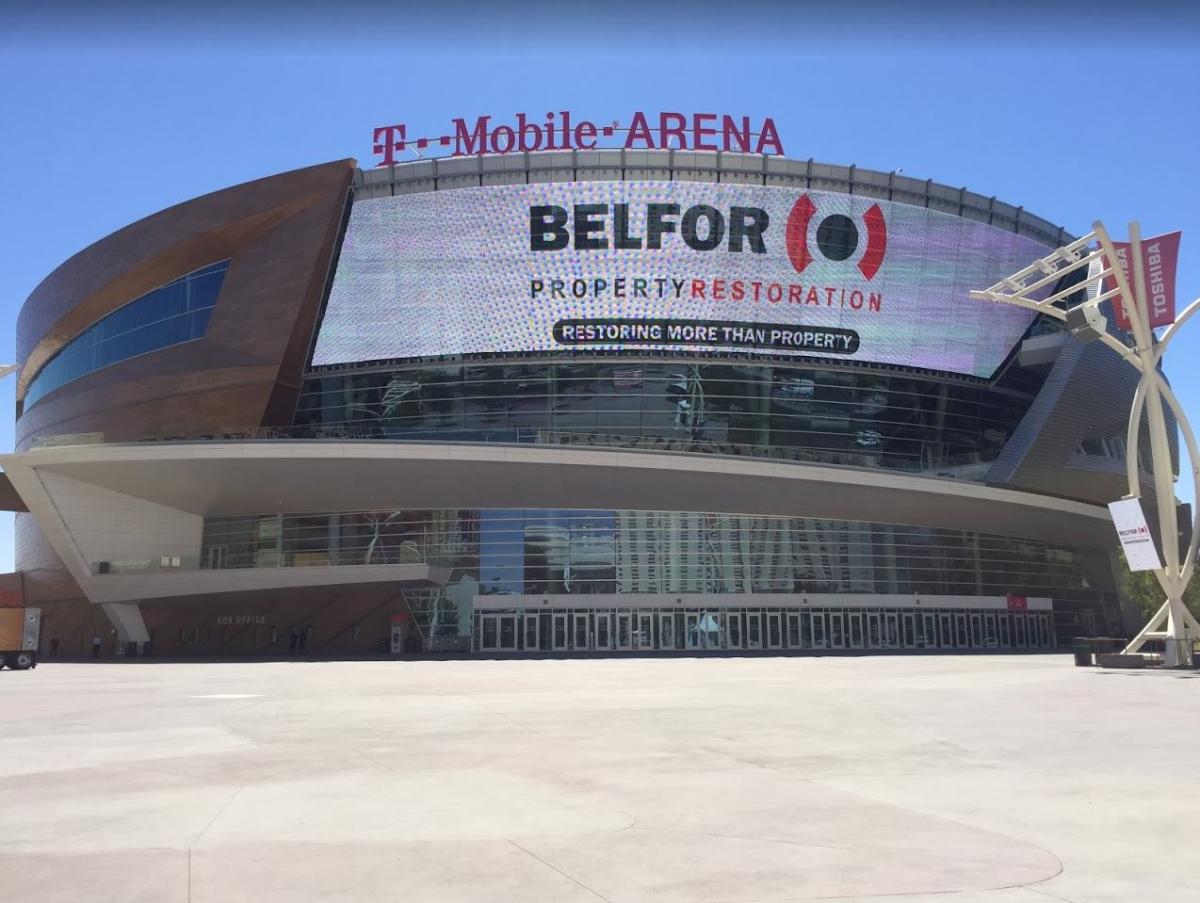 LOS ANGELES, November 10, 2017 /3BL Media/ – AEG, the world's leading sports and live entertainment company, has launched a new partnership with BELFOR Property Restoration (BELFOR), the worldwide leader in disaster recovery and property restoration services. The multiyear agreement, brokered by AEG Global Partnerships, makes BELFOR an official partner of the LA Kings and AXS TV as well as the official restoration partner of STAPLES Center in Los Angeles and T-Mobile Arena in Las Vegas. The new partnership provides AEG's facilities with amplified disaster response and recovery services and will further enrich BELFOR's commitment in the communities they serve. 
Additionally, AEG and BELFOR will use the dynamic new relationship to honor first responders and the brave men and women who serve in the U.S. military through a number of community initiatives throughout the course of the NHL season. This is the first partnership of its kind for AEG and the first official restoration partner for both STAPLES Center and T-Mobile Arena. BELFOR is the leading provider of disaster recovery services providing commercial and residential customers with superior response and unmatched resources for property damages caused by water, fire, wind and other manmade or natural catastrophes such as the recent damage from Hurricanes Harvey, Irma and Maria and the wildfires affecting the Western United States. BELFOR's unique knowledge, experience and services will further enhance AEG's existing safety and disaster-recovery strategies across its landmark collection of assets.
"Through this partnership, we are honored to continue showcasing BELFOR's commitment to the communities as well as educate the public about the importance of disaster preparedness," said Sheldon Yellen, CEO of BELFOR Holdings, Inc. "We are excited to work alongside AEG, a world-renowned organization who also pride themselves in keeping their venues and customers safe in the event of a catastrophe."
"We are proud to join forces with an organization that truly represents the best in class when it comes to offering superior response and recovery services," said Jon Werbeck, vice president, AEG Global Partnerships. "This new alliance is intended to not only strengthen the overall recovery plans of many of our venues and other assets, but also to benefit the customers we serve by implementing even more resilient best practices, safety measures and services at our facilities."
As an official partner of the LA Kings, the agreement also includes a number of community-based programs and activations. BELFOR shares a mutual commitment with the LA Kings to U.S. military members and has a long-standing history of providing support and career opportunities for first responders, military personnel and veterans, many of whom are employed by the restoration company.
"We are humbled; we are honored; and we are forever grateful for the service and sacrifices of our military and first responders," said Sheldon Yellen, CEO of BELFOR Holdings, Inc.
"BELFOR's passion and dedication to our brave service men and women clearly aligns with the LA Kings' ongoing efforts, making this partnership the perfect fit," said Jeff Webster, LA Kings director of partnerships sales. "The LA Kings are always looking for new ways to say thank you and give back to these brave heroes for their many sacrifices, and we couldn't be more pleased that this joint effort allows us to do just that." 
As the official restoration partner of both STAPLES Center and T-Mobile Arena, BELFOR will provide both venues comprehensive restoration and recovery plans in the event of a disaster. As part of the agreement, both facilities will also become BELFOR Red Alert clients. These designations entitle both STAPLES Center and T-Mobile Arena to priority response for area-wide catastrophes.
###
ABOUT BELFOR PROPERTY RESTORATION
BELFOR Property Restoration is the premier worldwide disaster restoration company serving 31 countries with more than 300 offices employing 7,700 full-time experienced restoration specialists. BELFOR Property Restoration provides residential, commercial and industrial customers every service needed to help return to normal operations. From water and flood restoration services, fire and smoke recovery, structural damage repair and clean-up to the recovery and restoration of equipment and vital documents, BELFOR Property Restoration has a rapid and proven response. For more information, please visit http://www.BELFOR.com. For immediate assistance, please call BELFOR Property Restoration's 24/7 Emergency Hotline: 800-800-BELFOR. "Like" BELFOR on Facebook or "Follow" @BELFOR on Twitter. "Restoring More Than Property."
ABOUT AEG
Headquartered in Los Angeles, California, AEG is the world's leading sports and live entertainment company. With offices on five continents, AEG operates in the following business segments: AEG Facilities, which is affiliated with or owns, manages or consults with more than 150 preeminent arenas, stadiums, theaters, clubs and convention centers around the world including The O2 Arena, the Sprint Center and the Mercedes-Benz Arenas; AEG Presents, which is dedicated to all aspects of live contemporary music performances, including producing and promoting global and regional concert tours, music and special events and world-renowned festivals; AEG Real Estate, which develops world-class venues, as well as major sports and entertainment districts like STAPLES Center and L.A. LIVE; AEG Sports, which is the world's largest operator of sports franchises and high-profile sporting events; and AEG Global Partnerships, which oversees worldwide sales and servicing of sponsorships including naming rights, premium seating and other strategic partnerships. Through its worldwide network of venues, portfolio of powerful sports and music brands and its integrated entertainment districts, AEG entertains more than 100 million guests annually. More information about AEG can be found at www.aegworldwide.com.
Media Contacts:
Kristi Mexia
Beck Media & Marketing for AEG Global Partnerships 
310.300.4810
Kristi.Mexia@beckmedia.com
Alexandra Gort
BELFOR Property Restoration 
610.529.1502
Alexandra.gort@us.belfor.com