The Beach Boys to Perform at Gala Celebrating the Inaugural George H.W. Bush Points of Light Award for Caring and Compassion Honoring Garth Brooks
Former Presidents Jimmy Carter, Bill Clinton, George W. Bush, and Barack Obama Serving as Honorary Chairs of Awards Gala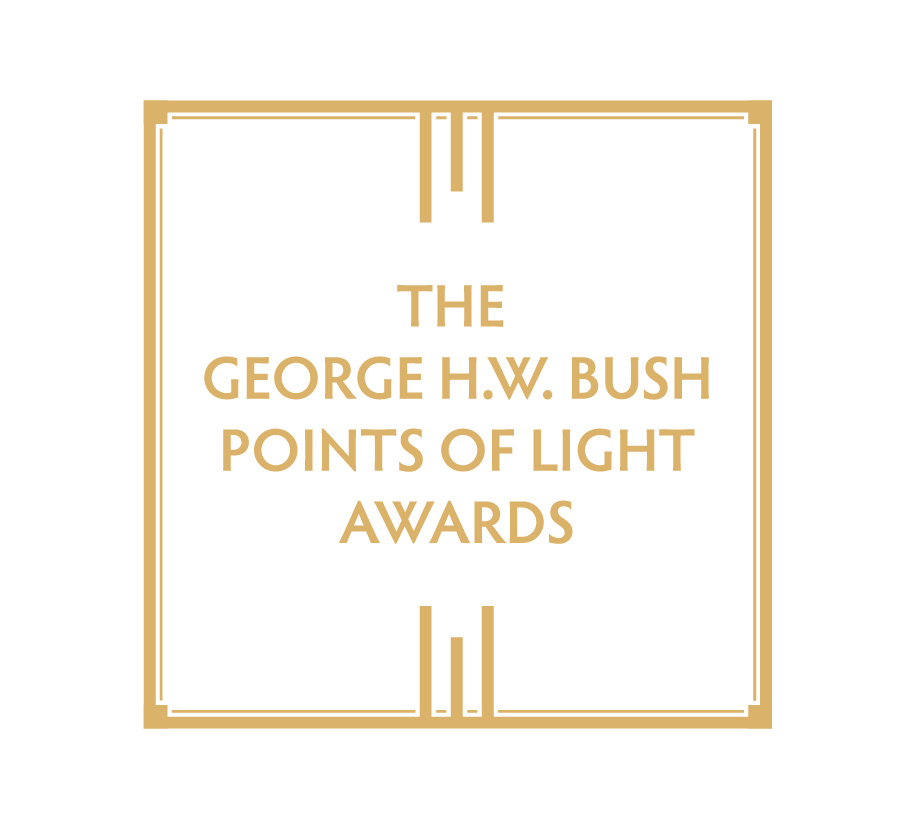 ATLANTA, September 16, 2019 /3BL Media/ – Points of Light, a global nonprofit dedicated to accelerating people-powered change, today announced that The Beach Boys will perform at The George H.W. Bush Points of Light Awards Gala on Thursday, Sept. 26, at the Intrepid Sea, Air & Space Museum in New York City. The George H.W. Bush Points of Light Award was created to those who advance solutions to the world's toughest challenges and exemplify the extraordinary traits of the 41st president of the United States: integrity, empathy, respect, optimism, conviction in the face of opposition, and belief in the power of the human spirit to create positive change. Garth Brooks has been announced as the recipient of The Inaugural George H.W. Bush Points of Light Award for Caring and Compassion, recognizing his humanitarian spirit and empathetic compassion for others. Mike Love, co-founder and lead singer of The Beach Boys, and his wife, Jacquelyne, serve on the steering committee for the gala.
In 1990, Love was the first artist to respond to President George H.W. Bush's call for service as part of the "thousand points of light" initiative. He began StarServe, "Students Taking Action and Responsibility in Service," enlisting high-profile celebrities to inspire young people to serve their communities.
"Points of Light epitomizes helping others – it is the shining legacy of one of the greatest guys to ever lead our country," said Mike Love. "We were inspired by his call to become a point of light. StarServe was our response to that call. It was a thrill to be a part of something so uplifting and inspiring. Nearly 30 years after its launch at the White House, Points of Light continues to thrive by celebrating people who are points of light in their communities, bringing to life President Bush's vision of ordinary citizens doing extraordinary things through service to others. We are honored to perform at such a truly special event."
The Beach Boys have continued to create and perform with the same bold imagination and style that marked their explosive debut more than 50 years ago. The band is led by Love, who, along with longtime member Bruce Johnston, musical director Scott Totten, Brian Eichenberger, Christian Love, Tim Bonhomme, John Cowsill, Keith Hubacher and Randy Leago, continue the legacy of the iconic group as they play a busy schedule of concerts, ranging from sundrenched summer festivals to gala celebrations and special events across the globe. On The Beach Boys' horizon is a continued national/world tour and charity activities through the Love Foundation.
"We deeply appreciate Mike and Jacquelyne Love's leadership on the steering committee for the Awards Gala, and their commitment to carrying forward the legacy of our founder, President George H.W. Bush," said Natalye Paquin, president and CEO of Points of Light. "Honoring that legacy through a special performance by The Beach Boys will help to make our inaugural event a truly memorable experience."
Presidents Jimmy Carter, Bill Clinton, George W. Bush and Barack Obama are serving as honorary chairs of The George H.W. Bush Points of Light Awards Gala. Lauren Bush Lauren, granddaughter of President Bush and founder and CEO of FEED, and Ray Chambers, founding chairman of the Points of Light Foundation, are the co-chairs of the Awards Gala.
For more information on The George H.W. Bush Points of Light Awards Gala, please visit www.pointsoflight.org/bushawardsgala.
About Points of Light
Points of Light is a global nonprofit organization that inspires, equips and mobilizes millions of people to take action that changes the world. We envision a world in which every individual discovers the power to make a difference, creating healthy communities in vibrant, participatory societies. Through affiliates in 200 cities and in partnership with thousands of nonprofits and corporations, Points of Light engages 5 million volunteers in 14 million hours of service each year. We bring the power of people to bear where it's needed most. For more information, go to www.pointsoflight.org.
Download the attached file(s):