Be on Stage at the 2018 Shared Value Leadership Summit!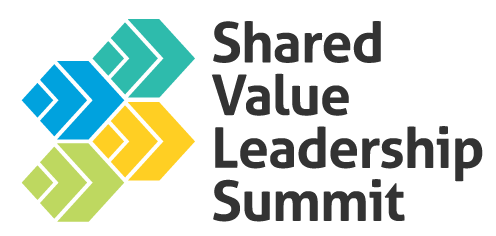 It's that time of year again – the Shared Value Initiative is seeking proposals for the 2018 Shared Value Leadership Summit's popular Storytellers speaking opportunities and the NEW for 2018, Solutions Salons. Each year Summit attendees join over 400 leaders from companies, nonprofits, and governments to start innovating the real business solutions that our world urgently needs. Be inspired by senior-level speakers driving shared value approaches, test models with other practitioners, and network with new partners to truly make change happen.
Be a Summit Storyteller
Each year the Summit stage comes alive and the audience is inspired by our Storyteller speakers. Sharing stories of product innovation; the people whose work they've touched and what inspires them to go to work every day, these experts work within companies, are independent social entrepreneurs and work on the ground with the communities whose lives they seek to better. What's your story? 
NEW for 2018! Display Your Leadership in a Solutions Salon
This year's Summit will showcase a Solutions Salon featuring five simultaneous 90-minute conversations that go beyond typical panel presentations. The small-group dialogues are meant to bring together changemakers who are leading shared value solutions to the world's challenges and their partners for candid conversations about innovative, cross-sector approaches and the application of shared value to specific issue areas. After a brief, solutions-oriented central conversation among speakers, the audience will engage in a salon-style conversation with presenters to share expertise, insights, and questions related to the social challenge being addressed. How is your partnership changing the world?
Apply today for a chance to share your story and your knowledge with the Summit audience.
Not Ready to Be On Stage? Register for the Summit
We still want to see you at the Summit – register today and you'll get our lowest 2018 rates. Early bird rates end on January 31 but now's the perfect time to spend that end-of-the-year budget that's "use or lose". 
Stayed tuned for updates online and by following #SVLeaders!