Asian Community Development Council Addresses Language Barriers to Critical Services With Sands Cares Funding
Asian Community Development Council Addresses Language Barriers to Critical Services With Sands Cares Funding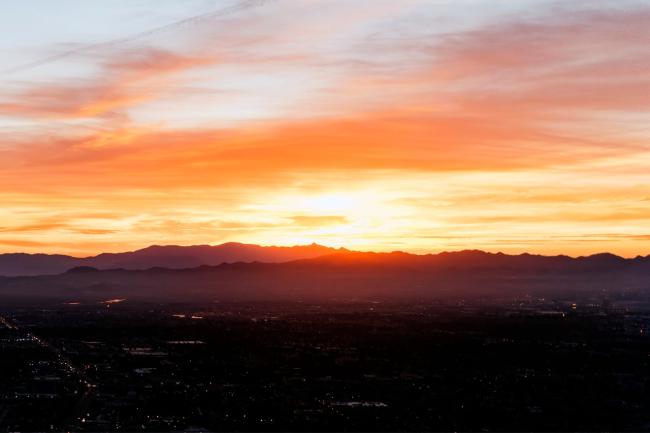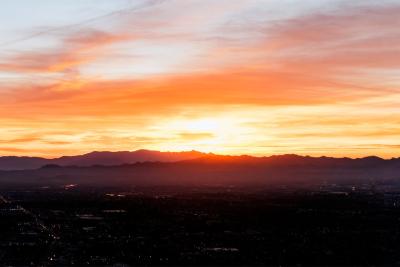 Thursday, March 31, 2022 - 11:00am
Vida Lin didn't plan to become an advocate for the Asian American and Pacific Islander (AAPI) communities in Southern Nevada. Born and raised in San Francisco, she grew up working in her family's restaurant business and built a career as an insurance broker. Lin came to Las Vegas in 1994 when tragedy struck, and she stepped in to help her family.
"My brother-in-law had passed unexpectedly, and my sister was facing a lawsuit," says Lin. "At the same time this was happening, my eight-year-old nephew was being bullied by both students and teachers at his school because of his ethnic background. It was an incredibly challenging time for my family – my focus was on helping them however I could."
However, in helping her family, what she discovered was a profound gap in resources to support Asian American Pacific Islander community, which consists of more than 387,000 people in the state.
"When I got to Las Vegas, I quickly saw that there just wasn't enough support or help available for my community to help them navigate their needs," Lin remembers. "On top of that, many face discrimination and prejudice, making accessing services even harder. There's an unspoken rule among Asian communities as well – never complain. So people were truly hurting, but would never say a word. Their voices weren't being heard. I decided I was going to do something."
Lin set out to create a community center for the AAPI community in the Las Vegas area to improve general wellbeing and education through both direct services and advocacy work with other stakeholders. In 2015, she founded the Asian Community Development Council (ACDC), the first organization of its kind in the region to answer myriad needs, from helping residents with voter registration and health insurance enrollment to food and rental assistance and other emergency services.
Under Lin's leadership, ACDC steadily grew, but she saw there was a critical need to bolster all offered services and position the ACDC for future growth. "Across every one of our programs was the urgent need for language support. It underscored every social issue we aimed to answer. Far too often, the best option people have is to rely on an English-proficient family member to help them, but in many cases that person is a minor. People cannot advocate for themselves or seek the services available to them if they can't understand or navigate the required processes."
Unfortunately, the COVID-19 pandemic only exacerbated this need as more families faced health concerns, economic difficulties and rising anti-Asian discrimination and hate crimes. Lin knew it was time to move on her plan.
In early 2021, ACDC began a capital campaign to expand its language bank and start an in-language hotline to help facilitate access to critical social services for the Filipino, Chinese, Korean, Vietnamese and Thai communities in Southern Nevada. In May, Las Vegas Sands contributed $75,000 to kickstart the fundraising campaign.
"Sands' donation has been the largest we've received to date from the Las Vegas community, and made it possible for us to begin to offer language services now while the fundraising continues," said Lin. "It was truly a game-changing investment that has strengthened all of our programs, from food distribution to supporting a citizenship pathway to providing urgently needed COVID-19 vaccine education."
Currently, the ACDC's language bank is available in Cantonese, Mandarin, Vietnamese, Korean, Thai and Tagalog languages by request. It is free regardless of immigration status. But ACDC has only raised about half of the needed funds to make the language bank a permanent service, and Ms. Lin aims to add other languages to the hotline, including Hmong, Hindi, Urdu, Farsi, and more.
"The Sands Cares funding for ACDC's language bank fulfills our strategy to help underrepresented communities overcome barriers to accessing services that leads to or sustains hardship," said Ron Reese, senior vice president of global communications and corporate affairs at Sands. "The work ACDC is doing with the language hotline will ensure that AAPI voices are heard and needs for resources are met. We encourage our corporate peers and the public to follow our donation with contributions to fully build out the hotline to best serve the AAPI community."
To learn more or support the ACDC Language Bank, visit www.acdcnv.org.