Arrow's Dutch Employees Foster Volunteer Tradition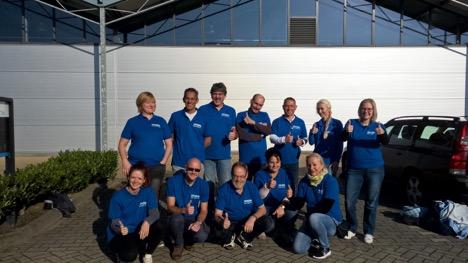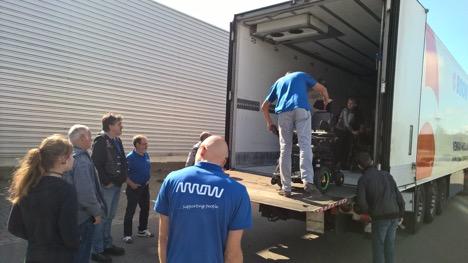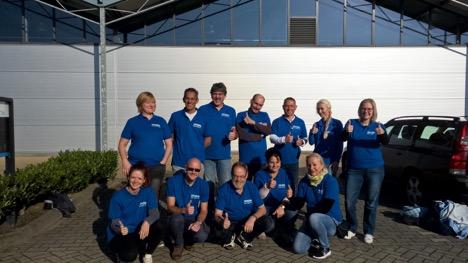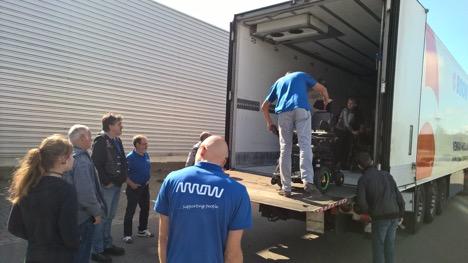 VENLO, Netherlands – ​For the second year in a row, employees from Arrow Electronics' Venlo office volunteered with the Maria Auxiliatrix Run (M.A.-Run), a weekend of festivities supporting individuals with disabilities. 
Since its inception in 1987, the annual event has featured teams of motorcycle riders who pair up with individuals with mental and physical disabilities for a fun trip around the city of Venlo. The ride has a long tradition of dedicated teams who take part year after year, and Arrow's Dutch employees were honored to continue to be a part of that legacy. This year, the Arrow volunteers helped with event logistics and made sure the lunch-stop activities went off without a hitch.  
"We are so happy to continue our support of this longstanding event," said Peter Andrieu, vice president of Arrow's logistics and operations in Europe. "Watching the delight of the children who experience the city by motorcycle is incredible for the whole team. It is another rewarding way for us to engage with our community, and we look forward to volunteering again next year."
Arrow employees from around the world regularly work with local nonprofits, extending the company's collaborative and innovative culture into the broader communities where they live and work. Learn more about Arrow's Corporate Social Responsibility program by visiting https://www.arrow.com/en/about-arrow/corporate-social-responsibility.
About Arrow Electronics
Arrow Electronics is a global provider of products, services and solutions to industrial and commercial users of electronic components and enterprise computing solutions. Arrow serves as a supply channel partner for more than 125,000 original equipment manufacturers, contract manufacturers and commercial customers through a global network of more than 465 locations serving over 90 countries. Learn more at www.fiveyearsout.com.