Arrow Electronics Wins 2021 Silver Edison Award for Belle's Dragon Social Robot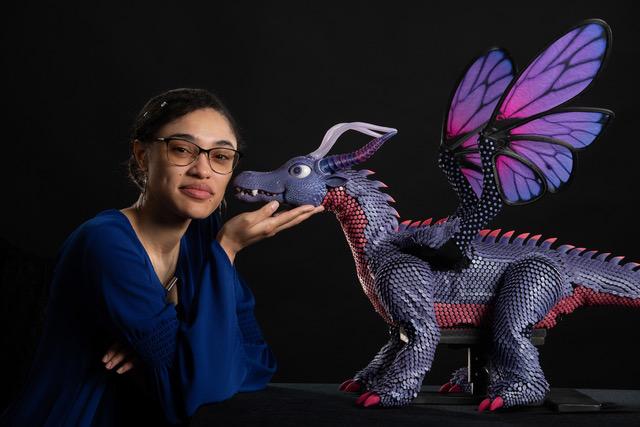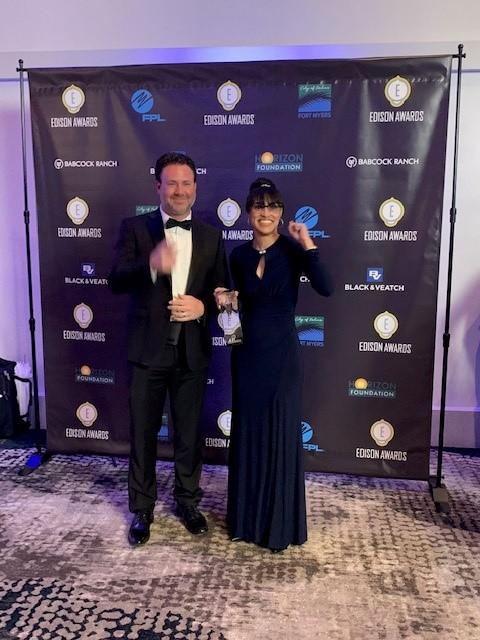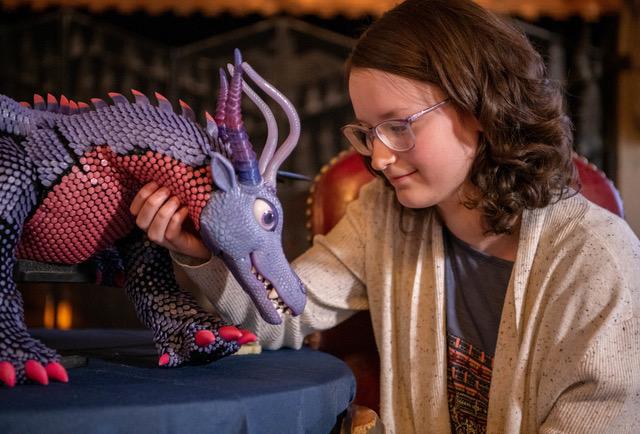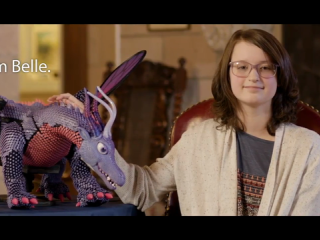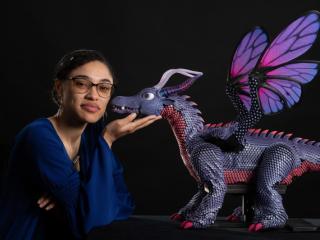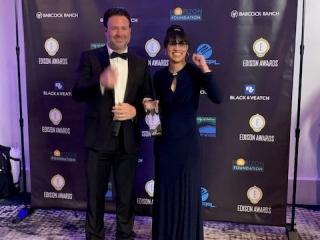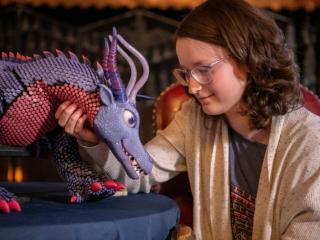 Centennial, CO, April 27, 2021 /3BL Media/ – Arrow Electronics has won a 2021 Silver Edison Award for its Belle Dragon social robot, in the category of Social Tools for Disabilities & Illnesses. 
Named after Thomas Alva Edison, the Edison Awards have recognized and honored some of the most innovative new products, services, and business leaders in the world since 1987.  
This marks the third consecutive year that Arrow's CSR humanitarian technology program has been recognized with an Edison Award. Previously the company received gold awards in 2020 and 2019.
Belle's Dragon is a dynamic, semi-autonomous social robot created for Belle Cress, a 14-year-old cancer patient. Belle's condition prevented her from having a live pet. So she asked Make-A-Wish Colorado and Arrow to fulfill her dream for a mythical companion. Arrow directed an alliance of suppliers and innovators to bring the dragon to life. Robot innovator Caleb Chung and his team handled the build, while Analog Devices Inc. provided key components in its technology stack. Emerge Studios added a virtual reality experience to give her dragon a narrative context.
The dragon's appearance and behaviors are based on sketches Belle provided during the concept and design phase of the project. The dragon is the size of a small dog. It's hard-shell body and soft, scaly, reptilian "skin" is 3D printed. Sensors embedded its body respond to Belle's touch, triggering animated behaviors and vocalizations. Its colorful translucent wings rotate and flap. It even grows tired and cranky if overstimulated. It also changes expressions and can respond positively or negatively to different foods containing RFID chips.
Belle's dragon addresses the isolation and loneliness that is common among people dealing with serious medical conditions – concerns magnified by the COVID-19 pandemic.
"We were very impressed by the level of collaboration and discovery in this year's entries," said Edison Universe Executive Director Frank Bonafilia. "Somehow, while facing the unprecedented challenges of this global pandemic, companies around the world figured out how to work safely and smartly and still innovate at an award-winning level."
The Edison Awards organization also named Arrow engineering services project manager Victoria Bohannon-Pea as a 2021 Lewis Latimer Fellow. Bohannon-Pea, who joined Arrow as an intern in 2014, managed the dragon's development and coordinated several technology partners and suppliers. 
"I earned a degree in Electrical Engineering because I wanted to be part of projects like this and I am so grateful to work with engineers of all backgrounds who have a passion to make technology for those who need it," said Bohannon-Pea. 
The Latimer fellows will meet regularly to exchange ideas and build a new community of African American innovators. It is named for Lewis Howard Latimer, a Black inventor and patent draftsman who improved Thomas Edison's original light bulb by patenting the use of a long-lasting carbon filament. Latimer's invention paved the way for the commercialization of lighting. 
At the Edison Awards event, Arrow hosted six middle school students from the Weiss School in Palm Beach Gardens, Fla. They belong to the CubeSat miniature satellite development program that advances frequent, affordable payloads for low earth orbit. Their latest payload is scheduled for a high-altitude balloon launch on April 30.
About Arrow Electronics
Arrow Electronics (NYSE:ARW) guides innovation forward for over 180,000 leading technology manufacturers and service providers. With 2020 sales of $29 billion, Arrow develops technology solutions that improve business and daily life. Learn more at FiveYearsOut.com.
About Make-A-Wish Colorado:
Make-A-Wish Colorado creates life-changing wishes for children with critical illnesses. Research shows children who have wishes granted can build the physical and emotional strength they need to fight a critical illness. Founded as one of the first Make-A-Wish chapters in 1983, Make-A-Wish Colorado has granted more than 5,785 wishes to children across the state of Colorado. For more information about Make-A-Wish, visit wish.org/colorado or on Facebook, Twitter and Instagram @wishcolorado.
Edison Awards
Over the last 34 years, being recognized with an Edison Award has become one of the highest accolades a product can receive in the name of innovation success. The awards are named after Thomas Alva Edison (1847-1931) whose inventions, new product development methods, and innovative achievements changed the world. The Edison Awards are operated by Edison Universe, a 501(c)(3) non-profit organization with the mission of recognizing, honoring, and fostering innovations and innovators, and are hosted in Fort Myers, Fla.