Arrow Electronics Unveils SAM Suit - Helps Quadriplegic Former IndyCar Driver Walk Again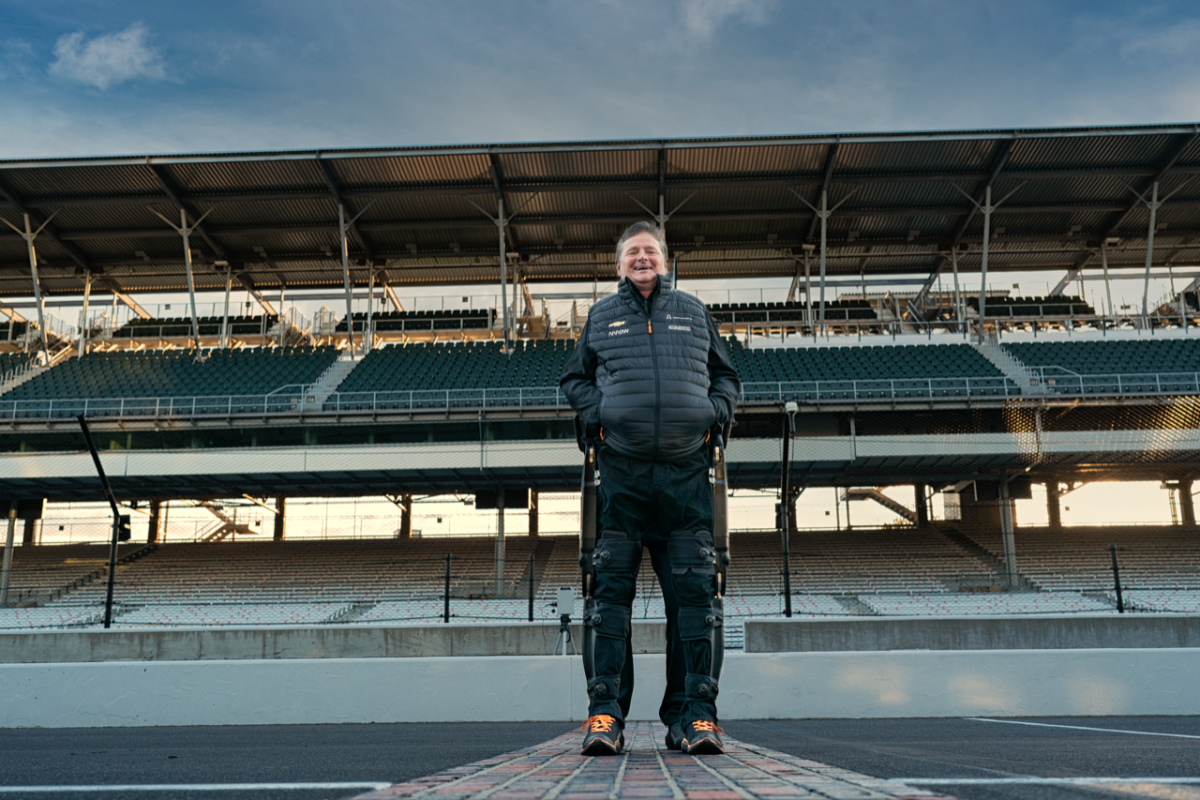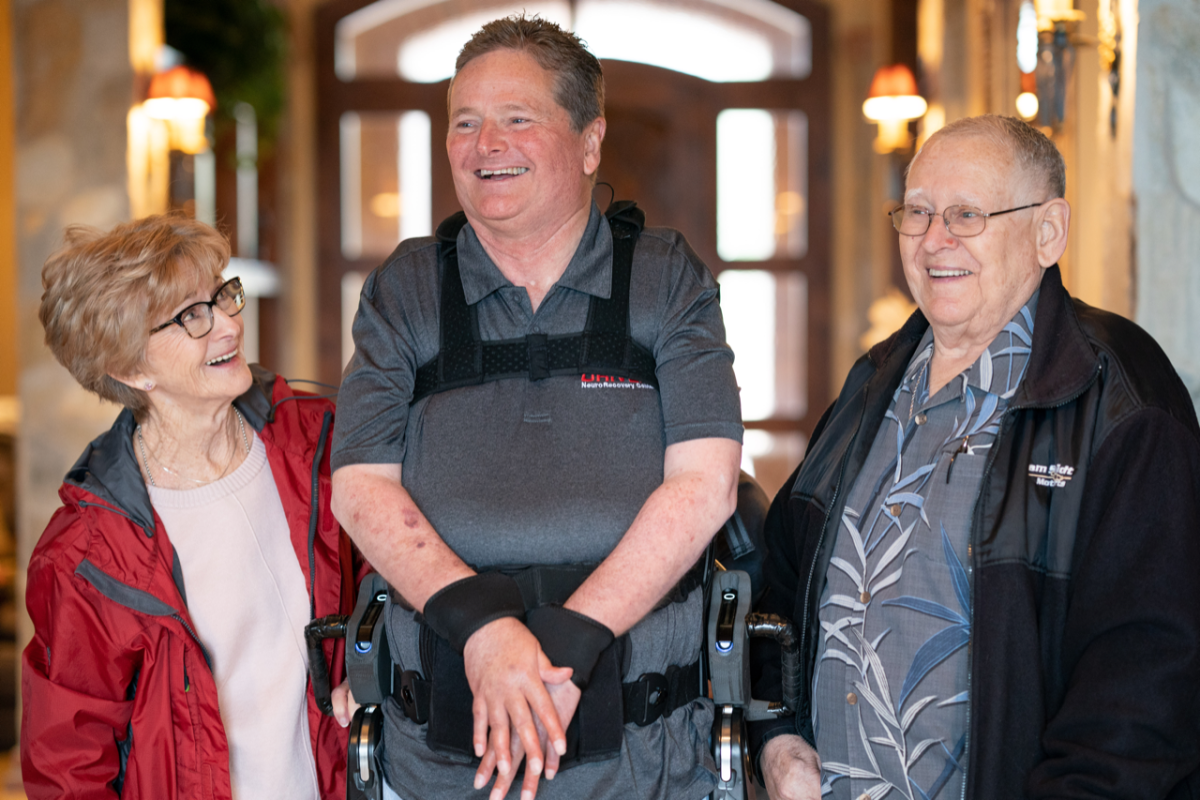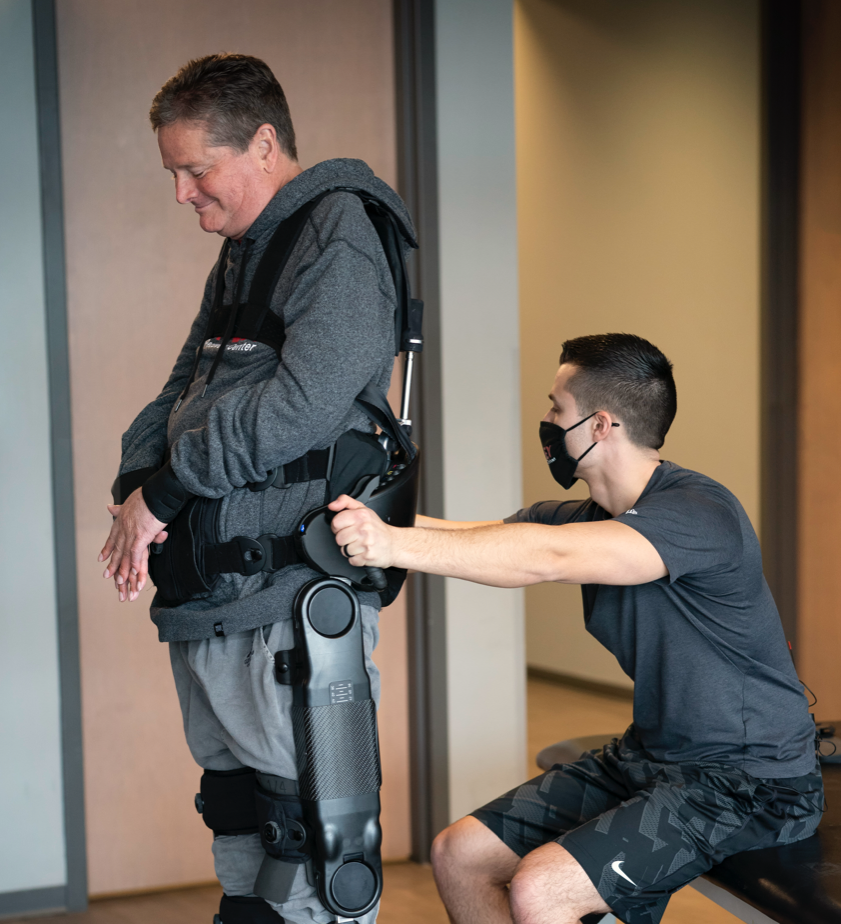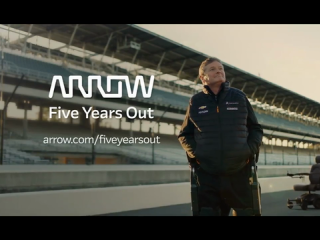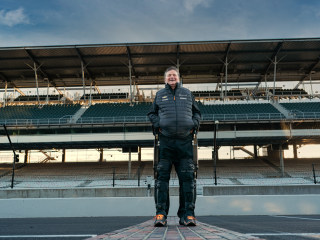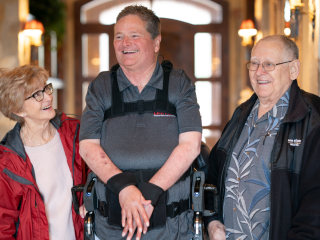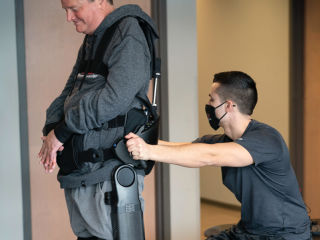 CENTENNIAL, Colo., June 1, 2021 /3BL Media/ –  After a racing crash left him paralyzed from the shoulders down more than two decades ago, former IndyCar driver Sam Schmidt thought he'd never drive or walk again. But with help from Arrow Electronics, Schmidt took his first public steps last month using a modified exoskeleton designed to provide semi-autonomous mobility (SAM) to severely disabled individuals.
Walking with the help of technology is the latest chapter in Schmidt's long road to improved mobility. Since 2014, he has been driving – and even racing again – using a SAM technology package that enables him to command high-performance cars using head controls.
But even driving as fast as 201 mph on racetracks can be easier than walking at 1 mph.
A collaboration between Arrow and robotic engineering researchers at Vanderbilt University, the Arrow SAM Suit advances current exoskeleton technology with extensions to support Schmidt's torso and arms as well as his lower extremities. Those modifications provide Schmidt with stability all the way up to his neck, while sensors at his feet detect his stride and modulate his speed, allowing him to walk at a slow but steady pace with the help of an able-bodied assistant. Schmidt can now stand and walk up to 100 feet at a time, and even danced with his daughter at her wedding in April.
The steps he took at the Indy Grand Prix in May marked the first time members of his auto racing team, Arrow McLaren SP, have seen him upright and walking since his 1999 accident. Confined to a wheelchair, even Schmidt was surprised at what it is like to be six feet tall again.
"After 21 years I didn't remember what the view was like," Schmidt told NBC News correspondent Harry Smith, who captured the SAM Suit's public debut for The Today Show. "I haven't gotten a full body hug in 21 years, and I got some of those today."
The SAM Suit is an extension of the technology approach used to develop the Arrow SAM Car, a modified Corvette. Schmidt has driven the SAM Car in amateur races, broken speed records, and cruised down public streets in several U.S. cities. He carries a special driver's license to pilot the experimental vehicle.
The SAM Suit Schmidt represents the first iteration of the technology. Future versions will include additional motion controllers and software to synchronize movements and balance. Those changes should give Schmidt more control of the suit's operation, smooth his gait and enable increased movement, including turning and sitting.
"This is 1.0. The goal with it is that I won't need to be balanced by an assistant. I'll be able to operate it completely by myself, which is a mega task," acknowledged Schmidt.
While Arrow and its partners continue to incorporate additional features, Schmidt will demonstrate the current technology by walking at select public events, illustrating how technology extends personal freedom and enhances opportunities for people with disabilities.
About Arrow Electronics
Arrow Electronics (NYSE:ARW) guides innovation forward for over 180,000 leading technology manufacturers and service providers. With 2020 sales of $29 billion, Arrow develops technology solutions that improve business and daily life. Learn more at FiveYearsOut.com
###