Arrow Electronics Supports Concert and "Culture in Action Day" by Acclaimed Cellist Yo-Yo Ma
Arrow Electronics Supports Concert and "Culture in Action Day" by Acclaimed Cellist Yo-Yo Ma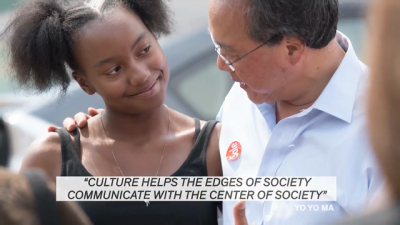 Monday, August 13, 2018 - 11:35am
Arrow Electronics supported renowned cellist Yo-Yo Ma's two-day visit to Denver, which included a sold-out concert at Red Rocks Amphitheater and a day of conversation and action around the unifying role of culture in communities.
With the Colorado Symphony, the company sponsored "Yo-Yo Ma Performs Bach," a virtuoso performance of Bach's six solo cello suites. It was the first concert in a planned two-year worldwide tour. Arrow's support helped students from the Symphony's Musicurious education program and other programs in underserved communities attend the concert.
Arrow also provided documentary services for the cellist's "Culture in Action Day," which connected Ma with public officials, nonprofit leaders and local residents to discuss how cultural engagement can knit communities and lift vulnerable populations. Ma plans similar events in 36 communities on his tour.
"My hope is that people from all over the community are getting together to do, to show and to share what Culture in Action means to them," Ma told an audience of 10,000 following his Red Rocks performance. "I'm so excited that is starting here."
"We are proud of our decades-long affiliation with Yo-Yo Ma and admire his passion for bringing people and organizations together around the arts to address the social issues of today," said Tony Pierce, chief artistic officer for the Colorado Symphony.
Arrow believes that the creative process and innovation in technology spring from the same source, supporting initiatives that unite cultures and recognize the role of creative expression to improve lives.
To watch a video of the cellist's visit to Denver, click here.
About Arrow Electronics
Arrow Electronics guides innovation forward for over 150,000 of the world's leading manufacturers of technology used in homes, business and daily life. With 2017 sales of $26.6 billion, Arrow aggregates electronics and enterprise computing solutions for customers and suppliers in industrial and commercial markets. The company maintains a network of more than 345 locations serving over 80 countries. Learn more at FiveYearsOut.com.