Arrow Electronics Supports Aspiring Innovators at FIRST Robotics Regional Competition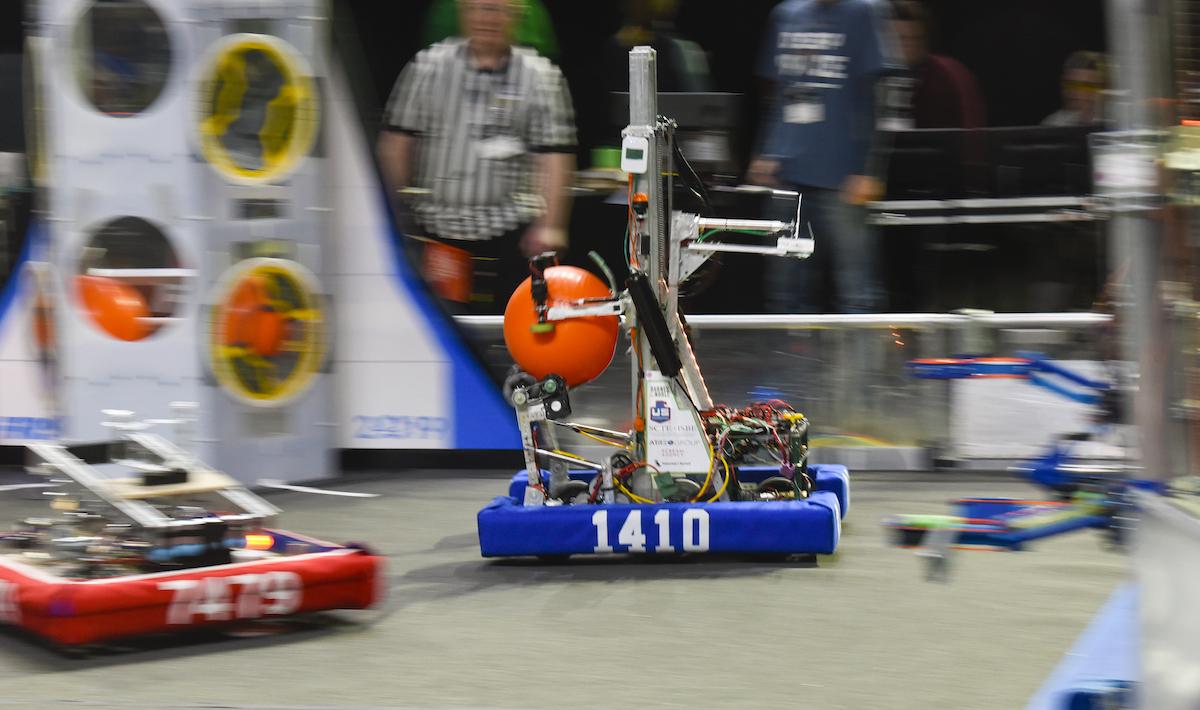 Arrow Electronics sponsored the FIRST Robotics Colorado Regional Competition, March 21-23, continuing its effort to guide the next generation of innovators forward. Held at the University of Denver, the competition drew 53 high school teams from Colorado, other western states and Mexico who showcased the robots they built over the last six weeks. 
This year's competitors faced off in the game, Destination: Deep Space, set on the fictional Planet Primus. Two competing alliances combatted unpredictable terrain and weather patterns, making remote robot operation essential to their mission of collecting samples on the planet. The alliances were charged with gathering as many cargo pods as possible in two-and-a-half minutes.  
"Each team clearly demonstrated teamwork, gracious professionalism and strategic thinking in solving the competition's challenges. These are essential attributes for innovators, and we're proud to play a role in cultivating these skills," said Joe Verrengia, Arrow's global director of corporate social responsibility, who also served as a judge at the event. 
ColoradoFIRST distributed 29 awards after the regional competition. Three teams secured spots at the FIRST Championship in Houston, Tex., on April 17-20 based on points scored in the competition, including teams from Denver, Longmont, and Monument, Colo. 
Other teams took spots in the world championship for winning awards in categories reflecting qualities that FIRST Robotics emphasizes with its participants, including design excellence, gracious professionalism and engineering inspiration.
Students participating in FIRST are eligible to apply for over $80 million in scholarships from leading universities, colleges and companies. Arrow has sponsored the Colorado regional competition for six years. 
About Arrow Electronics
Arrow Electronics (NYSE:ARW) guides innovation forward for over 200,000 leading technology manufacturers and service providers. With 2018 sales of $30 billion, Arrow develops technology solutions that improve business and daily life. Learn more at FiveYearsOut.com.
About First
Founded in 1989, FIRST® (For Inspiration and Recognition of Science and Technology) inspires an appreciation of science and technology in young people. Based in Manchester, N.H., FIRST designs accessible, innovative programs to build self-confidence, knowledge, and life skills while motivating young people to pursue opportunities in science, technology, and engineering. For more information visit www.firstinspires.org