Arrow Electronics Funds Educational Indiegogo Campaign STEMosaur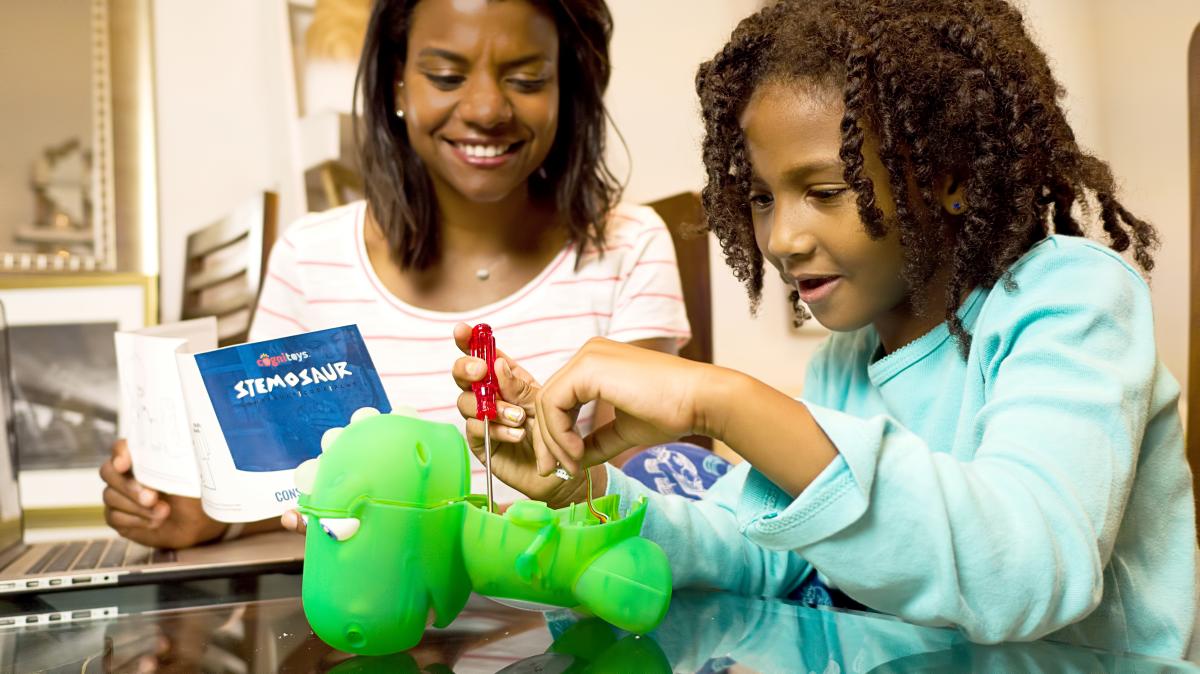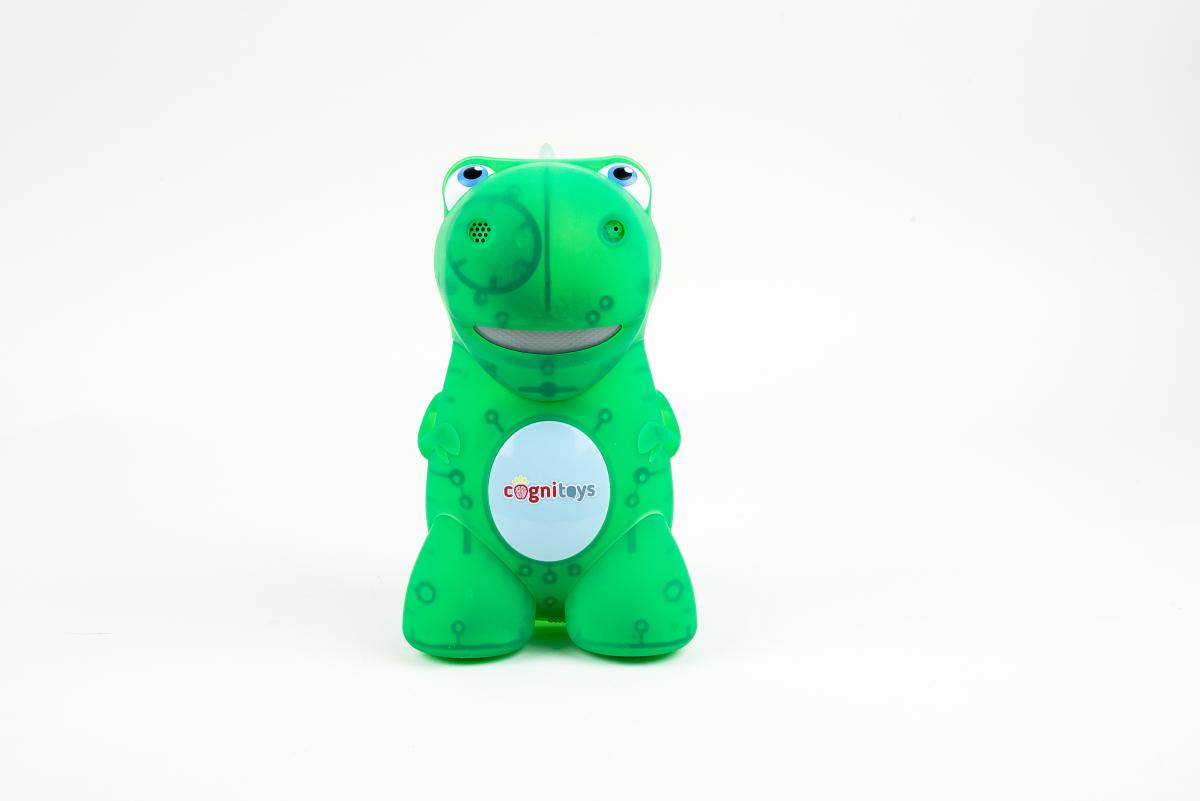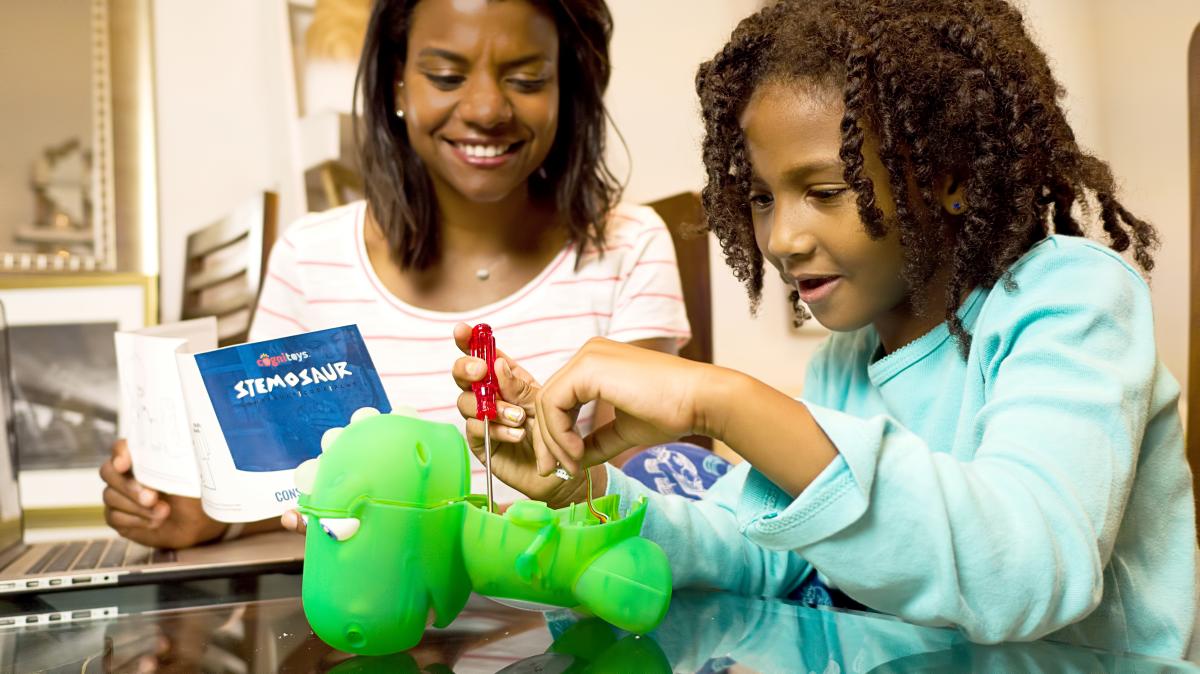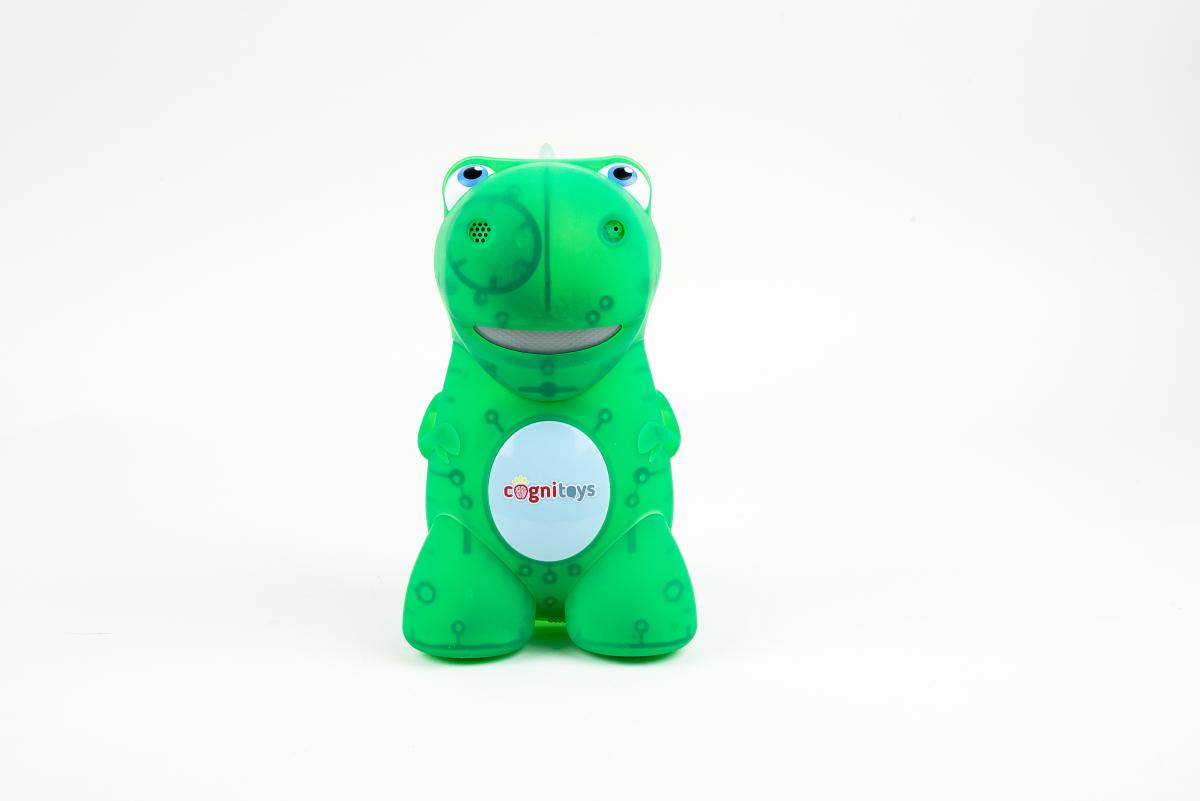 CENTENNIAL, Colo., November 8, 2017 /3BL Media/ -- Arrow Electronics today flash funded CogniToys, the innovators behind the STEMosaur Indiegogo campaign. The funding, announced on National STEM-STEAM Day, provides the technology startup with critical seed money to help them turn their entrepreneurial dream into a reality.
STEMosaur is a smart, educational toy that engages children in interactive play while building their coding and engineering skills. Children are encouraged to assemble the toy, which comes equipped with an easy-to-use coding panel that teaches coding basics. Once assembled, the STEMosaur is capable of holding a conversation, telling jokes and playing games. As children get older, their STEMosaur can grow with them, adapting to their unique learning level to ensure that they are consistently challenged on a wide range of subjects.
"Arrow's funding couldn't have come at a better time for us as we're getting ready to manufacture and ship the first STEMosaurs to hundreds of children this holiday season," said Donald Coolidge, CEO and co-founder of Elemental Path, the company behind CogniToys. "We're fortunate to have an expert like Arrow supporting us along the complex path to market, and helping us bring educational and engaging toys like STEMosaur to the next generation of makers, builders and innovators around the world."
 "Arrow is committed to providing technical resources and expertise to help guide promising entrepreneurs along their path to market. 'Flash funding' like this is just one of the many great benefits available to Indiegogo campaigns with Arrow Certified Technology," said Allison Sabia, vice president and general manager of e-commerce at Arrow. "CogniToys is innovating STEM education in really interesting ways, and we can't wait to see where they go from here."
In addition to the flash funding, Arrow helped the STEMosaur team optimize their bill of materials (BOM) and reduce their waiting time for parts.
"Some of the items we needed required long lead times, which can be a big problem for manufacturing," said Coolidge. "Arrow made sure those long lead time items were available to us on short notice, which let us grow faster and ship more products by cutting those wait times by about 50 percent." 
STEMosaur is powered by components from Arrow Certification Program technology providers TE Connectivity and Analog Devices.
Every Indiegogo campaign with "Arrow Certified Technology" that meets certain eligibility criteria can compete for a share of one million dollars in annual Arrow "flash funding." Entrepreneurs on the Indiegogo platform can apply to have their technology "Arrow Certified" by visiting www.arrow.com/indiegogo/apply-now/. Technology projects reviewed by Arrow experts and deemed "feasible for manufacturing" are denoted with an official "Arrow Certified Technology" badge on their Indiegogo campaign page. Learn more at www.arrow.com/en/indiegogo.  
About Arrow Electronics
Arrow Electronics is a global provider of products, services and solutions to industrial and commercial users of electronic components and enterprise computing solutions. Arrow serves as a supply channel partner for more than 125,000 original equipment manufacturers, contract manufacturers and commercial customers through a global network of more than 465 locations serving over 90 countries. Learn more at www.fiveyearsout.com.
About CogniToys:
While many smart devices have educational benefits, they're still designed with grown-ups in mind. CogniToys are smart devices in toy form, tailored just for kids to provide an educational and entertaining experience without the need for a screen. Learn more at cognitoys.com.