Arrow Electronics Expands Opportunities for Disabled at 2018 No Barriers Summit
Arrow SAM Car Driver Sam Schmidt Delivered Event's Keynote Address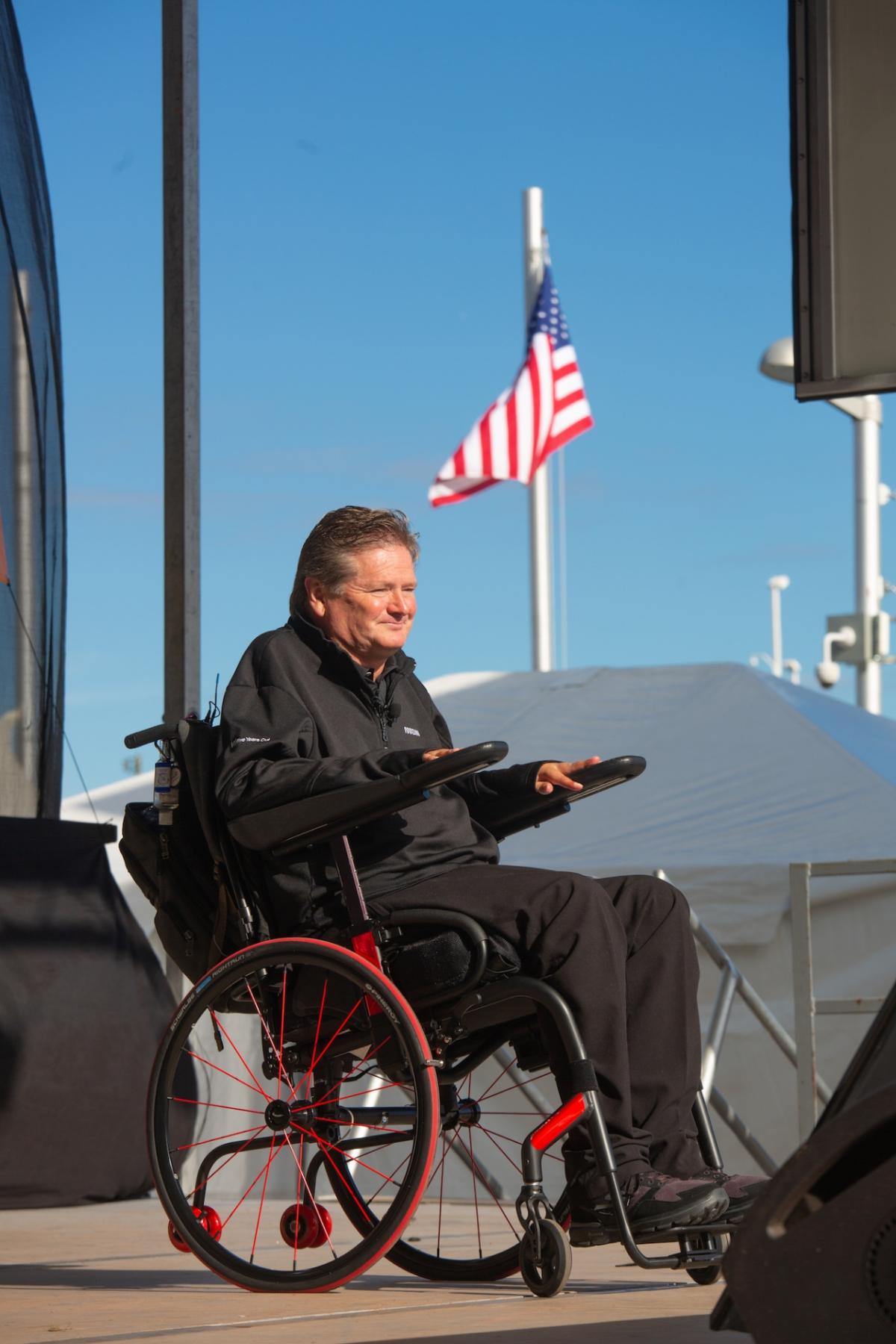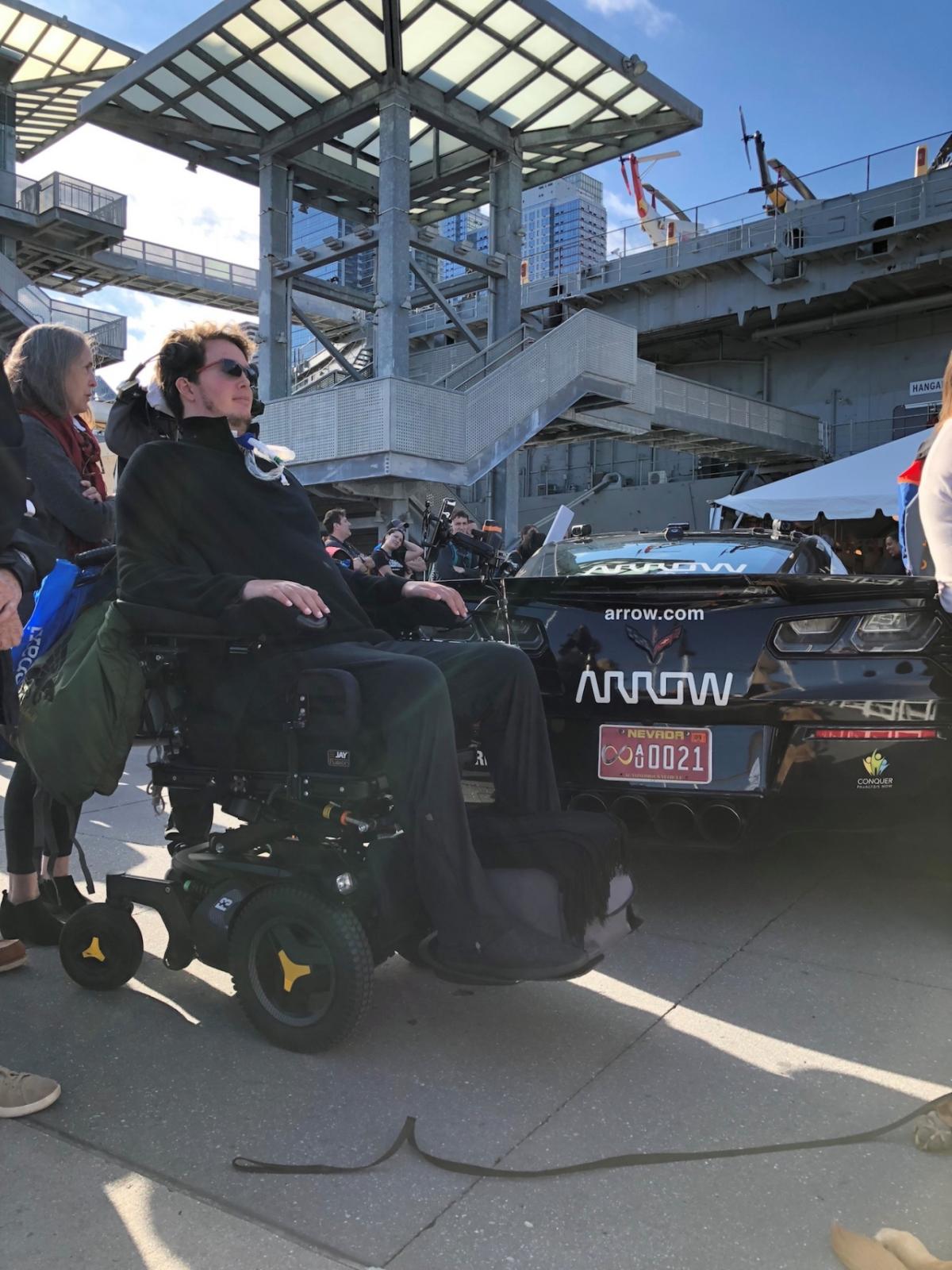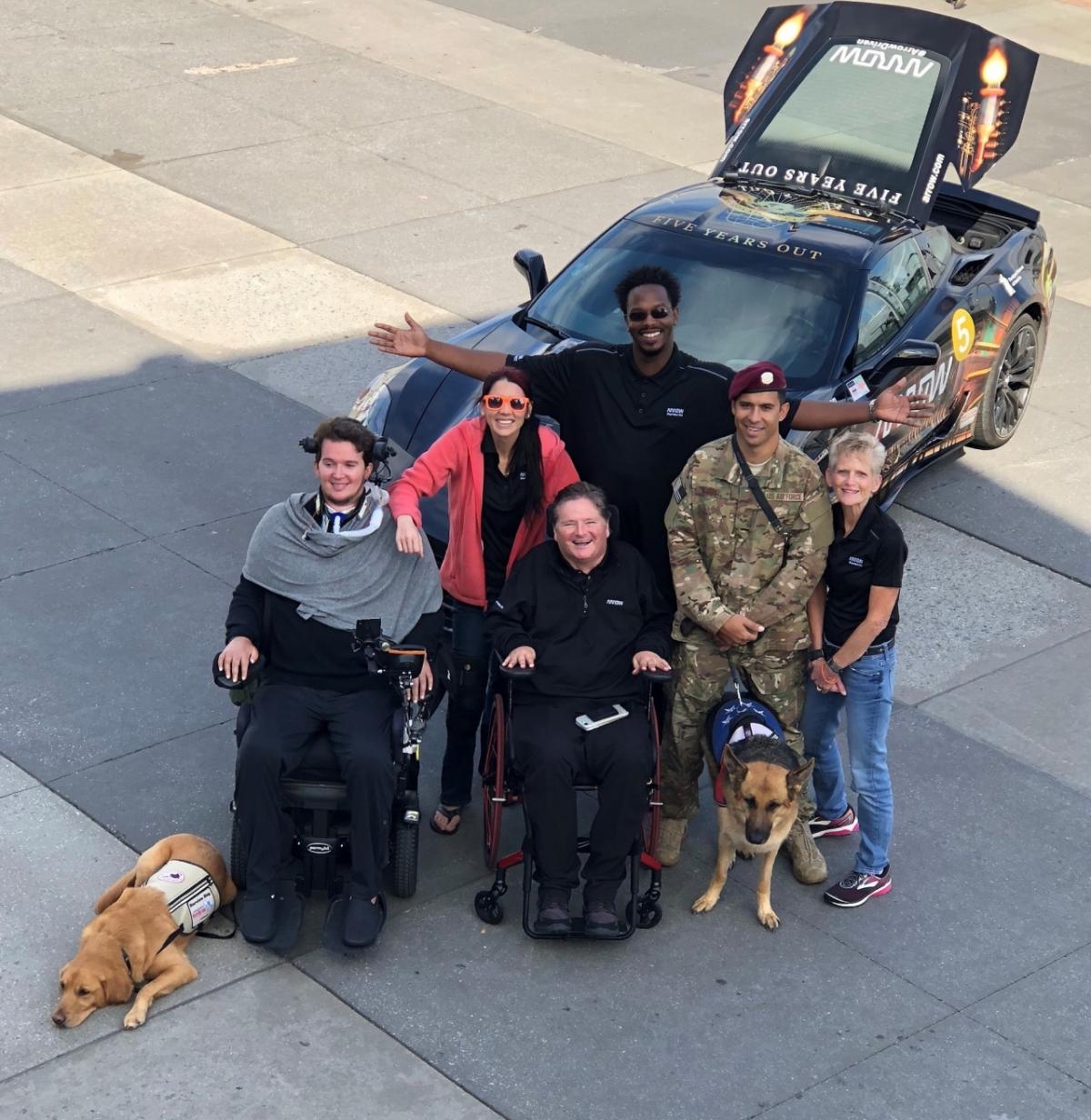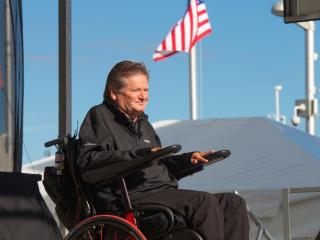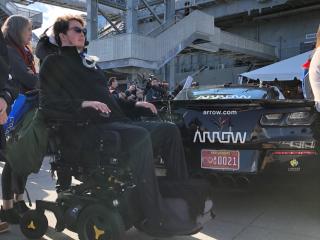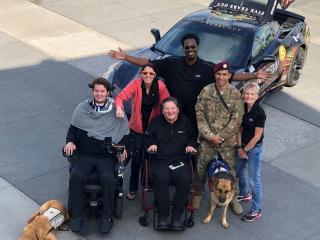 Arrow Electronics sponsored the 2018 No Barriers Summit in New York City, a two-day event that unites people from all walks of life and inspires them to reach their full potential.
Arrow SAM Car driver Sam Schmidt, a quadriplegic former IndyCar racer, served as the keynote speaker of the event's kickoff, which was held on the retired aircraft carrier USS Intrepid, now a floating museum docked in the Hudson River and showcased innovations that improve accessibility, including the Arrow SAM Car. More than 1,000 disabled participants attended the kickoff.
The SAM Car was created for Schmidt, who was paralyzed from the chest down after a racing accident in 2000. Using off-the-shelf technology, Arrow has modified a series of Corvettes, enabling Schmidt to drive both on racetracks and city streets using only the motions of his head. All the software and technology that Arrow develops for the car is open to the developer and engineering communities, and has promising broader applications for independent living.
Arrow also supported the summit by sponsoring the participation of five disabled veterans representing all five branches of the United States Armed Forces. The quintet drove the SAM Car this summer and will be featured on the CBS television program Courage in Sports on Nov. 4, 2018. In addition, Arrow hosted robotics entrepreneur and summit speaker Easton LaChappelle, who is working with the Arrow Digital Group to develop affordable, 3-D printed prosthetic limbs.
"Arrow is on the cutting edge of developing technology that will expand accessibility and open new possibilities for the people we serve," said No Barriers Co-founder Erik Weihenmayer. "We are grateful for their support and participation in the summit."
This is the second year Arrow has sponsored the summit, which also featured a variety of inspiring speakers and more than 40 adaptive activities for participants and their families.
About Arrow Electronics
Arrow Electronics guides innovation forward for over 150,000 of the world's leading manufacturers of technology used in homes, business and daily life. With 2017 sales of $26.6 billion, Arrow aggregates electronics and enterprise computing solutions for customers and suppliers in industrial and commercial markets. The company maintains a network of more than 345 locations serving over 80 countries. Learn more at FiveYearsOut.com.
About No Barriers USA
No Barriers empowers people of all walks of life to overcome obstacles, live a life of purpose, and give back to the world, all through our ground-breaking curriculum, the No Barriers Life. No Barriers is a non-profit, 501c3 organization based in Colorado. Learn more about No Barriers at NoBarriersUSA.org.