Aramark Volunteers Bring Nutrition and Culinary Education to Nashville Youth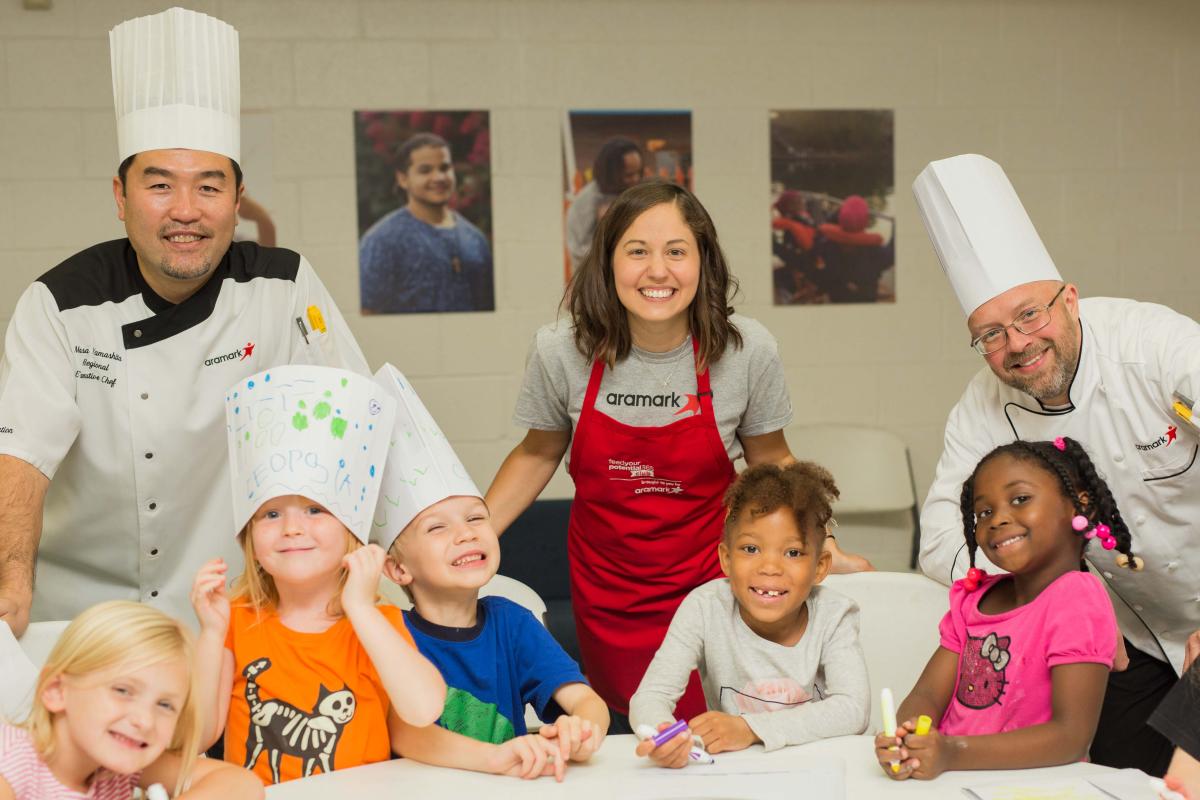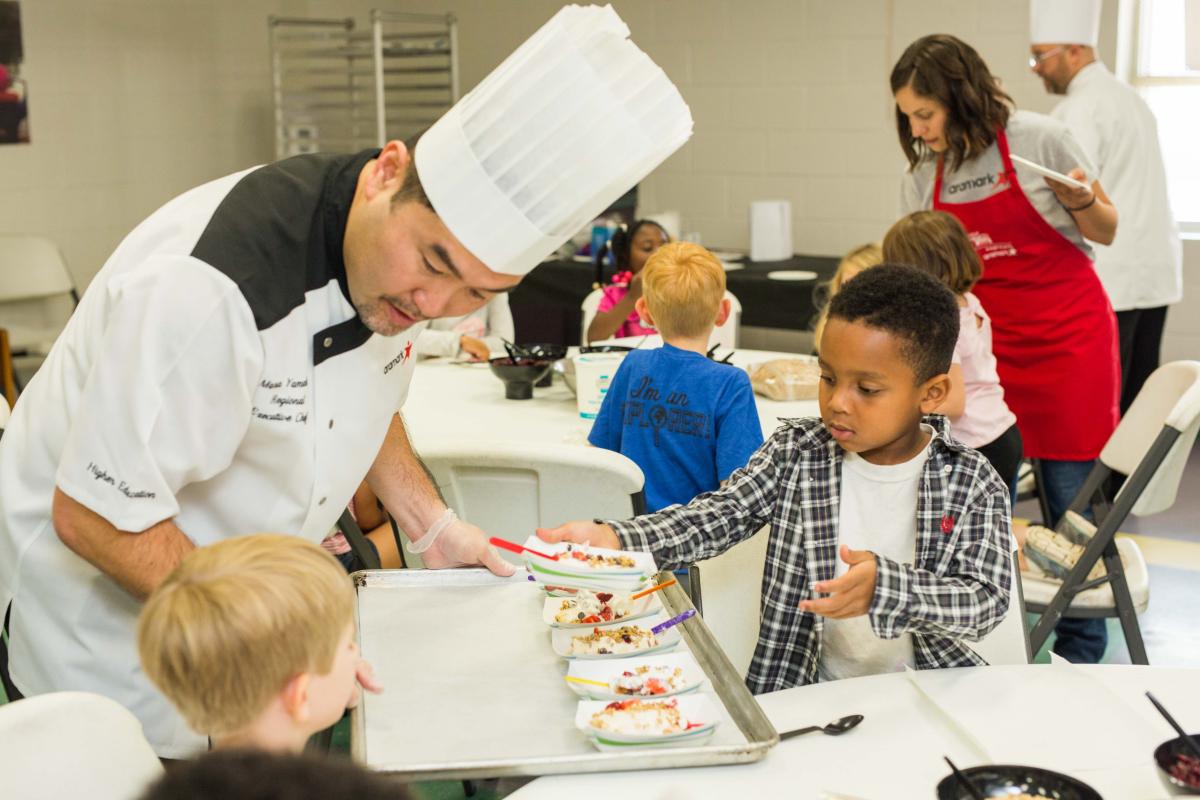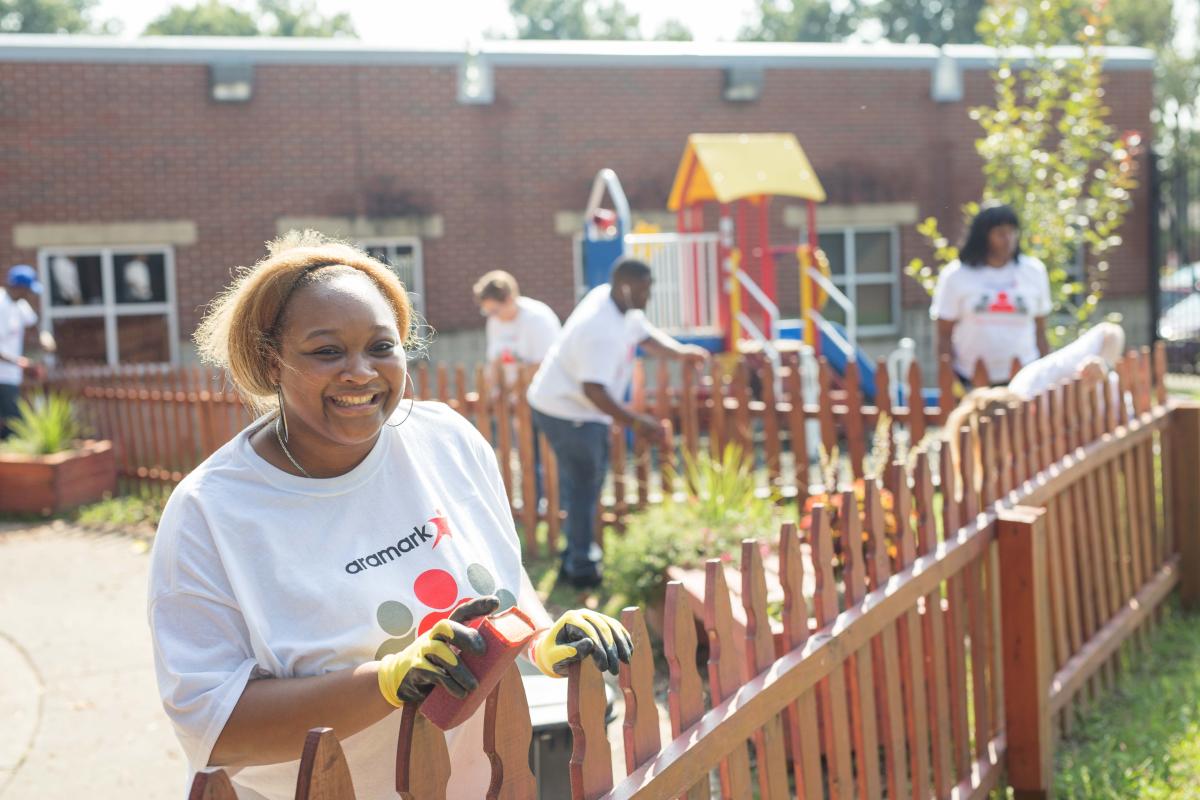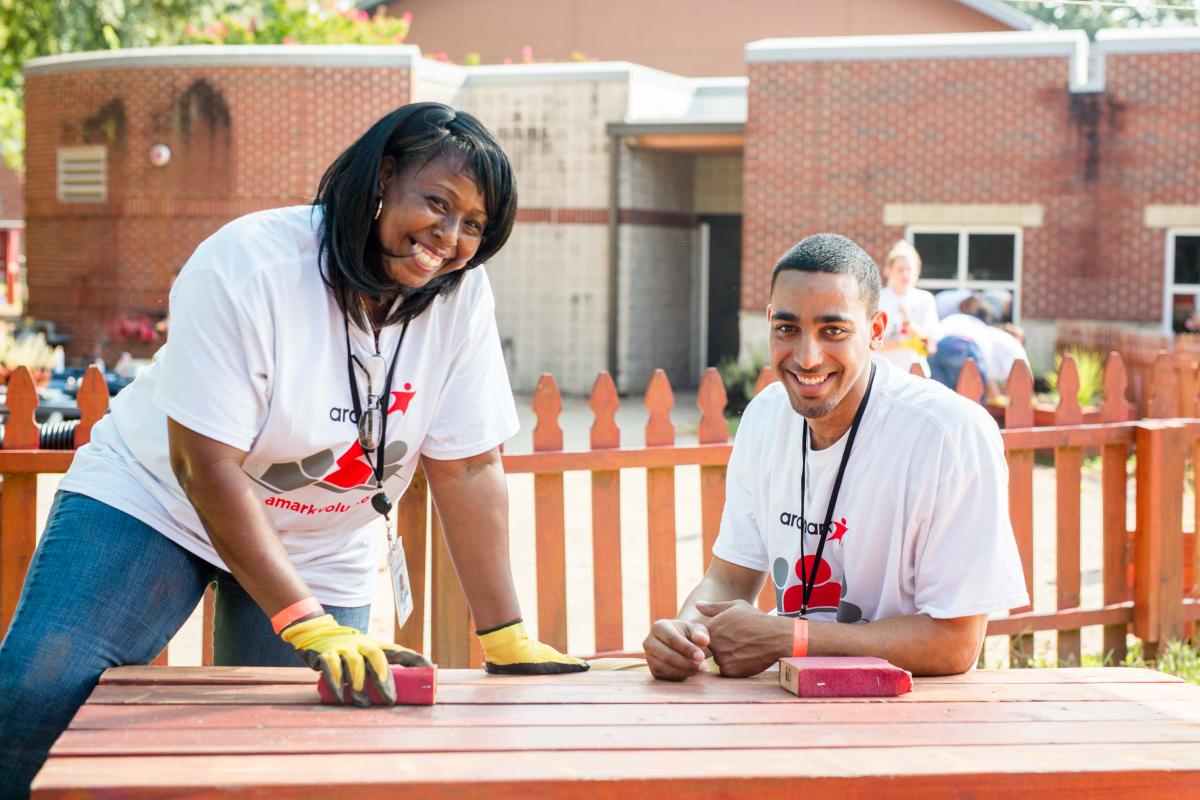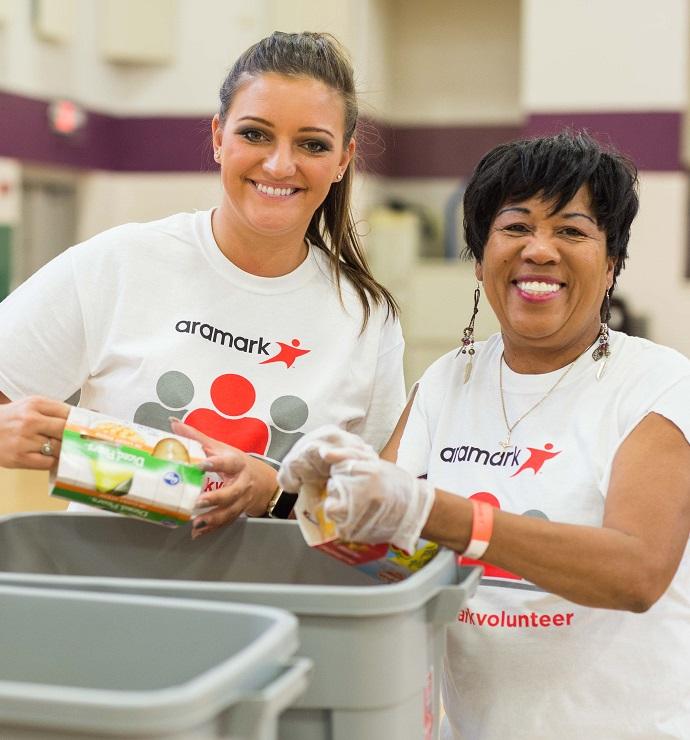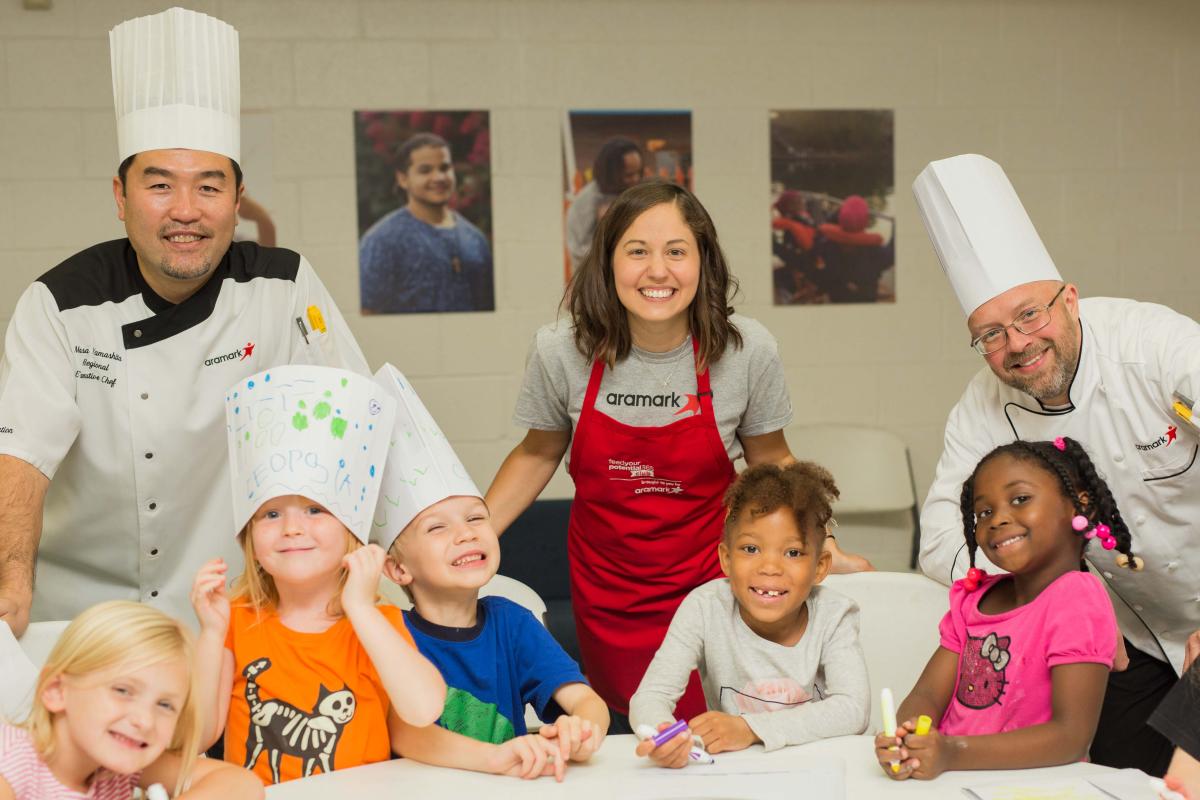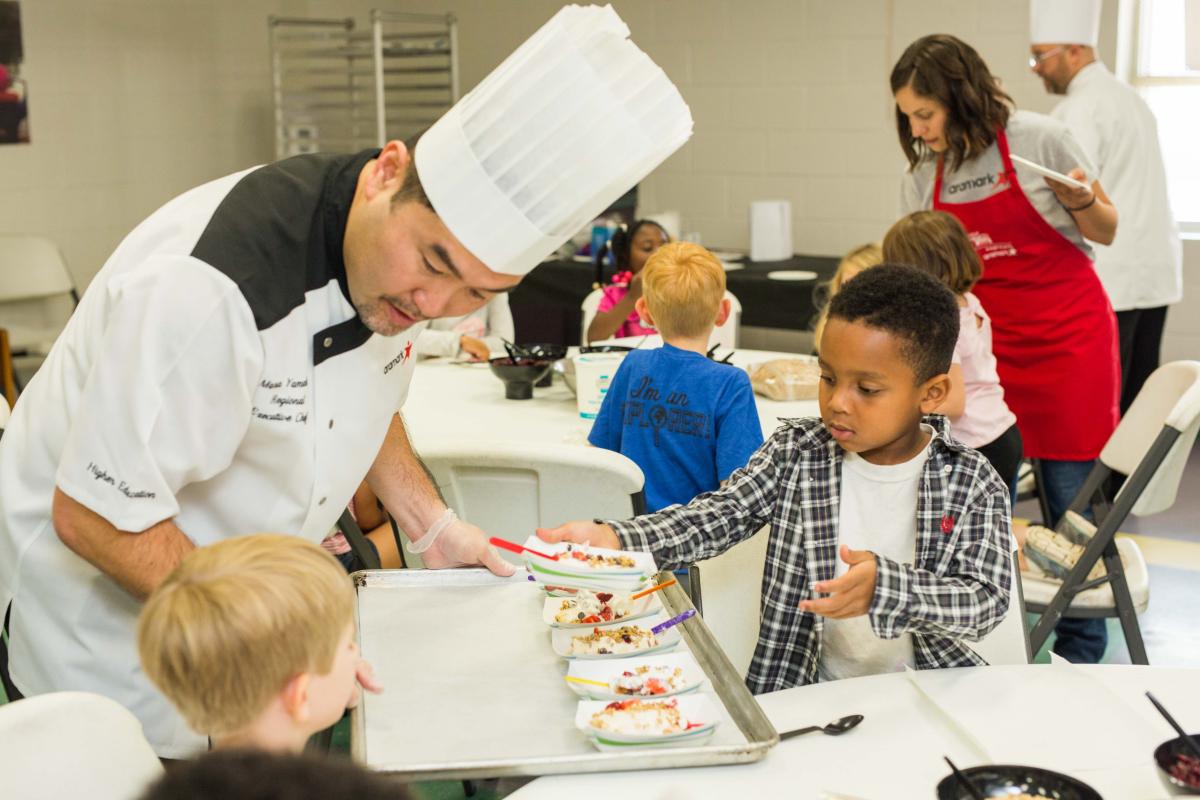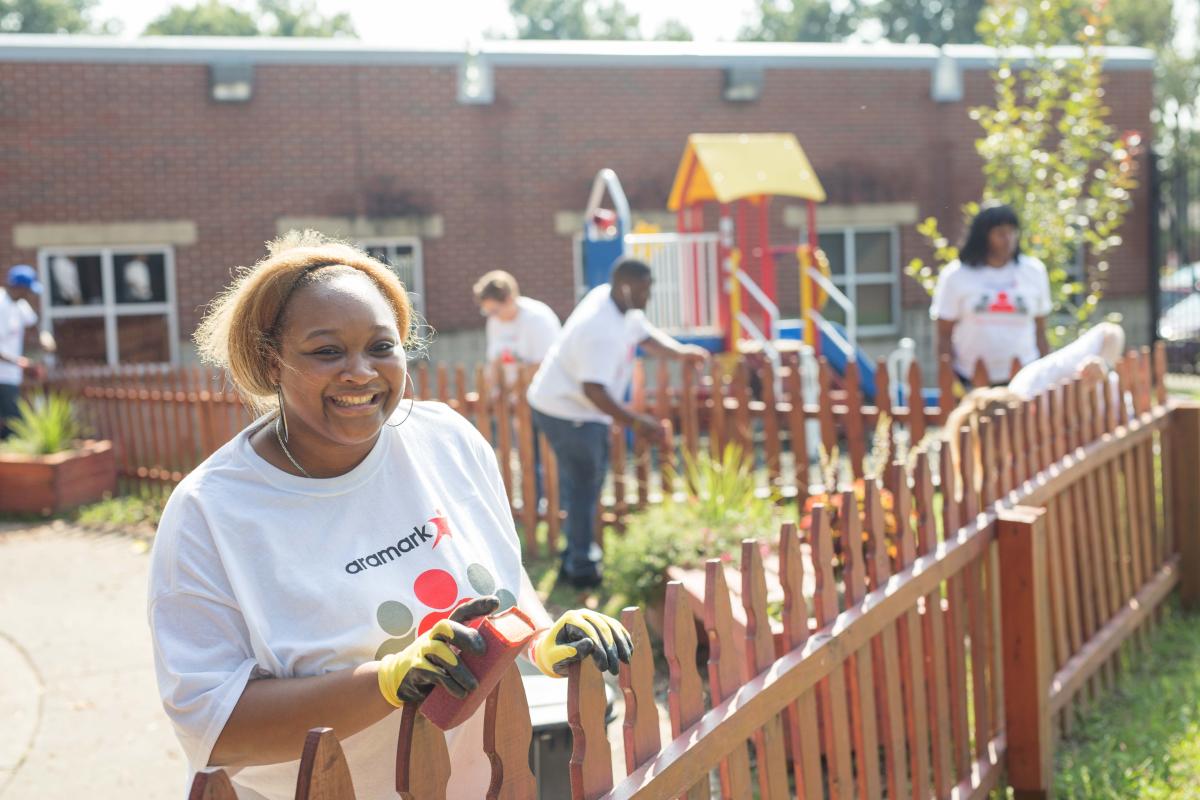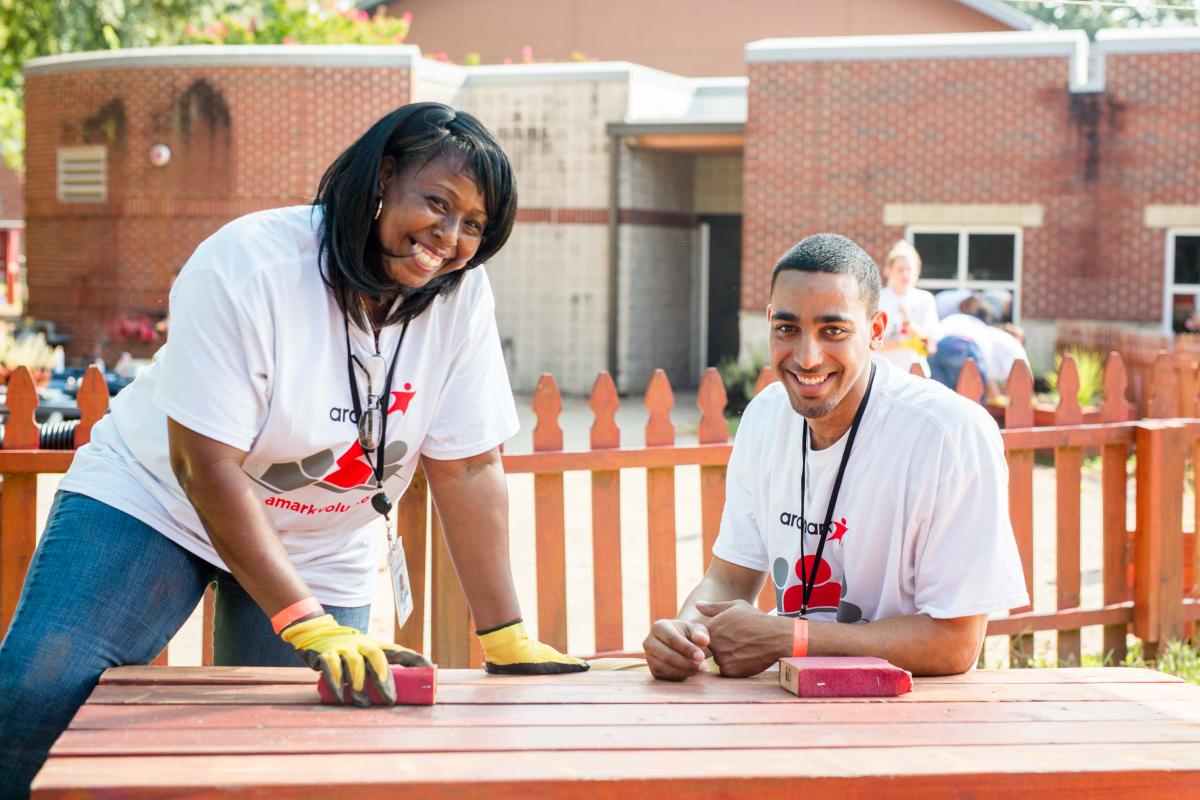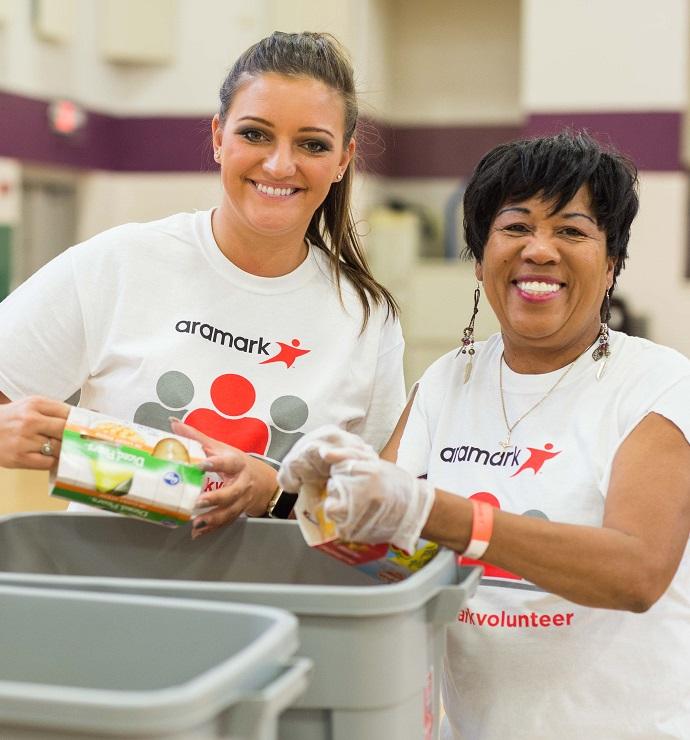 Aramark chefs, dietitians and dozens of other volunteers created whole wheat pita and vegetable sandwiches and bananas on a stick for Nashville's Martha O'Bryan Center pre-schoolers on Aramark Building Community Day (ABC Day), the company's global day of service. The volunteer service day is part of the company's year-round community engagement that inspires people t lead healthier lives and succeed through education and employment.  
In addition to delivering on Aramark's mission to enrich and nourish lives, ABC Day supports Aramark's Healthy for Life® commitment with the American Heart Association (AHA), to improve the health of Americans 20 percent by 2020.
Many ABC Day service projects include food discovery experiences that empower Americans to improve their health by making better food and nutrition choices as part of Feed Your Potential 365, a public health and well-being campaign launched by Aramark last year to promote healthy lifestyles among all consumers, as well as families in underserved communities and Aramark's customers, clients and employees.
Join the campaign via the FYP 365 digital community (www.aramark.com/FYP365) and Instagram @Aramark.
About Aramark Building CommunitySince 2008, Aramark has invested tens of millions of dollars in expertise, financial and in-kind resources to strengthen communities through Aramark Building Community, our commitment to improve community health and wellness and help people succeed through education and employment.Learn more at http://www.aramark.com/responsibility or connect with us on Facebook and Instagram.
About Aramark
Aramark (NYSE: ARMK) proudly serves Fortune 500 companies, world champion sports teams, state-of-the-art healthcare providers, the world's leading educational institutions, iconic destinations and cultural attractions, and numerous municipalities in 19 countries around the world. Our 270,000 team members deliver experiences that enrich and nourish millions of lives every day through innovative services in food, facilities management and uniforms. We operate our business with social responsibility, focusing on initiatives that support our diverse workforce, advance consumer health and wellness, protect our environment, and strengthen our communities. Aramark is recognized as one of the World's Most Admired Companies by FORTUNE, as well as an employer of choice by the Human Rights Campaign and DiversityInc. Learn more at www.aramark.com or connect with us on Facebook and Twitter.