Aramark Partners With the Thurgood Marshall College Fund to Launch the Aramark HBCU Emerging Leaders Program
Aramark to Host Emerging Leaders from Historically Black Colleges and Universities (HBCUs) in New Program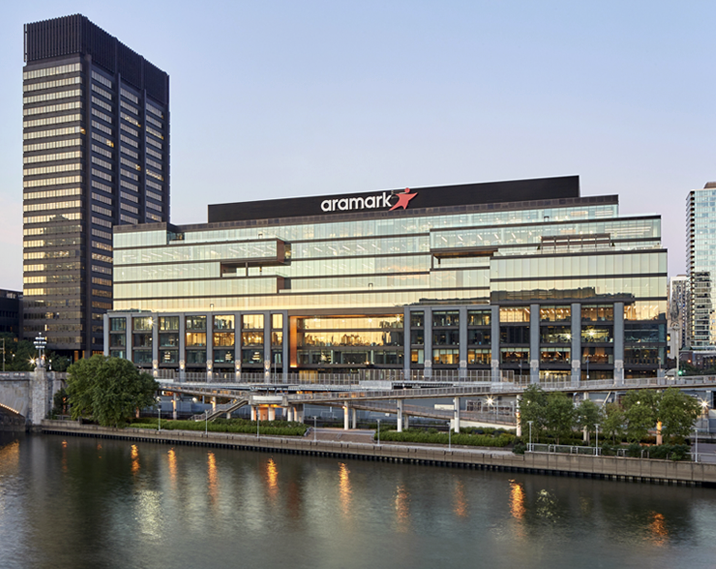 February 15, 2023 /3BL Media/ - Aramark (NYSE: ARMK), the provider of food, facilities, and uniform services to millions of people in 19 countries around the world, today announced a new partnership with the Thurgood Marshall College Fund (TMCF), the nation's largest organization exclusively representing the Black College Community, to launch the Aramark HBCU Emerging Leaders Program.
The HBCU Emerging Leaders Program will offer 15 students from HBCUs a two-day immersion at Aramark's headquarters in Philadelphia, PA, focusing on career exploration and professional development. Alabama A&M University, Alabama State University, Bowie State University, Cheyney University of Pennsylvania, Florida A&M University, Norfolk State University, Tuskegee University, and Winston Salem State University will all be represented.
Students attending this immersion will have the opportunity to engage in planned simulations, network with executive leadership, participate in discussions about internships and post-graduation career opportunities, and provide Aramark with vital consumer insights.
"We are incredibly excited to partner with an organization committed to ensuring that HBCU students have concrete professional experiences and access to leadership opportunities," said Camille Mosley, Vice President for HBCU Engagement. "TMCF ensures that its students are thriving in a broad range of places and spaces as they embark on their careers. We are privileged to be a part of this journey."
This fully sponsored, highly competitive program was open to students majoring in hospitality, culinary arts, business management, economics, marketing, information technology, retail management, human resources, supply chain management, accounting, finance, project management, and management information systems. This breadth of studies reflects the wide range of opportunities at a multi-national enterprise like Aramark.
The HBCU Emerging Leaders Program kicks off with a welcome reception hosted by Aramark's Collegiate Hospitality leadership and members of LEAD, Aramark's employee resource group dedicated to team members who self-identify as Black, African American, West Indian, or of African descent, as well as allies. The following day includes a tour of the corporate headquarters, meetings with executives, career development sessions, and an open exchange with Aramark employees who graduated from HBCUs. The final day will include immersive experience participating in the annual LEAD ERG summit.
"We are delighted to partner with Aramark for the upcoming HBCU Emerging program in Philadelphia," said Dr. Harry Williams, President and CEO of Thurgood Marshall College Fund. "This is another example and strategic partnership that allows us to work with companies to achieve their DEI goals. It's also great that our participating students are being exposed to all the terrific careers in the hospitality industry."
As part of Aramark's commitment to diversity, equity, and inclusion, Aramark proudly supports Historically Black Colleges and Universities and is committed to an equitable workplace, engaging employees and building trust in an environment where differences are valued.
"This program was named Emerging Leaders because we look to these students as the future of our industry and Aramark," said Jack Donovan, CEO and President of Aramark Collegiate Hospitality. "This partnership demonstrates our commitment to HBCU institutions and the students that they serve. We can't wait to see how our program participants leverage their potential, and we hope that this experience supports their pathways to success."
Aramark's commitment to people is a core part of the company's environmental, social, and corporate governance (ESG) plan, Be Well. Do Well., focused on positively impacting people and the planet. Aramark's people priority is to facilitate access to opportunities that will improve the well-being of the company's employees, consumers, communities, and people in its supply chain.