Aramark Named a Top 50 Employer for People With Disabilities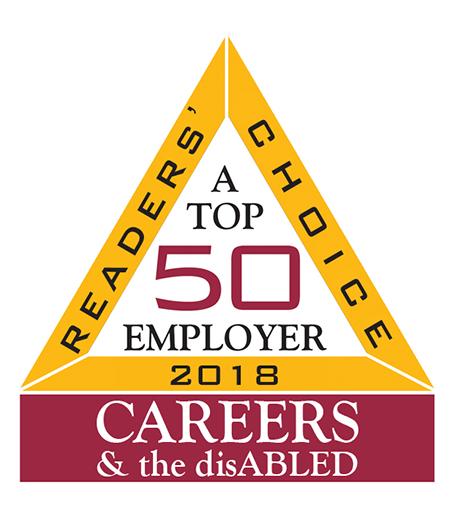 Aramark has been named a Top 50 employer for their diversity and inclusion efforts for people with disabilities by CAREERS & the disABLED Magazine for the fourth year in a row.
"We are proud to once again be recognized as a top employer, providing people with disabilities with an encouraging environment where they can succeed and thrive," said Lynn B. McKee, Executive Vice President of Human Resources for Aramark. "We greatly appreciate the valuable contributions of our team members with disabilities who enrich our vibrant workplace culture through their unique abilities, backgrounds and experiences." 
As part of their diversity and inclusion initiatives, Aramark partners with several organizations that support disability inclusion and development, including Bridges From School to Work, a program of the Marriott Foundation dedicated to transforming the lives of young adults with disabilities by assisting them in finding fulfilling work.
The company also partners with the US Business Leadership Network (USBLN), a national non-profit that helps business derive performance by leveraging disability inclusion in the workplace, supply chain, and marketplace. The USBLN® serves as the collective voice of nearly 50 Business Leadership Network affiliates across the United States, representing over 5,000 businesses. 
Learn more about Aramark's efforts.